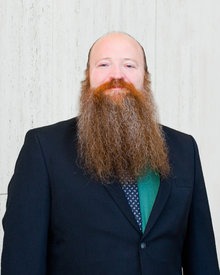 Mike has been a proud resident of the St. Louis area since 1994. Mike has a background in counseling and brings that knowledge of people and understanding of relationships to real estate. This translates into a focus on the connection between client and realtor based on honesty, integrity, loyalty and personalized attention to detail. Mike combines the art of relationship with an ever-growing knowledge of the housing market and a joyous relentlessness to fully serving his clients.

"I believe in making a sometimes complicated and stressful process exciting and simple. My job is to serve my clients with principal, tenacity and transparency. I just want to catch my clients' vision and use all the resources at my disposal to help them find their dream home."

Mike thoroughly enjoys his time outside of work with his best friend and wife, Amy. They enjoy traveling and spending time with their malamutes. Mike believes in living life to the maximum level of enjoyment and fulfillment.