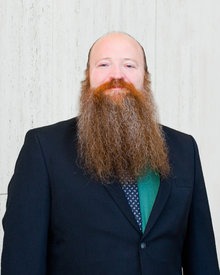 Mike has been a proud resident of the St. Louis area since 1994. Mike has a background in counseling and brings that knowledge of people and understanding of relationships to real estate. This translates into a focus on the connection between client and realtor based on honesty, integrity, loyalty and personalized attention to detail. Mike combines the art of relationship with an ever-growing knowledge of the housing market and a joyous relentlessness to fully serving his clients.

"I believe in making a sometimes complicated and stressful process exciting and simple. My job is to serve my clients with principal, tenacity and transparency. I just want to catch my clients' vision and use all the resources at my disposal to help them find their dream home."

Mike thoroughly enjoys his time outside of work with his best friend and wife, Amy. They enjoy traveling and spending time with their malamutes. Mike believes in living life to the maximum level of enjoyment and fulfillment.



Testimonials
Mike Weiland from the Gellman Team was our buyers' agent. His persistence was the main reason we were able to buy our home! We were the first ones to see the house after it hit the market and submitted an offer right away (....before any other buyers even got to see it!) Once in escrow, he gave us daily updates and made sure we were on top of things throughout the entire process. In general, Mike is a very nice guy who genuinely likes helping other people. He goes above and beyond what is expected of an agent. I would highly recommend him.
Afsheen Sherwani and Kamal Mudasir ~ Kirkwood Home Purchase
Mike is the best! Very professional and always goes the extra mile. Whether you are selling or buying, he will make it happen. Very fortunate to have met and worked with him.
Hess Panjeton and Regina Quadir ~ St Louis Home Purchase
Mike made buying our house a breeze! He was professional, personal and never made us feel uncomfortable. He helped us every step of the way. Mike explained everything so it was easy to understand. Thanks again! Mike Weiland with the Gellman team, was the most sweetest , realtor I've ever worked with, he was very patient never put me on hold, call just to see how I was doing, I'm asking anyone who's looking to purchase a home if they want nothing but the best to please give Mike Weiland a call That's exactly what I got nothing but the best.
Georgetta and Michael Johnson ~ Maryland Heights Home Purchase
We had a perfect experience with Mike Weiland in buying our house during Covid of all times. We would choose to work with them again on the buying or selling side.
Scott Runyon and Jennifer Kaitschuk ~ Town and Country Home Purchase
Mike Weiland and the Gellman team are the best at ensuring people find homes that are right for them. Mike has helped several of my friends and family members. They even provided a free moving truck to help with the move! I highly recommend him and this team!
David and Sarah Irwin ~ Webster Groves Home Purchase
More Testimonials