Susan Kottmann
Buyer Specialist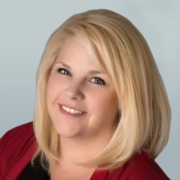 Susan Kottmann, Buyer Specialist with The Gellman Team, started her career in software engineering. In 2016, Susan shifted her career to Real Estate and never looked back.  The flexible schedule and rewarding experiences as a Real Estate Agent meshed perfectly with raising her 3 daughters. Susan is known for her intuition and diligence – she is a focused listener, able advisor, and fierce yet fair advocate.  Her genuine concern and encouragement are evident with her clients. 
"My business approach is direct and successful. I create a positive experience for both sides of the property transaction – I listen to my clients' needs, match them to the right property, then assure an honest and efficient transaction. My Mantra is to tackle business challenges in a positive manner, and sustain impeccable follow-through on my commitments."
In her free time, Susan enjoys spending time with her family, reading and softball.