The Gateway Arch
Posted by Mark Gellman on Friday, April 21, 2023 at 10:00 AM
By Mark Gellman / April 21, 2023
Comment
The Gateway Arch, also known as the Gateway to the West, is a 630-foot-tall (192 m) stainless steel monument located in St. Louis along the Mississippi River. Standing 75 ft taller than the Washington Monument in D.C. and over twice the height as the Statue of Liberty in New York City, the Gateway Arch is the tallest monument in the United States and the centerpiece of the Gateway Arch National Park. It is not only an architectural marvel, but also an important symbol of St. Louis' role in American history as a gateway to the west and the starting point of the Lewis and Clark expedition.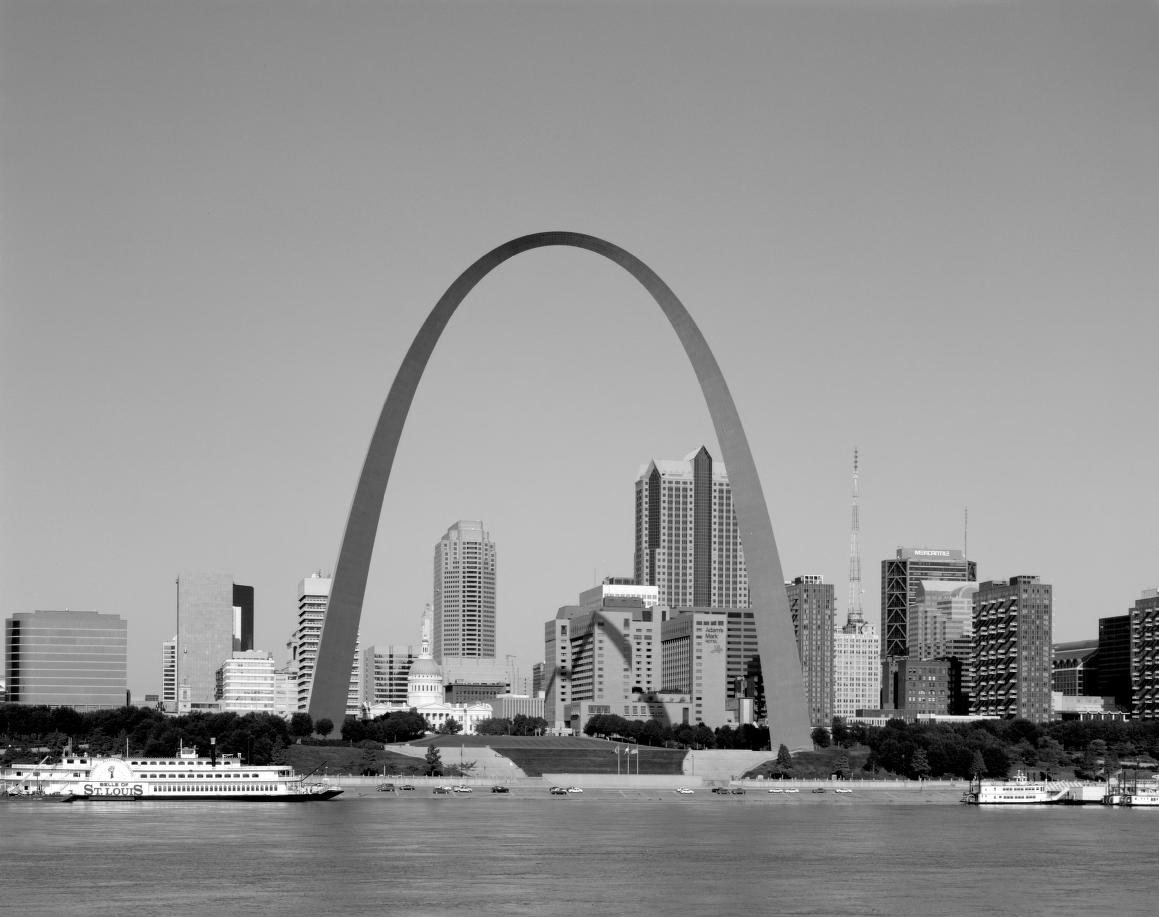 The idea for erecting this memorial in Saint Louis was first proposed in the 1930s by civic leader Luther Ely Smith, who believed that the arch would serve as a symbol of St. Louis' role as the "Gateway to the West." Smith as been described as the "father of the Jefferson National Expansion Memorial", which was the original name of the park until it was renamed as the Gateway National Park in 2018. In 1947, the city held a nationwide design competition for the arch, and the winning design was submitted by Finnish-American architect Eero Saarinen.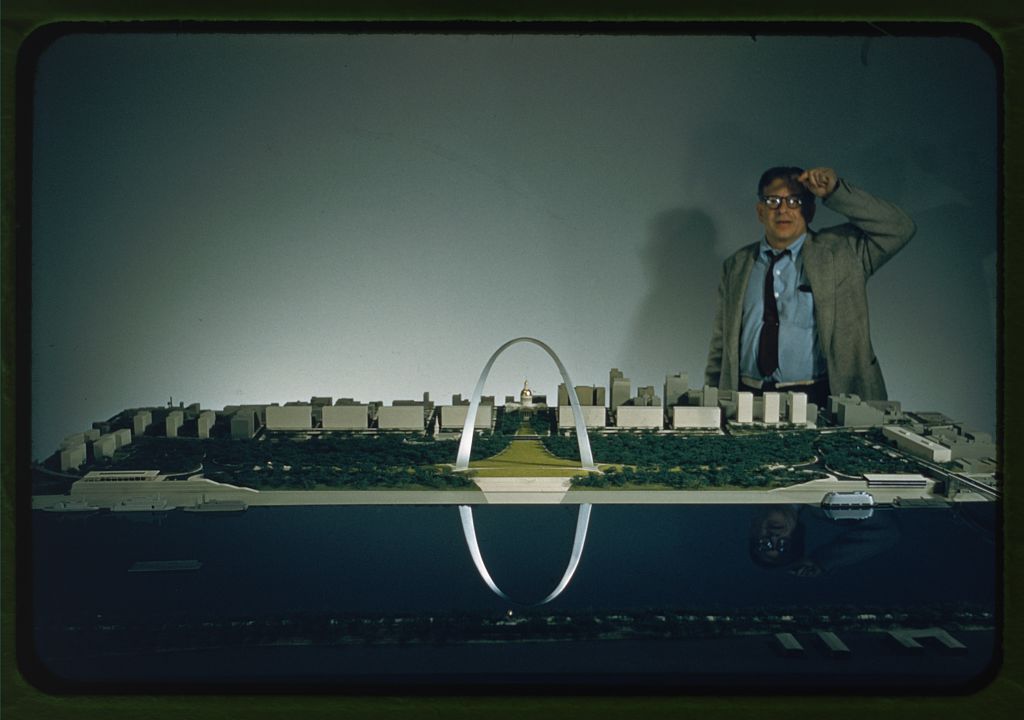 Eero Saarinen is widely known for an array of designs including the Dulles International Airport outside Washington, D.C., the John F. Kennedy International Airport, other monuments, and more.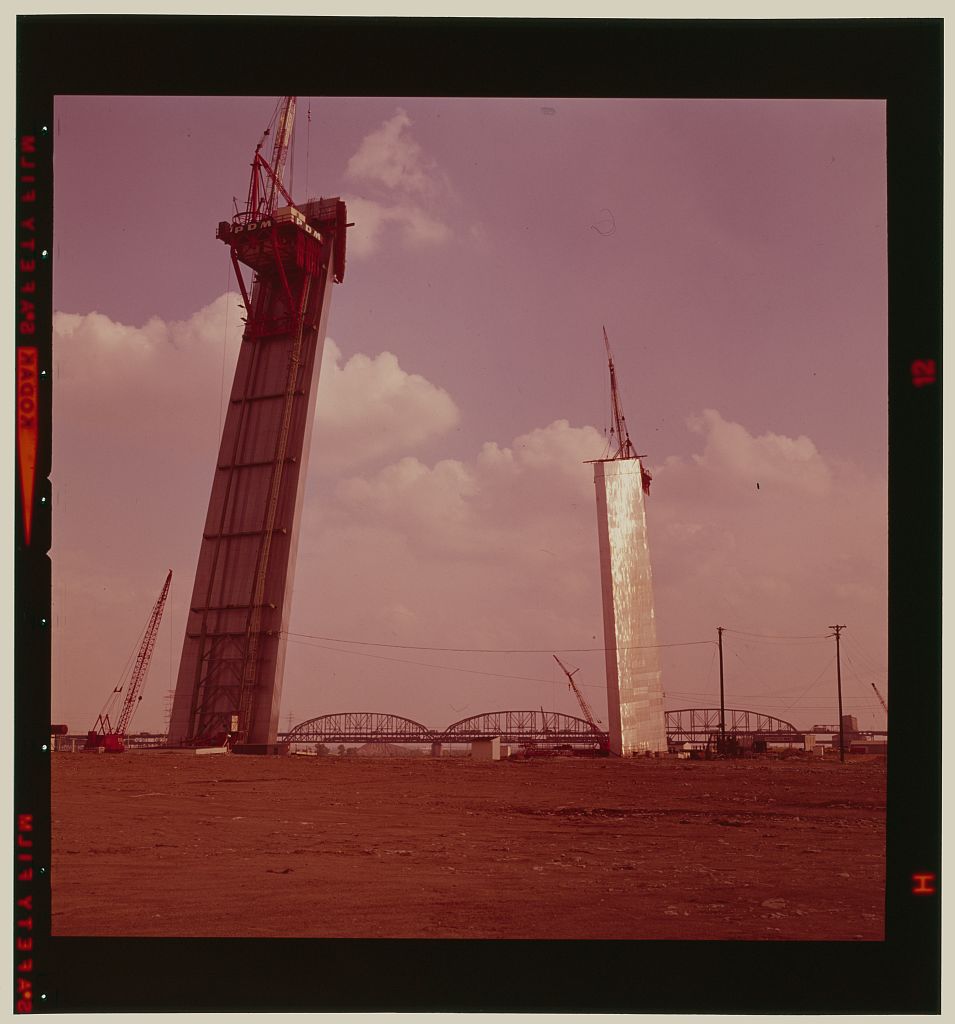 Construction of the Arch began in February 1963 and was completed in October 1965. The construction process was challenging, as it involved building the arch in two legs and then connecting them at the top. The arch was built using a revolutionary method known as the "catenary arch," which is the mathematical term for the shape that is formed from a free-hanging chain held at both ends. The finished stainless steel arch weighs over 17,000 tons and is comprised of 142 sections. The total cost of construction was less than $15 million. The structure has foundations 60 feet deep into the ground, which allows the Arch to withstand earthquakes and high winds. Every year, The National Park Service hosts its Meet the Builders reunion to honor the many people who helped make the monument a reality. This event is free and open to the public.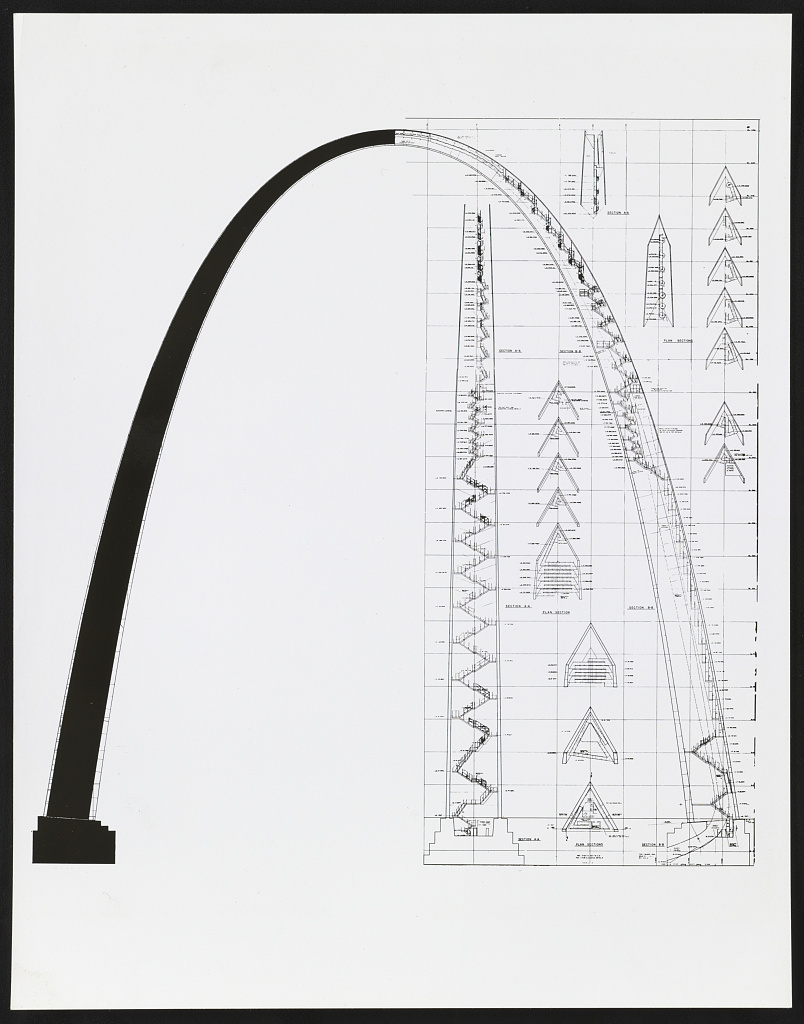 When the Gateway Arch opened to the public it quickly became one of the most popular tourist destinations in the United States. Visitors can take a one of a kind tram system to the top of the arch, which offers a stunning view of the city and the Mississippi River. In 2018 the National Park Service completed a renovation and modernization of the Gateway Arch National Park, which included a new museum beneath the Arch, an improved transportation system, and a better visitor experience.
The Gateway Arch represents more than just the pioneers' expansion westward. It honors and celebrates the countless and diverse people who have helped to shape the region and the country in unforgettable ways.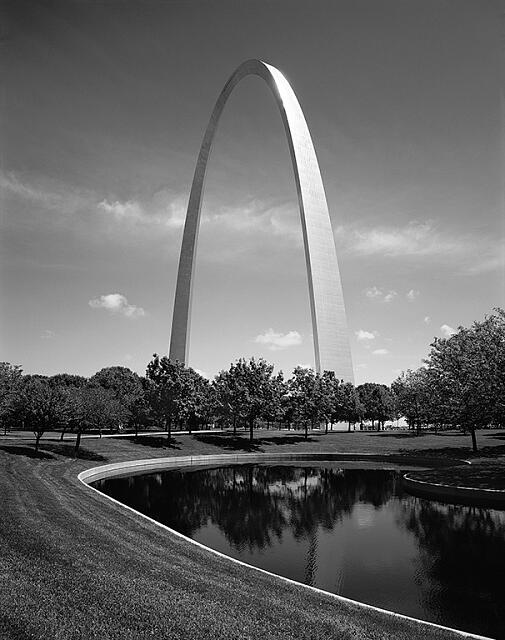 Images Courtesy of The Library of Congress