10 Budget Friendly Ways to Renovate Your Kitchen
Posted by Mark Gellman on Wednesday, November 3, 2021 at 7:38 AM
By Mark Gellman / November 3, 2021
Comment
When you're ready to update your home, one of the biggest price tags comes with the kitchen renovation. Kitchens are notoriously expensive to update, but also make some of the most significant differences in the home. If you want to update and beautify your home without spending a lot, there are plenty of budget-friendly ways to make an impact in your kitchen.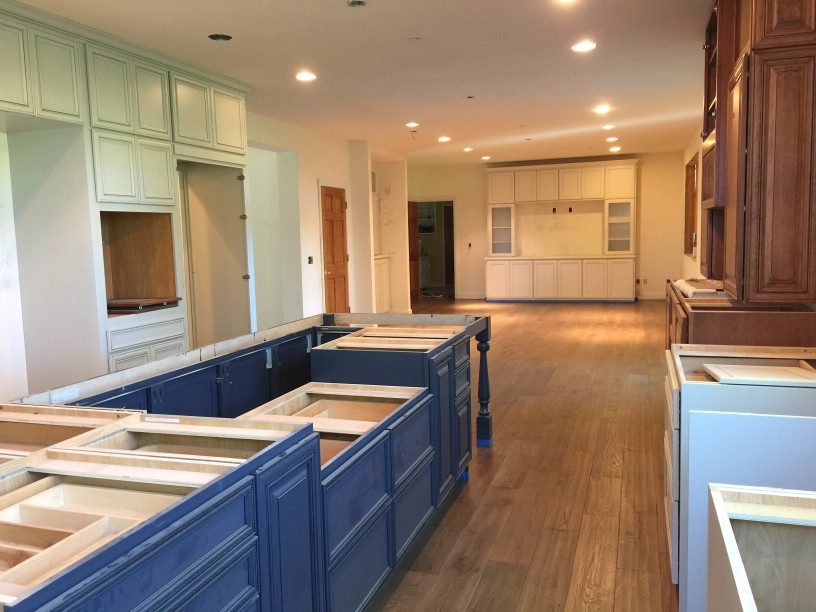 Painting Cabinets
Replacing kitchen cabinetry is one of the most expensive parts of a full kitchen renovation, but painting cabinetry is a relatively budget-friendly way to achieve a similar effect. If you're willing to put in the sweat equity, painting cabinets can give the whole place a facelift for the cost of sanding supplies and a couple of cans of paint. For a professional finish, you may want to purchase or rent a paint sprayer. The difference between professionally painted cabinets and DIY-looking cabinets is significant, especially for resale value. Set aside an entire weekend and don't rush the process, and you'll be left with a massive upgrade for a relatively low investment.
Changing Hardware
One of the fastest and most budget-friendly ways to update your kitchen is changing out your hardware. If you can operate a screwdriver, you can change your kitchen hardware. It's like a facelift for your kitchen, and you can complete the project in an afternoon.
Related: 8 Great Kitchen Designs for 2021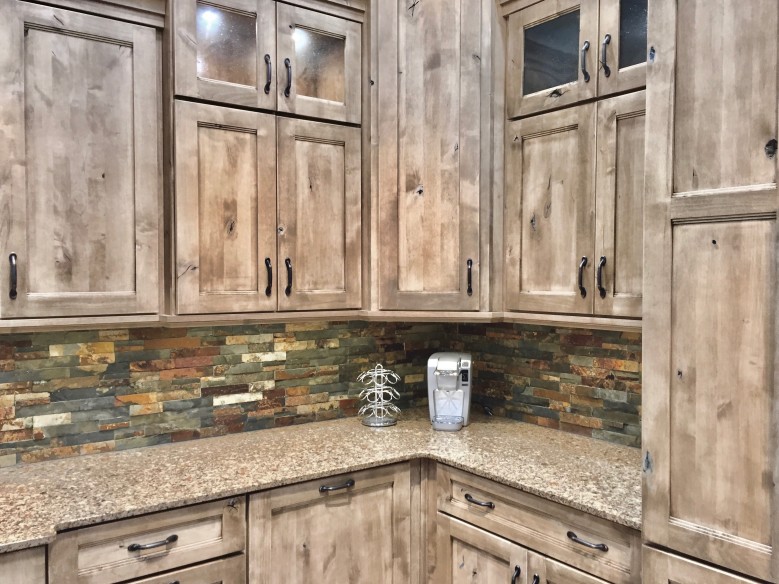 Backsplash
Even a total beginner can install a new backsplash. You can't go wrong with a classic subway tile, with its versatile look and easy-to-clean surface. For something more trendy or intricate, check out peel and stick tiles or a fun mosaic pattern.
Kitchen Island Alternatives
Building a kitchen island can be expensive, and will almost certainly require hiring a professional. However, there are lots of budget-friendly ways to achieve the same effect. Look for a counter height table, portable island on wheels, or a unique furniture piece that would fit your kitchen and get creative. By painting it a similar color to your cabinetry, you'll have a unique and functional addition.
More: Declutter and De-Stress
Stenciling Floor Tiles
If your kitchen has outdated tile flooring, try stenciling for an updated look at a fraction of the cost to replace your flooring entirely. Set aside a weekend and take your time on this project, since priming and placing stencils carefully are the name of the game.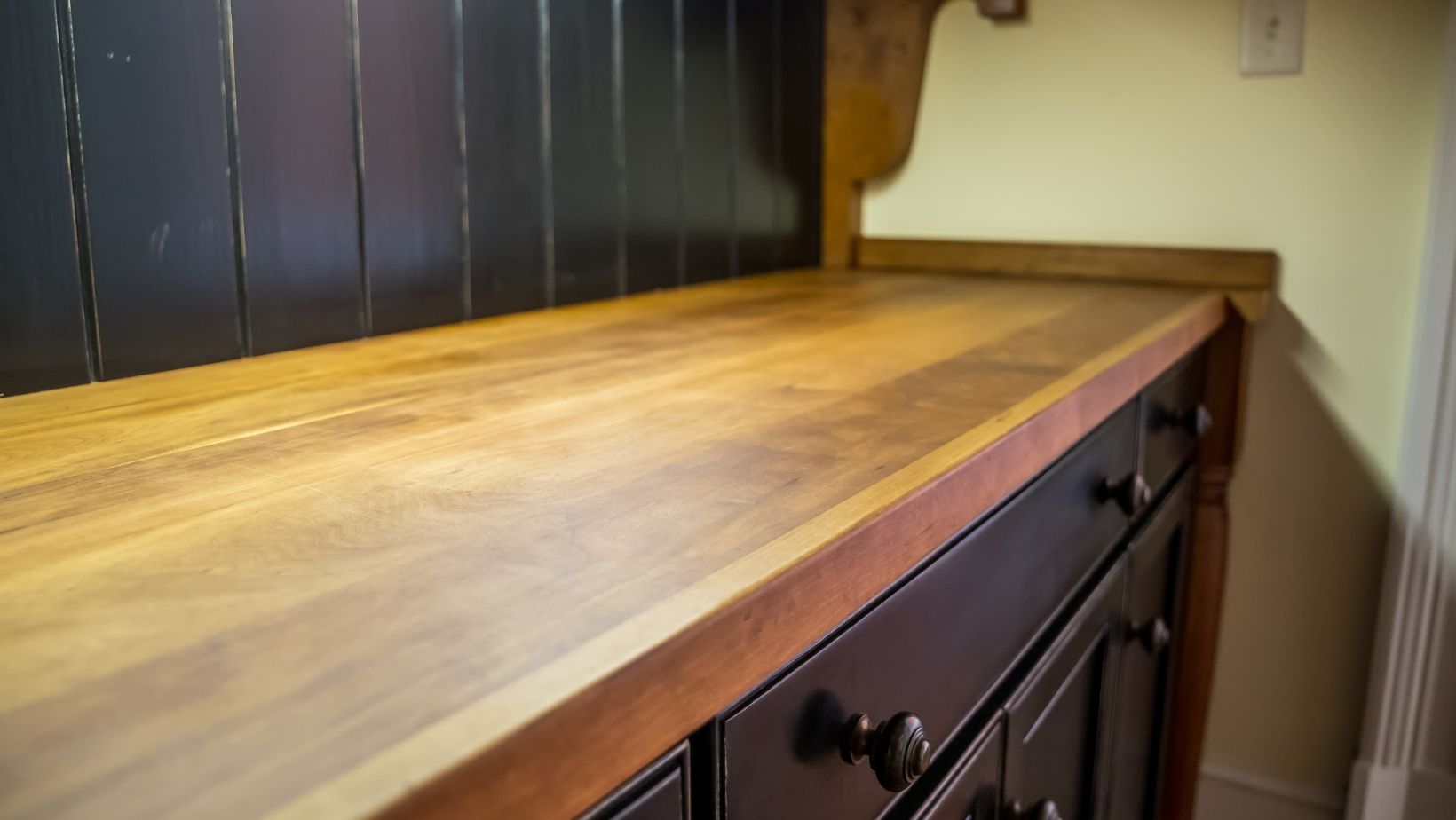 Butcher Block Countertops
Butcher block countertops are a relatively affordable countertop option that are usually sold in standard sizes and can be installed by a beginner. Choose from a variety of woods to find the look you like best. A simple food-grade seal is all you need to add for a gorgeous, gourmet kitchen look at a fraction of the price of granite or quartz countertops.
Lighting
Outdated light fixtures are one of the biggest eyesores in a kitchen and are easily updated. Even if you aren't an electrician and don't want to hire one, new light fixtures are easier to install than you think. Shop for a light fixture or set of fixtures in your budget and you'll be shocked how much this small investment does to update your kitchen.
Open Shelving
If you can spare the storage, removing a cabinet and replacing it with open shelving gives an updated look. You'll also be able to display your favorite dishes, house plants, or decorative items to give your kitchen a whole new feel. Open shelves are not difficult to install yourself and can be purchased for under $100 in most cases.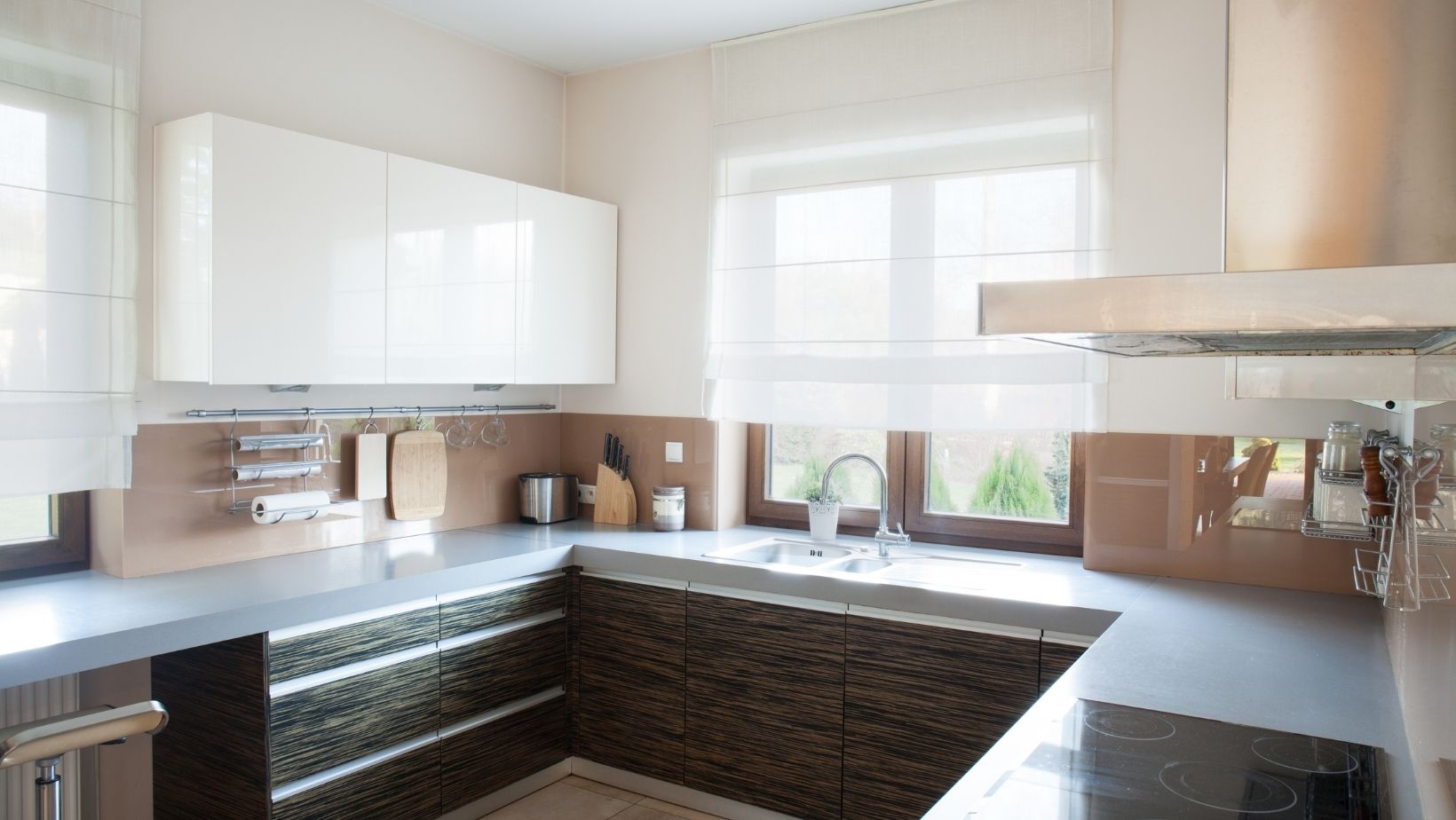 Organization
Sometimes all your kitchen needs is less clutter. If you're finding your kitchen stressful or unappealing, you might start with overhauling the organizational systems in your drawers, cabinets, and pantries. Consider what items live on your countertops and whether you like the way they look. Having an attractive and functional kitchen makes a huge difference in your home.
Contact Paper Countertops
For a speedy and extremely cost-effective update, you can cover outdated or ugly countertops with contact paper. A faux granite, marble, or quartz effect can be achieved with very little DIY skill and a tiny budget. This is also something you can do in a rental kitchen because it's totally removable with no damage to the surface beneath.
Whether you're getting your home ready to sell or just need a little upgrade, start with these 10 simple tips. And when you're ready, contact our agents for a free home assessment on what your St. Louis real estate might be worth. Check out the latest listings below.