5 Ways to Make Your Kitchen More Appealing to Buyers
Posted by Mark Gellman on Tuesday, August 24, 2021 at 9:38 AM
By Mark Gellman / August 24, 2021
Comment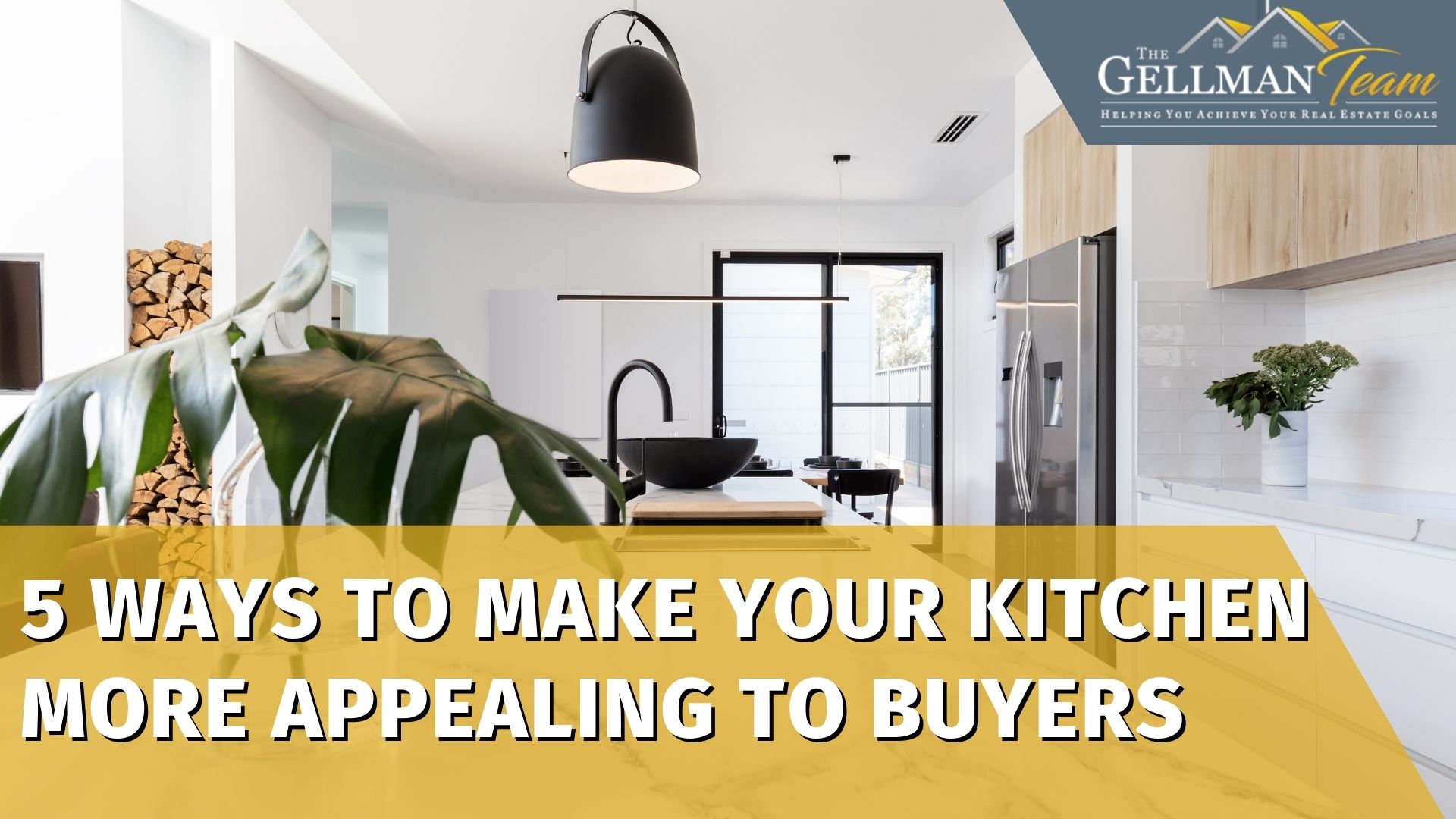 The kitchen is really the heart of any home. It's usually the main room that most buyers want to see when touring the property. This is why your kitchen has to be amazing. You can turn any blank room into a beautiful sitting area, bedroom, or office, but the kitchen is really the only place in the home designed for cooking, gathering, entertaining, and enjoying your family. You nourish the entire home from this point and buyers, whether they are master chefs or not, want to see a fantastic kitchen.
I recently saw a cooking show where celebrities in these amazingly fantastic kitchens were learning how to cook some of the most basic stuff. Chances are they probably don't cook a lot on their own but the celebrity chef that was teaching the non-celebrity chef how to cook actually had a similar kitchen but it was much more conducive to cooking.
I'm not saying that you'll need the most amazing Viking kitchen, but given the look of these two kitchens, which one would most buyers be drawn to? The extravagant celebrity kitchen regardless of whether they actually used it or not.
When staging your home you can't neglect the kitchen. Here are five ways to make your kitchen more appealing to homebuyers.
#1. Start by decluttering everything.
The best way to appeal to a wide range of buyers is simply removing everything from the kitchen. I'm not talking about things in your drawers or your cupboards but everything off of the kitchen counters, off of the walls, and even towels. Then you can start putting things back appropriately. You don't want massive amounts of things on your counter even if you are a chef.
I know that might be difficult for those that love to cook. You might have buckets of utensils and tools, spice racks, toasters and other small appliances, but when staging, specifically for listing photos, you want everything cleaned and cleared and just one or two items put back.
#2. Cleanliness is next to godliness when it comes to staging a kitchen.
Your kitchen better sparkle. And if you are not that great at deep cleaning your kitchen, simply hire a housecleaner while your property is on the market. They will get to spots that you've probably forgotten about such as windowsills, the sink, window tracks and door tracks, the fronts of cabinets, the top of the refrigerator, door handles, and drawer ledges. All of these items need to be as sparkling as possible, almost as if it was a brand-new home and you just moved in.
#3. Be hyper-aware of odors.
Garbage, recycling, and any pet-related items must be removed before you show your home and it must smell amazing. Consider putting lemon rind down your garbage disposal, simmering orange and cinnamon in some water on the stove before a showing, or even baking some fresh cookies as long as you clean up perfectly after the fact. If you are unsure of your home's odors or you become nose blind to them, have a trusted friend or your real estate agent give you the honest truth.
#4. Keep it bright.
A bright, lights, and every kitchen shows much better both in listing photos and in person. Make sure you have enough natural light coming in and if you have dark walls, consider a lighter color. Ask your real estate agent about the best color for your walls based on your cabinet colors, flooring, and countertops. A beautiful contrasting tone can really brighten up the entire kitchen.
#5. Organize what buyers can't see.
Yes, buyers will go through your cupboards, cabinets, and drawers so make sure things are clean, clear, and organized at least to some degree. Buyers realize that you do live in the house but the cleaner and more organized things appear that you can't immediately see, the more buyers are going to trust that the entire house maintenance is up to par.
Again, staging is simple with just one or two items per countertop, fresh greens or a bowl of lemons, flowers, and a clean and clear counter really works wonders. You don't have to do a lot to stage the kitchen other than keeping it clean and clear but sometimes, this can be challenging. A good rule of thumb is not to make any mass that cannot be cleaned up within 30 minutes or less.
Planning on listing your St. Louis home? Contact our office below to find out how we can help stage your home, how much you could sell it for, and how quickly it will sell.
Read More:
We specialize in all these St. Louis suburbs and surrounding areas: