8 Steps to Prepare Yourself for Buying a House
Posted by Mark Gellman on Monday, July 24, 2023 at 9:00 AM
By Mark Gellman / July 24, 2023
Comment
Introduction
Embarking on the journey of buying a new house can be both thrilling and daunting. You might find yourself tangled in a web of decisions, from determining your budget to selecting the right location. We're here to help you unravel the complexities of the home-buying process, providing you with an easy-to-follow, step-by-step guide. Whether you're a first-time homebuyer, an experienced buyer, or a potential property investor, this guide will equip you with the necessary tools and knowledge to make informed decisions.
Understanding the Home Buying Process
Understanding the home buying process is crucial to navigating your way to homeownership. Taking the time to familiarize yourself with this process can help eliminate surprises and setbacks along the way.
The role of real estate professionals in this process can't be understated. They provide essential support in the real estate transaction by helping you find suitable properties, negotiating on your behalf, and ensuring a smooth closure. A trusted agent can guide you through each step of buying a new house with ease. Apart from agents, you'll also interact with other professionals, such as home inspectors, appraisers, and mortgage brokers, each playing a significant role.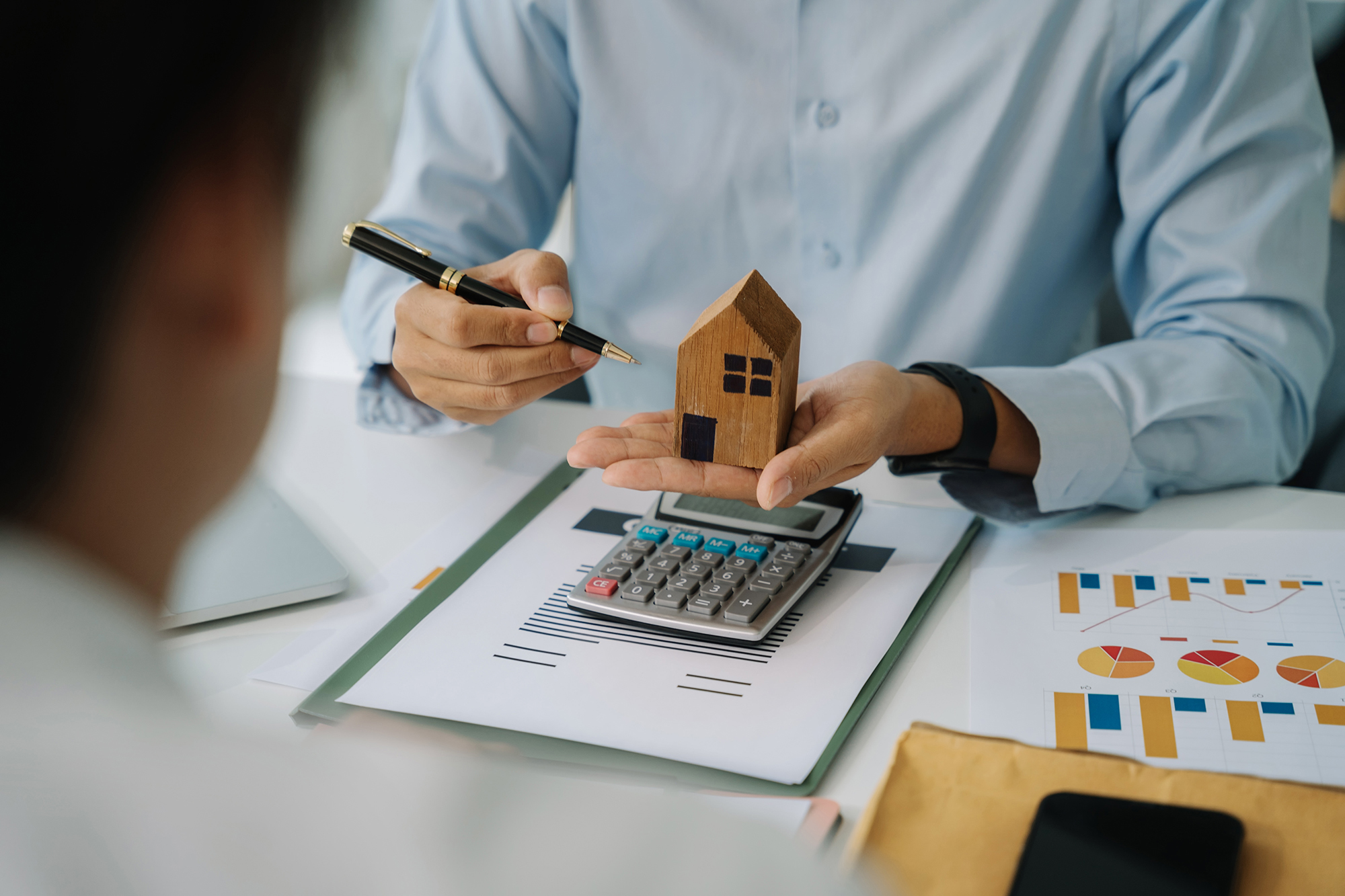 Assessing Your Financial Situation
Determining your budget is critical. It's not just about the purchase price; you also need to factor in additional costs such as property taxes, homeowners insurance, potential homeowners association (HOA) fees, and maintenance costs. A good rule of thumb is to ensure that your monthly house payment (including insurance and taxes) doesn't exceed 28% of your gross monthly income. This is known as the "front-end ratio".
Keep in mind that the bigger the down payment you can afford, the lower your monthly mortgage payments will be. Also, by understanding your financial situation, you can avoid being "house poor", a situation where a significant portion of your income goes towards your mortgage, leaving little for other expenses.
Importance of Saving for a Down Payment
After assessing your finances, the next step is to save for a down payment. This step involves setting aside a portion of your income over time until you have enough to make the initial payment on your new home. The more money you can pay upfront, the less you'll need to borrow, which could potentially lead to lower monthly mortgage payments.
There are numerous strategies to help you save for a down payment. These may include cutting back on discretionary spending, setting up automatic savings, or allocating bonuses and tax refunds to your down payment fund. To keep you motivated, consider setting a clear savings goal and tracking your progress regularly.
The impact of the down payment goes beyond reducing the amount of mortgage needed. A larger down payment can also make your offer more attractive to sellers, especially in competitive markets. It can show sellers that you're serious about buying and have the financial resources to follow through on the purchase. Also, if your down payment is less than 20% of the home price, you may have to pay for private mortgage insurance, which is an additional cost to consider.
Getting Pre-Approved for a Mortgage
Understanding the pre-approval process is a crucial step when preparing to buy a new house. This involves a lender evaluating your creditworthiness and financial history to determine the mortgage amount you can afford. This assessment takes into consideration your credit score, income, debts, and other financial obligations. This process usually results in a letter stating the mortgage amount the lender is willing to offer, the loan's interest rate, and the terms of this proposed loan.
Getting pre-approved for a mortgage has several benefits for homebuyers. First, it provides a clear idea of what you can afford, which helps to streamline your house hunting process. Knowing your budget can save time and energy by eliminating properties outside your price range. Second, it puts you in a stronger position when making an offer, as sellers often prefer buyers who have secured pre-approval because it shows that they are serious and financially capable. Lastly, it could speed up the closing process, as the lender has already evaluated your financial situation.
Determining Your Ideal Home and Location
Identifying the characteristics of your ideal home and its location is a crucial step in the home buying process. Start by considering the size and type of house that will best suit your needs. Do you need multiple bedrooms for a growing family, or is a compact condo more your style? Think about features like a yard, a garage, or a home office.
When it comes to location, there are numerous factors to bear in mind. The proximity to your workplace, quality of local schools, safety, and availability of amenities such as parks, shops, and hospitals can all influence your decision. Neighborhood aesthetics and community culture might also play a role. Remember, while you can change a house, you can't change its location.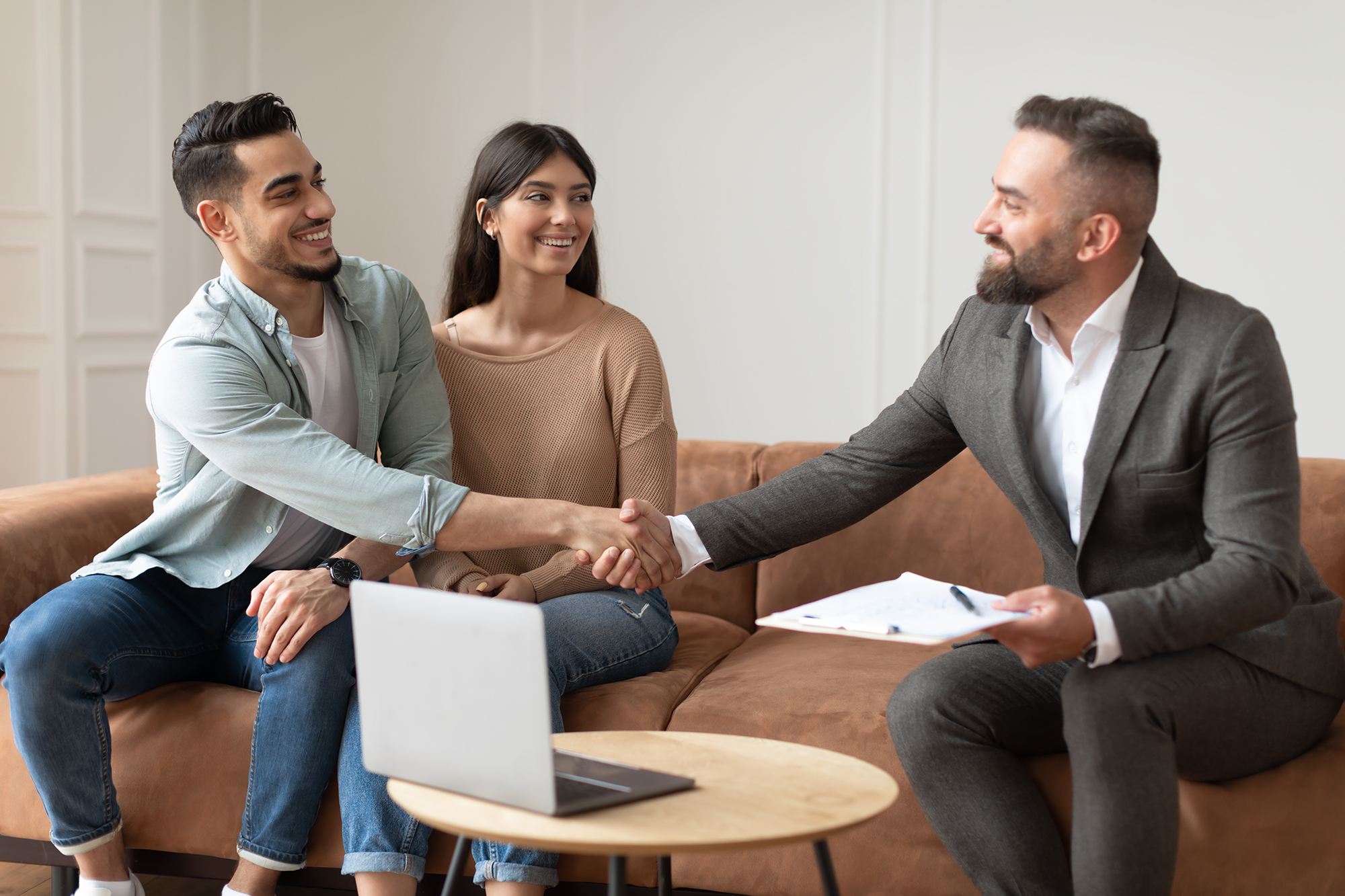 Hiring a Real Estate Agent
A real estate agent plays a pivotal role in the home buying process. They are a partner who guides you through the myriad of decisions you'll face, providing you with timely insights, expertise, and support. It's crucial to choose an agent who not only has extensive knowledge of the local market but also aligns with your needs and property preferences.
The right agent will handle negotiations on your behalf, ensuring you secure the best possible deal when buying a new house. They can also offer recommendations for other industry professionals, like home inspectors or mortgage brokers, and work with the seller's agent to streamline the process.
When choosing a real estate agent, consider their experience, professional reputation, and their familiarity with the area you're interested in. Remember, a good real estate agent isn't just about closing the deal, but also about helping you feel informed, confident, and supported throughout the hohome-buyingme buying journey.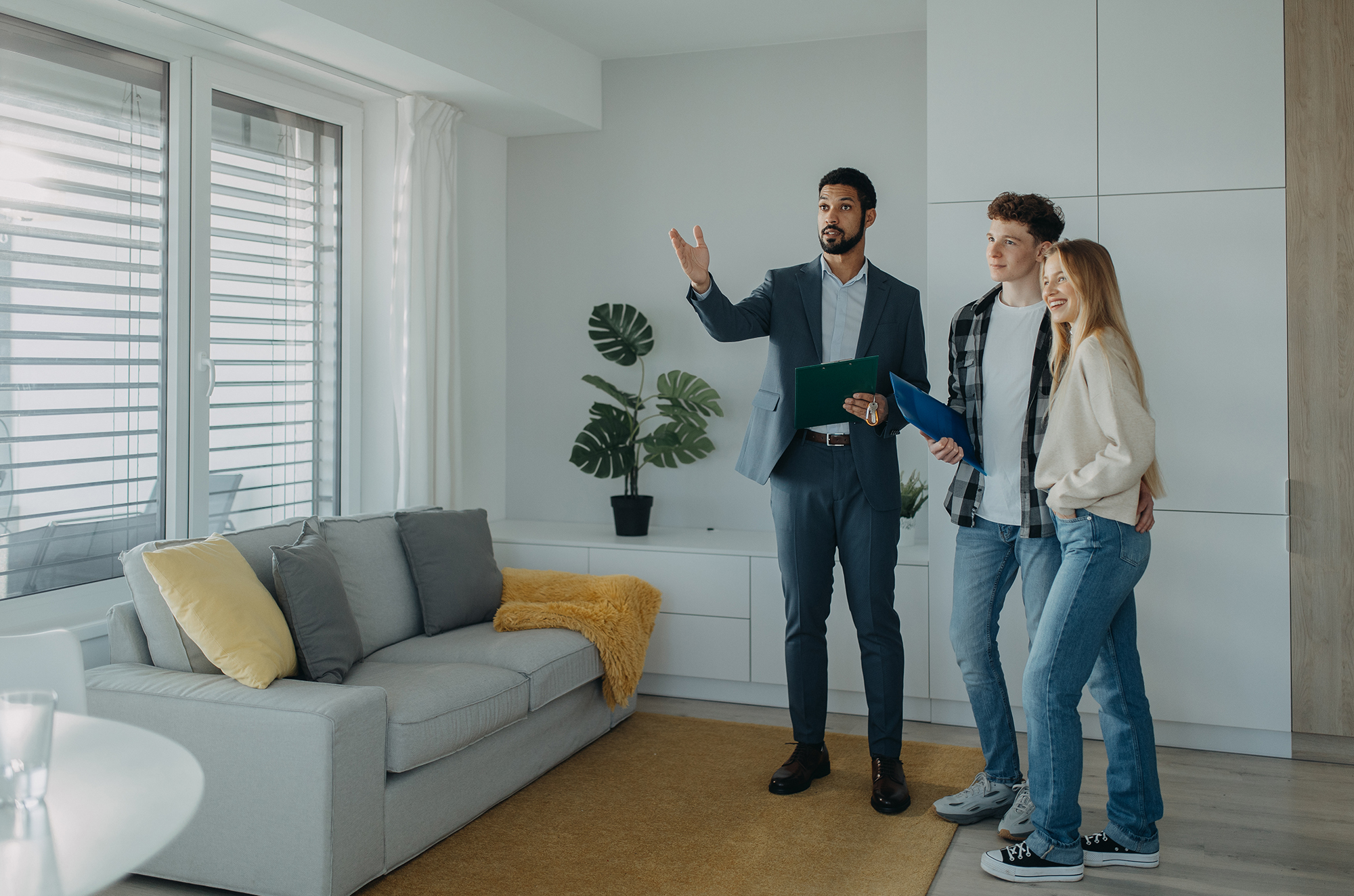 House Hunting and Making an Offer
When it comes to house hunting, it's crucial to keep an open mind but also stay focused on what you initially determined you wanted in a home and its location. Be patient and thorough in your search, and don't rush the process. View as many homes as you can to get a feel for what's available within your budget and preferred location.
When you find a home that meets your criteria, it's time to make an offer. This is where the experience and negotiation skills of your real estate agent come into play. They will help you determine a fair offer price based on the home's condition, the local market, and comparable properties. It's important to remember that the initial offer is just the beginning of the negotiation process. There might be some back and forth until both parties agree on a price.
Closing the Deal
First, you will need to review and sign a multitude of documents. This includes the closing disclosure, promissory note, and deed of trust which outlines your mortgage terms, repayment schedule, and the lender's rights if you fail to make payments. You may have a real estate attorney or title company representative to help you understand these documents.
Next, you'll need to pay your closing costs. These are fees associated with finalizing your mortgage and can include origination fees, title insurance, and appraisal fees. It's crucial to budget for these costs ahead of time to avoid any surprises.
Finally, the last step before officially becoming a homeowner is the final walk-through. This is an opportunity to inspect the property one last time before closing to ensure that the house is in the agreed-upon condition, that agreed-upon repairs (if any) were made, and that no last-minute issues have arisen. This step helps ensure that you are getting exactly what you agreed to buy.
Why Choose The Gellman Team when Buying a New House
Choosing the right team to guide you through your home-buying journey can make all the difference, and The Gellman Team is a trusted choice. With years of experience in the St. Louis property market, The Gellman Team offers deep knowledge and insights that are invaluable when buying a new house.
Our expertise extends past understanding the housing market. We are also adept at navigating the complexities of the home-buying process, ensuring a seamless experience for our clients. From financial advice to negotiating the best deal for your dream home, we are with you every step of the way.
When you choose The Gellman Team, you're not just gaining realtors; you're gaining partners committed to your satisfaction. Our client-centric approach ensures that your needs are at the forefront of every decision, providing personalized service that's hard to match.
Moreover, The Gellman Team's extensive network of industry connections can give you an edge in the competitive St. Louis property market. From mortgage lenders to home inspectors, we can connect you with the right professionals to expedite the process and ensure a smooth transaction.
Conclusion
From understanding the home buying process to finally closing the deal, every step is crucial to making the best investment. As you embark on this exciting journey, you don't have to go it alone.
The Gellman Team is ready to guide you every step of the way.
So why wait? Start your journey towards buying a new home today with The Gellman Team. Let us be your trusted advisor in this significant milestone.