Backyard Bonus: Laumeier Sculpture Park
Posted by Mark Gellman on Monday, July 20, 2020 at 9:08 PM
By Mark Gellman / July 20, 2020
Comment
A few days ago the magnificent custom-built 12907 Sunset Bluff Court was listed by our Team.
The house is situated on 1.12 acres and has monumental features like a curving grand staircase and double-height curving windows in the great room, as well as intricate detailing like wainscoting, custom cabinetry, and crown molding. Just from this description you know that this home is exceptional.
However, its proximity to a unique cultural asset gives it even more appeal. 12907 Sunset Bluff Court is just a backyard away from the Laumeier Sculpture Park, one of the first and largest sculptural parks in the country.
Located just 200 feet north of the Sunset Bluff property, the Laumeier Sculpture Park was founded in 1976. The Park's story began 8 years prior when Matilda Laumeier bequeathed the first 72 acres in memory of her husband, Henry. In 1976, the first sculptural pieces (worth approximately $1 million in market value) were donated by local artist Ernest Trova. That same year, the Laumeier Sculptural Park opened to the public as part of the St. Louis County Park system.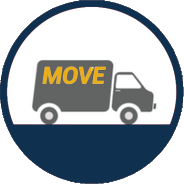 In 1977, the Park officially became a public-private partnership between the county parks department and the non-profit. By 1987, it was the first contemporary sculptural park recognized by the American Association of Museum; and since then, the organization has expanded its programming every year.
Today the Laumeier Sculptural Park is open daily to guests for free and sees more than 300,000 visitors annually. The 105-acre park now features more than 70 large-scale sculptural works and regularly hosts educational programs, temporary exhibitions, and public events.
Wouldn't that be great to have in the backyard?
Learn more about Laumeier Sculpture Park's early years.