Best Way to Meet New People and Get Involved in Chesterfield MO
Posted by Mark Gellman on Tuesday, October 19, 2021 at 6:42 AM
By Mark Gellman / October 19, 2021
Comment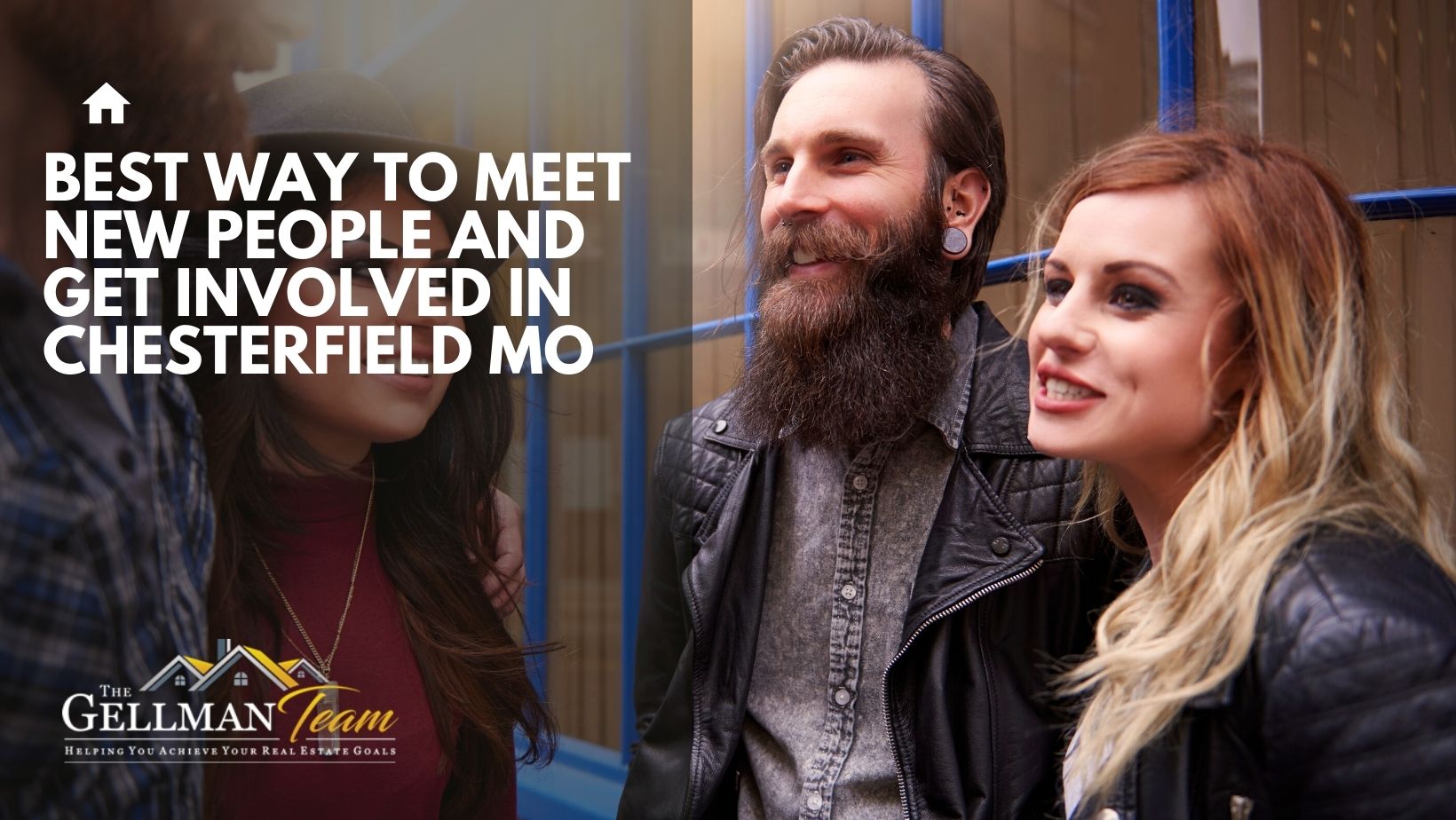 Are you new to Chesterfield Missouri? Whether you lived here for years or you recently relocated to Chesterfield, getting involved can be a little bit scary. Whether you're military or you're planning to stay a while, getting involved, finding new friends, and like-minded individuals can be a little bit difficult. We want to make your relocation to Chesterfield easy and here are some of the best ways to get involved, volunteer, and find friends in Chesterfield.
Chesterfield local Newsbreak website has local events and things to do happening year-round in Chesterfield. From preschool play dates to theater events, holiday exhibits, parties, religious events, competitions, classes, and coffee shops, this is a great place to find local events and activities doing things you really love to do.
Chesterfield has a "City of Volunteers" dedicated to community service. The best way to get involved is to simply email the city at [email protected]. There are several boards, committees, and commissions available both in statutory and nonstatutory.
This is a great year-round place for all types of guests. The Country Club Bar has been serving valued customers since 1995 and while they're not necessarily a club per se, they are a great place to meet local and like-minded individuals.
This website offers a wealth of volunteer opportunities, clubs, committees, and groups for those that live in and around Chesterfield Missouri. For instance, they have a student writers studio engaging students through their develop it as riders. The St. Louis Civic Orchestra meets in this area. Mentors for college, health care and hospice individuals, volunteer at the Haven House or the the Boys and Girls Club's. One of our favorites is the Country Acres Rescue, dedicated to the rescue, rehabilitation, and placement of homeless, abandoned, and neglected cats and dogs.
The American Red Cross of Missouri and Girl Scouts of Eastern Missouri are great activities prompting volunteer opportunities all year long.
This is sort of like a dating app but for friends. You'll find everyone from the Chesterfield area looking for friends. You might find a buddy to hang out at local breweries, moms that can get together and let the kids play or fitness groups that meet during the week. Whether it's gaming, sports, spa dates, or simply a coffee date, finding new people and like-minded individuals around Chesterfield is easy when you take the first step.
We hope they are able to find some ways to connect in Chesterfield and if you're new to this area, welcome! We think you'll love living in Chesterfield Missouri and hope you find new friends, new adventures, and learn to love this area.
Browse All Chesterfield Neighborhoods