Can I Qualify for a Home Loan?
Posted by Mark Gellman on Tuesday, August 17, 2021 at 10:00 AM
By Mark Gellman / August 17, 2021
Comment
If you're a first-time homebuyer or are looking to reenter the housing market, you may be left wondering if you are able to qualify for a home loan. There are many different factors that go into your potential approval for a home loan, however, in general, your Debts, Income, Credit Scores, and Down Payments are what will help you either be approved for a loan or you're your application rejected.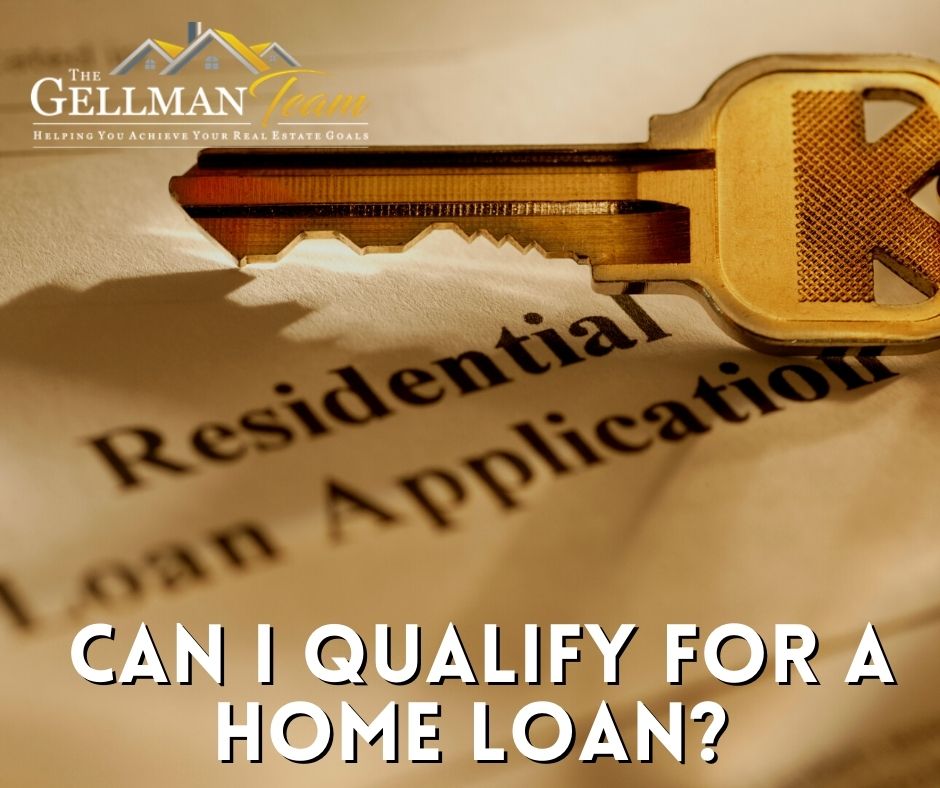 Debt
You have to make sure that your debt-to-income ratio is low. Any debt will need to be reported on your loan application. This includes credit card payments, car payments, student loans, etc... As a rule of thumb, your debt-to-income ratio must be below 28%. This means that 28% of your income is allowed to be allotted to your monthly debt payments, of course, lower is always better. Some loan programs do allow up to 48% but you will be paying higher interest rates and fees. (These loans are rare and not available in all areas)
More: What All First Time Buyers Should Know
Income
Adding to the 28% that is mentioned above, it is recommended that your total monthly payments be a total of 36% of your income, this includes your monthly mortgage as well as other debts such as those mentioned above. While some lenders may allow for a higher debt to income ratio, the 36% is highly encouraged.
Related: Can you buy a house with no money down?
Credit Score
While some lenders are more flexible with credit scores when it comes to being approved, you always want to try to boost your credit prior to applying for a home loan. 580 is generally the lowest score that is allowed, however, that will generally be accompanied by a higher interest rate. Scores should be at least 620, however, 740 and higher is highly recommended and will help you obtain better financing options.
More: What is our Buyer's Guarantee?
Down Payments
The amount you put down on a home can often help you qualify. For example, sometimes putting a larger sum or percentage down will allow for your debt-to-income ratios to be approved, whereas putting less down could cause you to fall above the recommended 36% debt-to-income ratio. Related: How Buyers Can Save for a Larger Down Payment
Learn more about mortgage pre-approval here
It is important to ensure that you discuss your income and expenses in-depth with your significant other or a financial advisor in order to determine if you are in a position to purchase a home. Fully understanding your monthly debts, possible assets, and down payments is a huge key in fully grasping your personal budgets which can help ensure that you only look for homes that are within a price range you can afford.
If you're currently searching for a new home, are ready to partner with a qualified seller's agent to list and market your property or if you have any questions regarding St. Louis Real Estate, please feel free to contact our office at any time.