Eberwein Park
Posted by Mark Gellman on Monday, November 9, 2020 at 12:20 AM
By Mark Gellman / November 9, 2020
Comment
Eberwein Park is an 18-acre park managed by the City of Chesterfield. The name comes from the Eberwein Family, owners of the land for generations. Henry Zacharias Eberwein arrived in New Orleans aboard the Theodor Korner vessel in 1835. He hailed from Germany and came to make a new life in America. That same year, Henry purchased a large tract of land in what would become Chesterfield.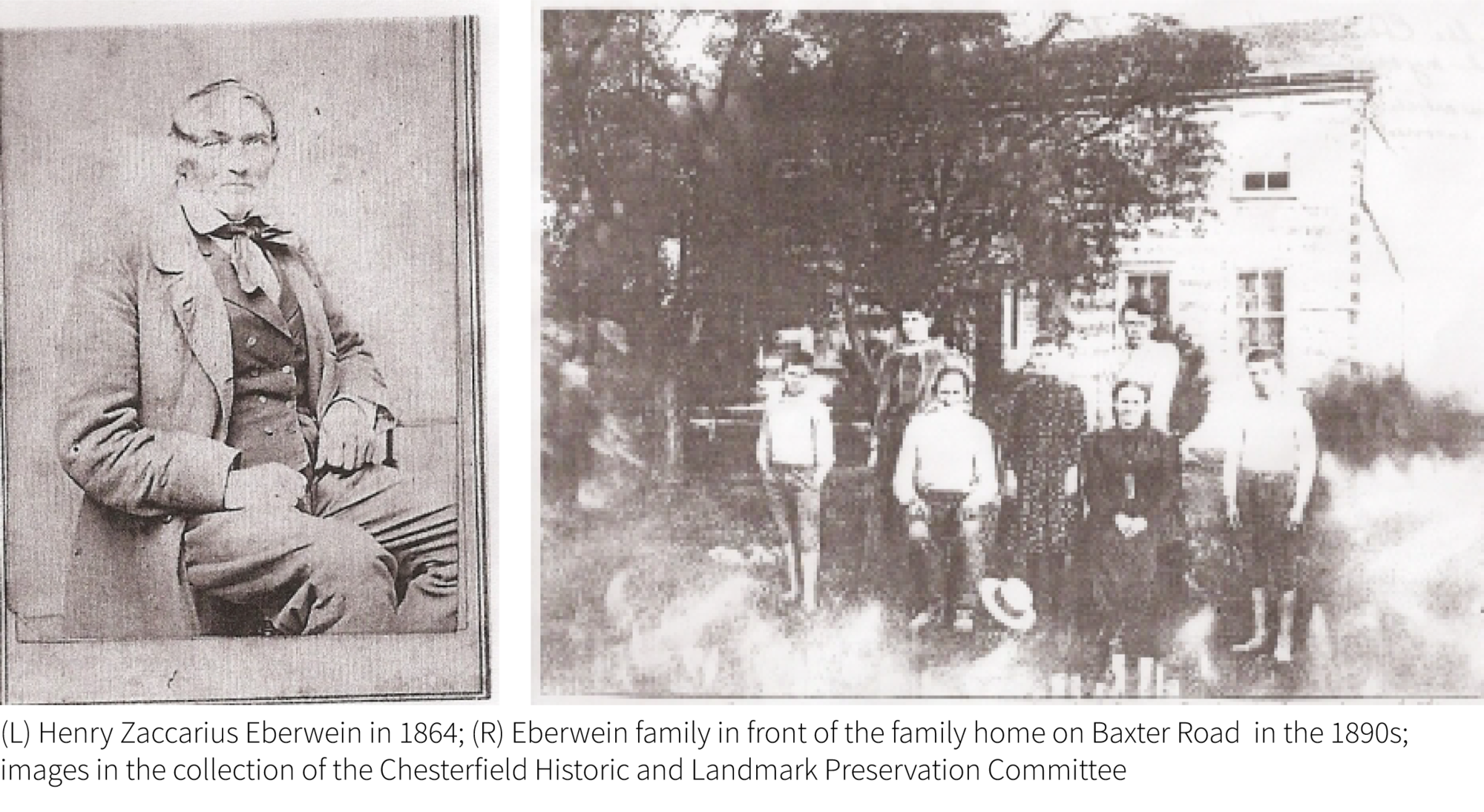 As of 1878, the Eberwein Farm covered 427 acres, an area that today sits between Schoettler and Baxter Roads, south of I-64. Henry and the Eberwein descendants did not just own a large farm in Chesterfield, the family was a huge part of the community with Henry even serving as the organist at Old Bonhomme Church. Henry's son, Ernest, built Eberwein House in 1895. The house was a two-story, white Queen Anne-style, clapboard house with a wrap-around porch.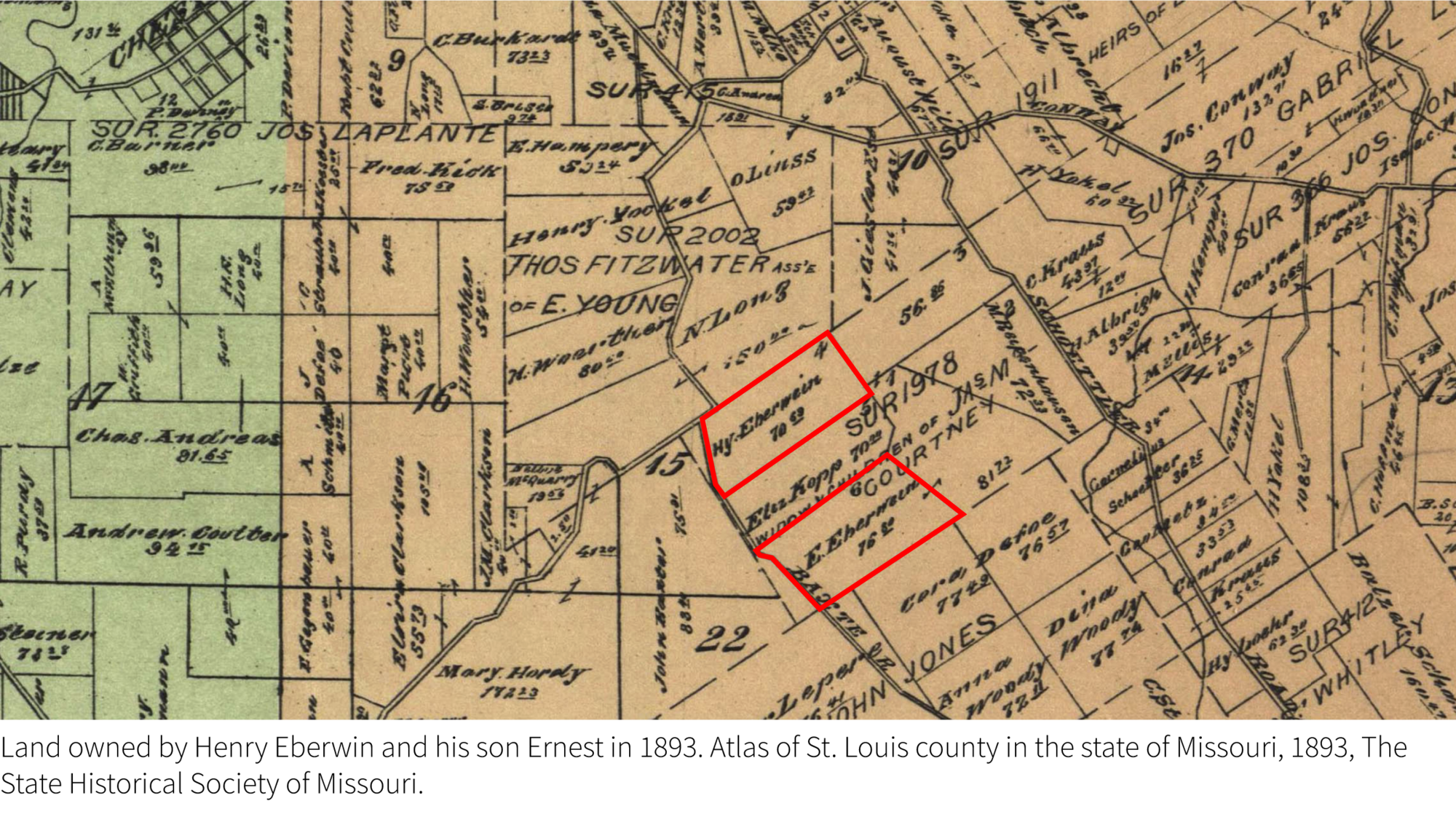 Over the last hundred years, the Eberweins sold off chunks of their family land parcel by parcel, until just the 18-odd acre area remained with the family house and barn.
The Eberwein family remained the owners of the land until the City purchased the property for park land for $4.4 million. The City decided to designate the new park as a passive community park with a farm theme in order to preserve the historic character and charm of the site. The most important and obvious evidence of this is the large red barn that was preserved on site. The barn dates to the early 1900s.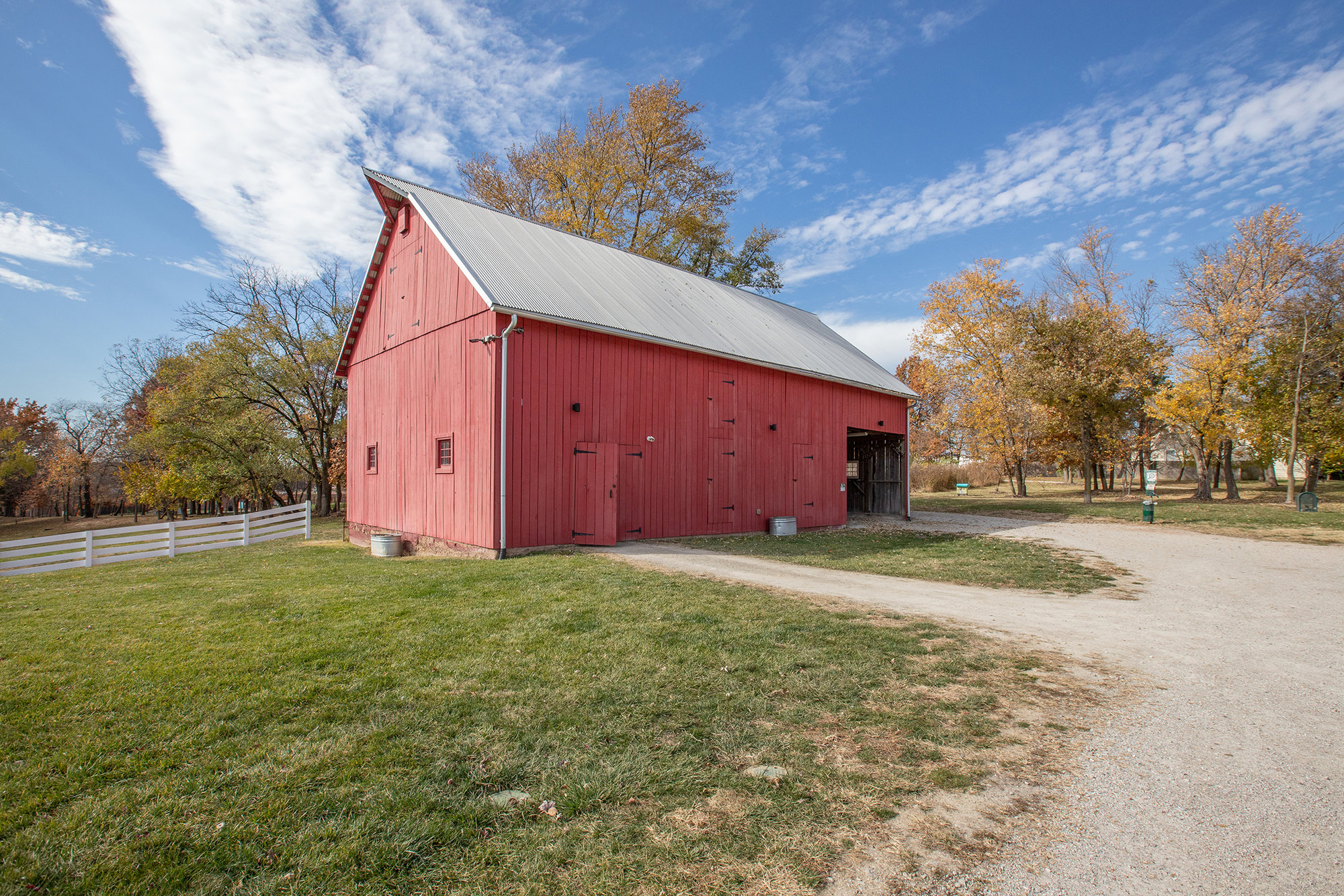 Unfortunately, the family house was not as lucky as the barn and it was demolished in 2011. The City made the decision to raze the house for a number of reasons; namely that it was too costly to restore or relocate and the City could not find a compelling use for it. Additionally, at 116 years old, the house was also not as old as the barn. The house used to stand at the corner of Baxter Road and Old Baxter Road.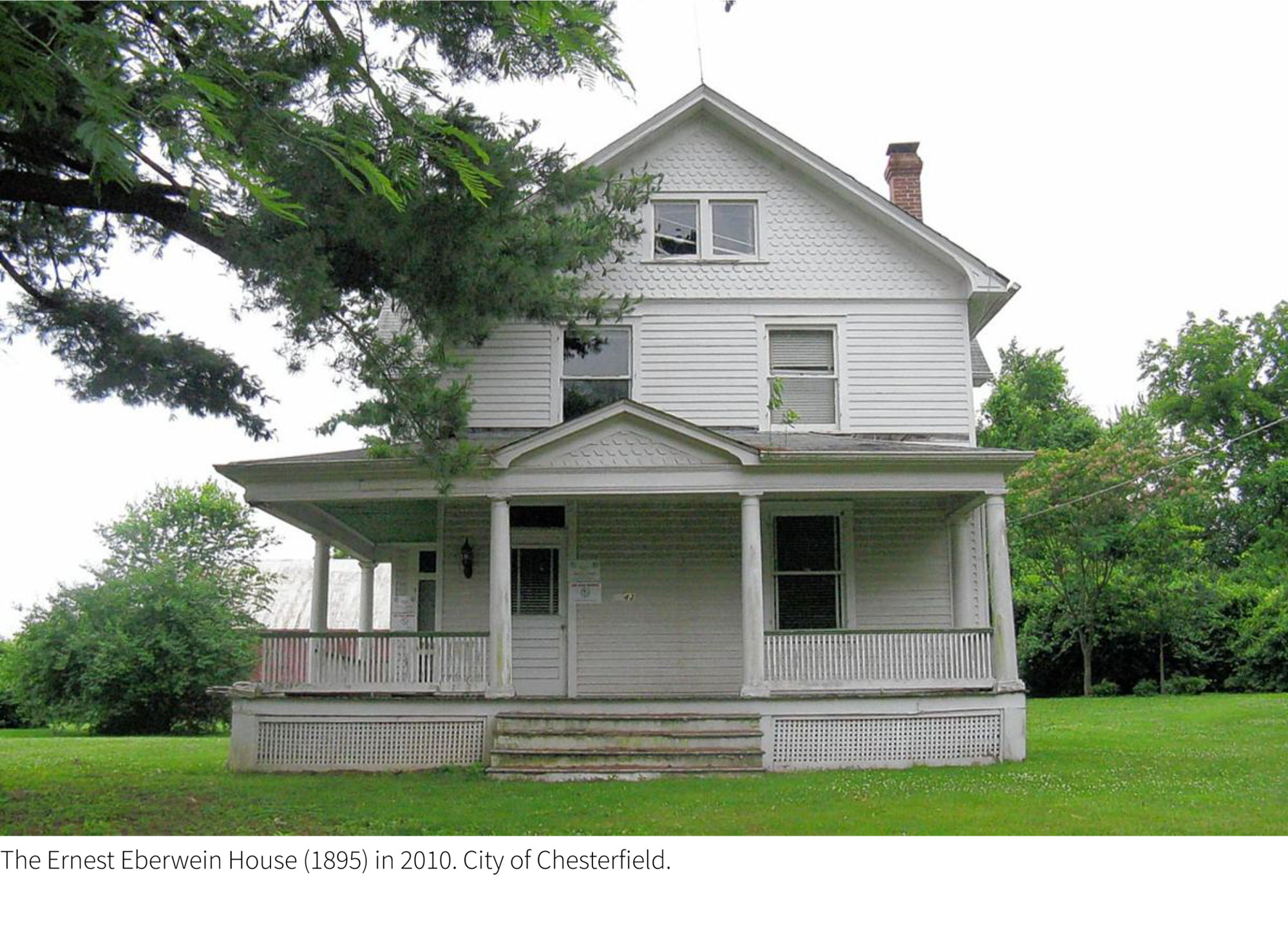 Eberwein Park opened to the public in 2011 and offers walking and biking trails, dog park, public art, community garden, picnic areas, playground, barn, and a native prairie garden. Chesterfield residents can rent one of the 53 raised garden plots in the community garden for $30 a year.