Historic Highlight: 630 Adams Street, St. Charles
Posted by Mark Gellman on Saturday, August 1, 2020 at 9:30 PM
By Mark Gellman / August 1, 2020
Comment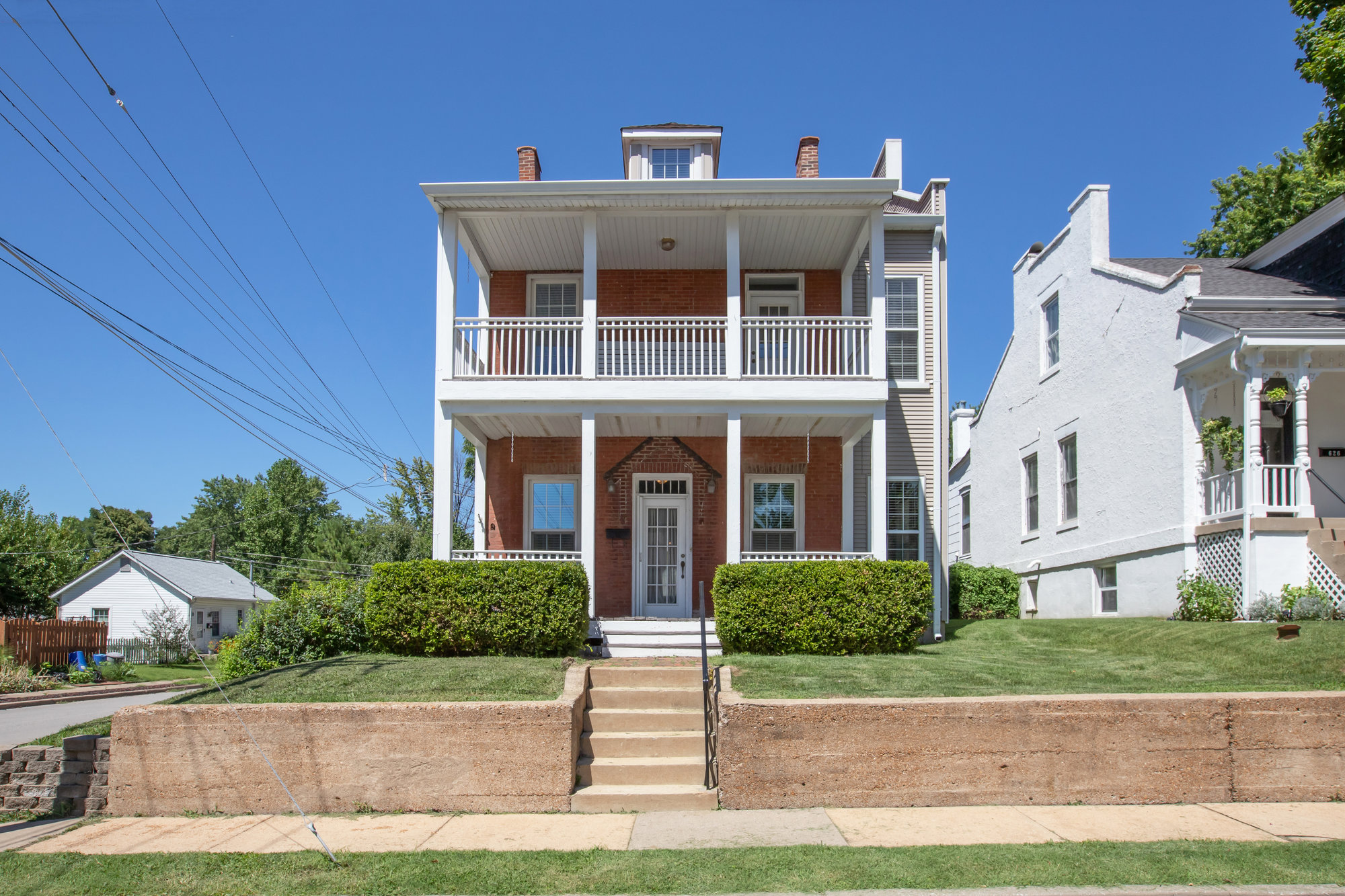 Earlier this week, The Gellman Team listed 630 Adams Street: a 2 ½ story home located on a corner lot at Adams Street and 7th Street in the Midtown Historic District of St. Charles.
The Midtown neighborhood encompasses about 40 blocks northwest of Main Street and was first developed in the mid-1800s as the city began to expand west from the Missouri River. The historic significance of the district ranges from 1838 to 1959, and exemplifies both the vernacular and high style national trends for this 121 year period.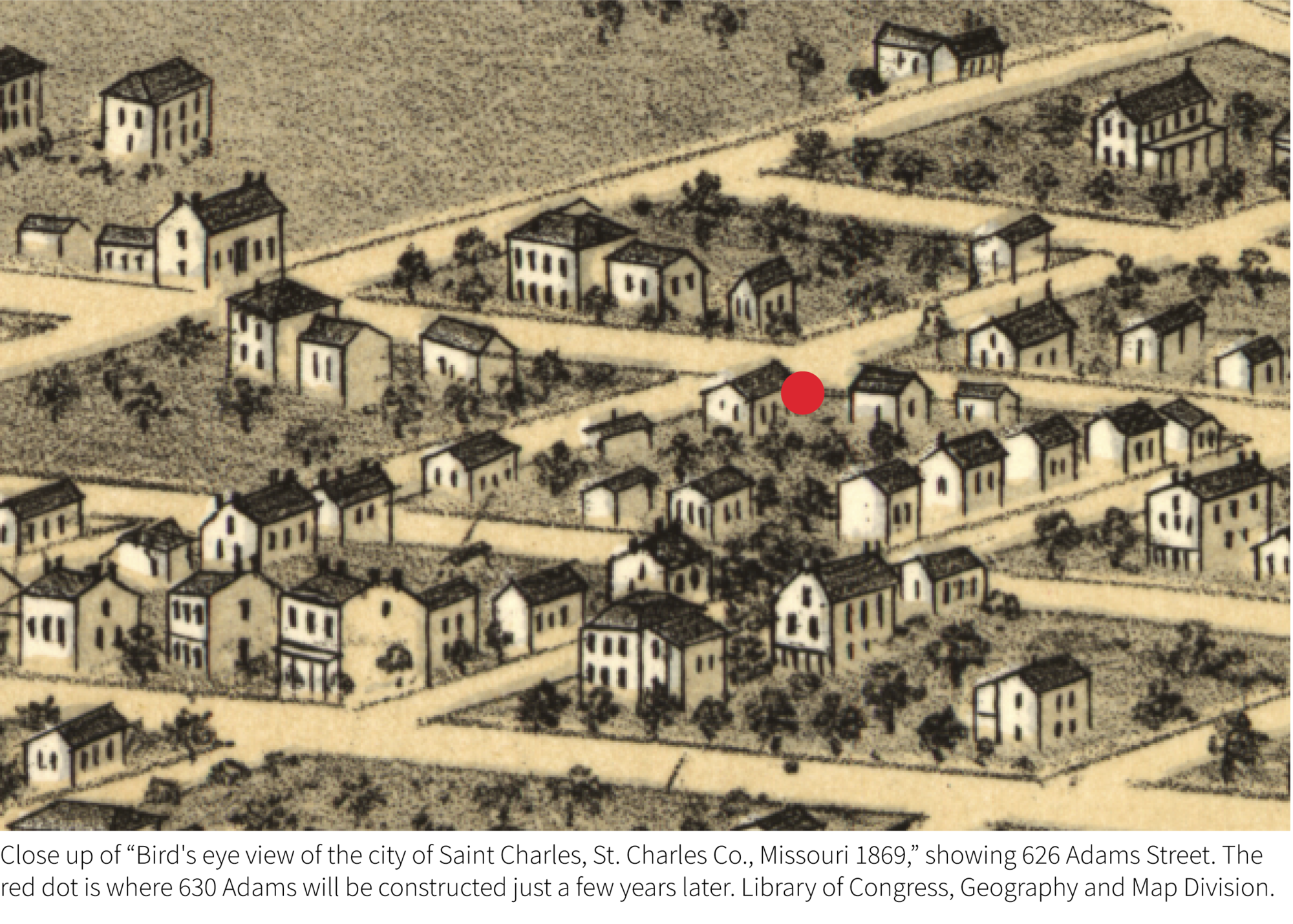 According to county records, 630 Adams Street was constructed in 1900; however, other sources like the 2014 National Register of Historic Places Midtown Historic District nomination list its construction date as c. 1870. This makes sense considering 630 Adams shares many architectural traits with its neighbor 626 Adams, constructed c. 1868. Both houses feature parapeted end walls with paired chimneys, creating a distinctive profile.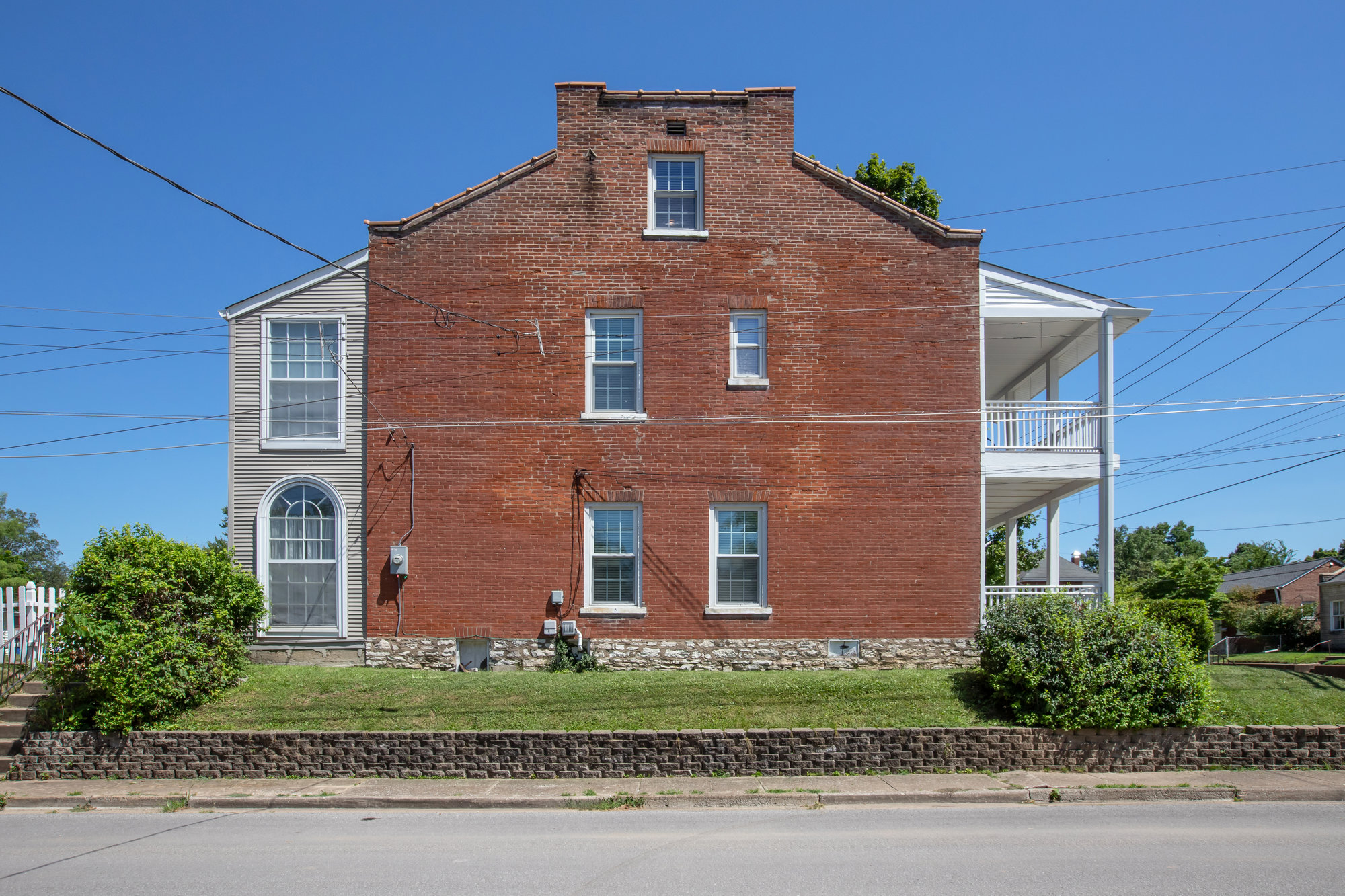 Although it looks different today, 630 Adams Street is an example of the Federal Style. You can even see the imprint of what may have been either a pedimented or portico entrance. The replacement windows are 6/6, much like what the original windows would have looked like, and feature a decorative brick flat lintel.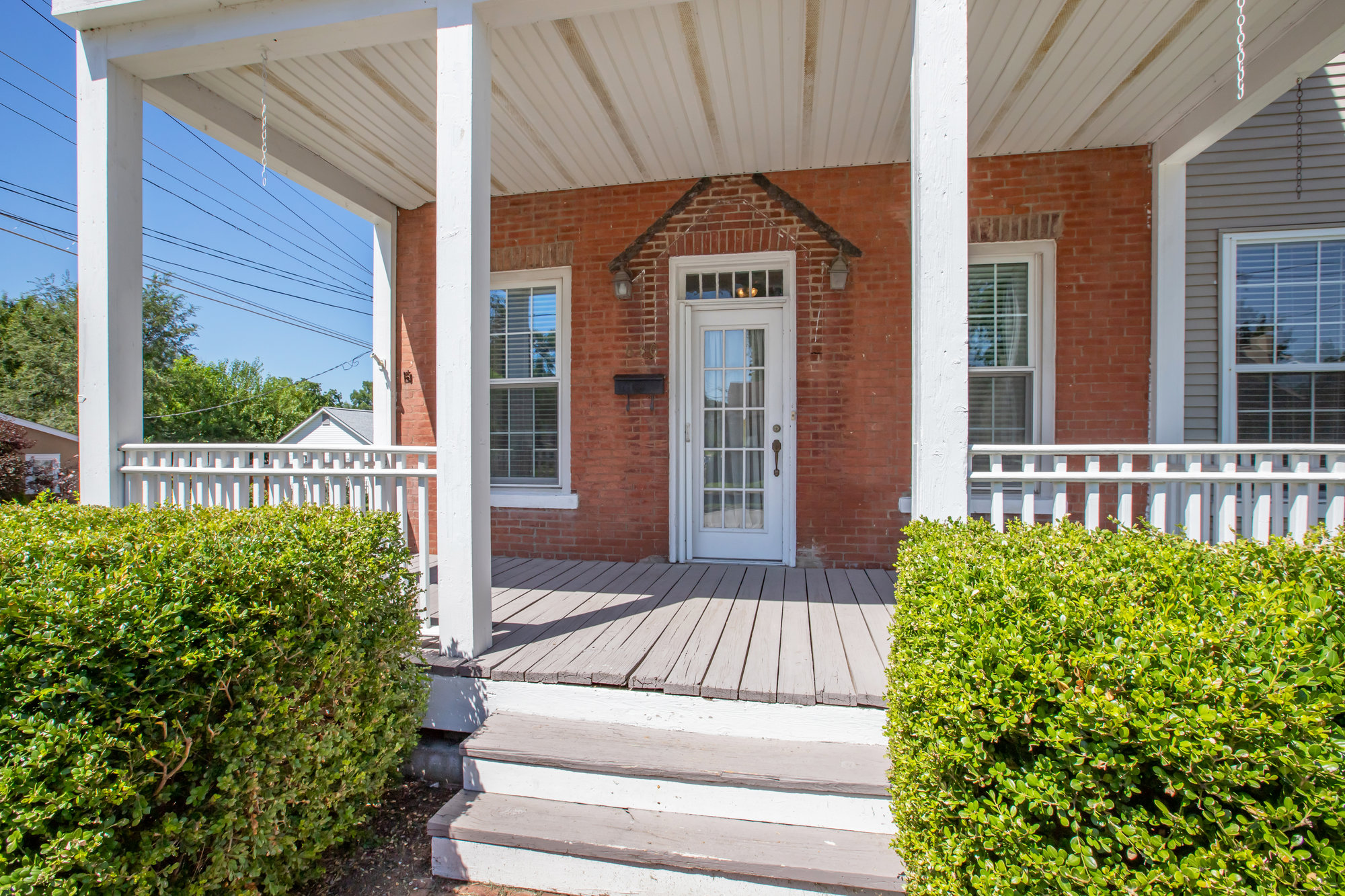 Inside, 630 Adams Street has been beautifully updated with decorative details like corner molding and a stained glass window imported from England. The windows on the rear addition were salvaged from the nearby Benton School, built in 1896.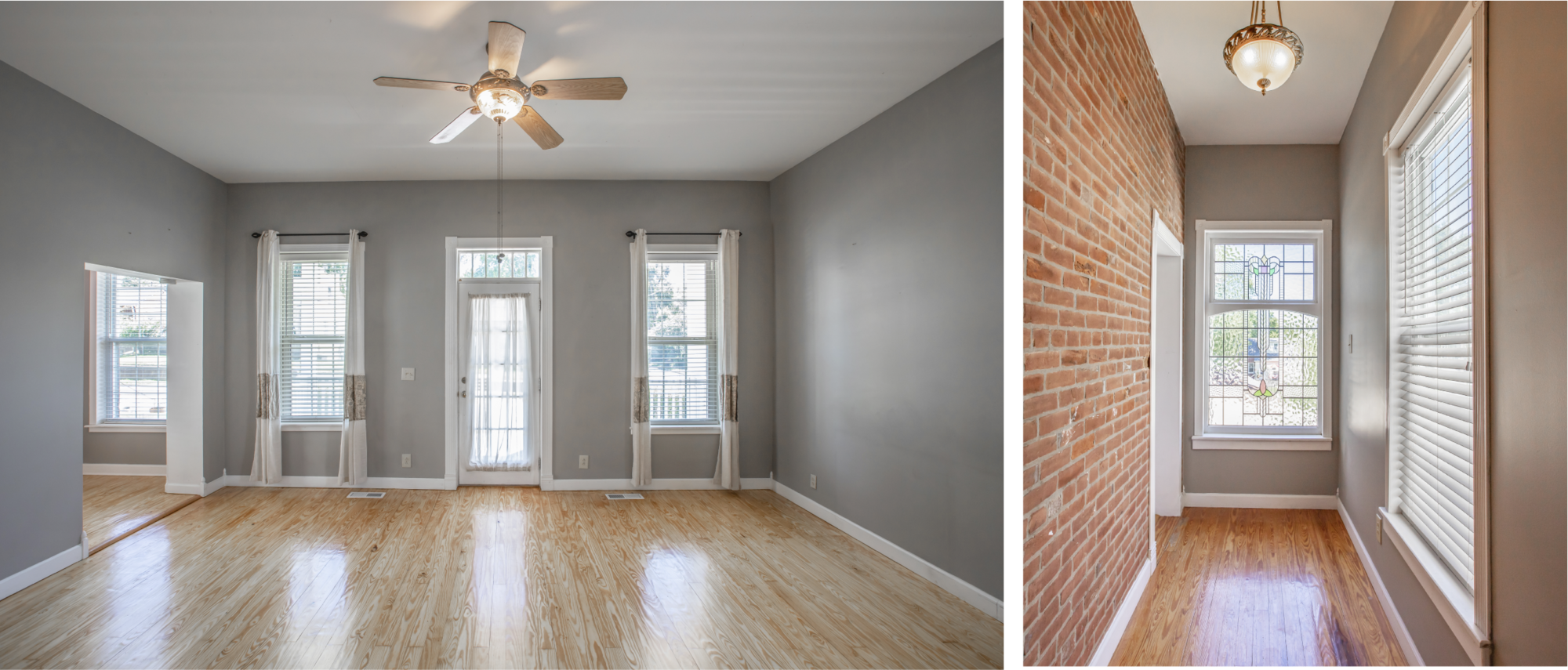 Just imagine what other stories and historic details this house still has to share!
More information and photos of 630 Adams Street
Explore the 1869 Bird's Eye View of St. Charles
2014 Midtown Historic District National Register of Historic Places Nomination