Historic Highlight: Cathedral Basilica of St. Louis
Posted by Mark Gellman on Sunday, October 18, 2020 at 11:30 PM
By Mark Gellman / October 18, 2020
Comment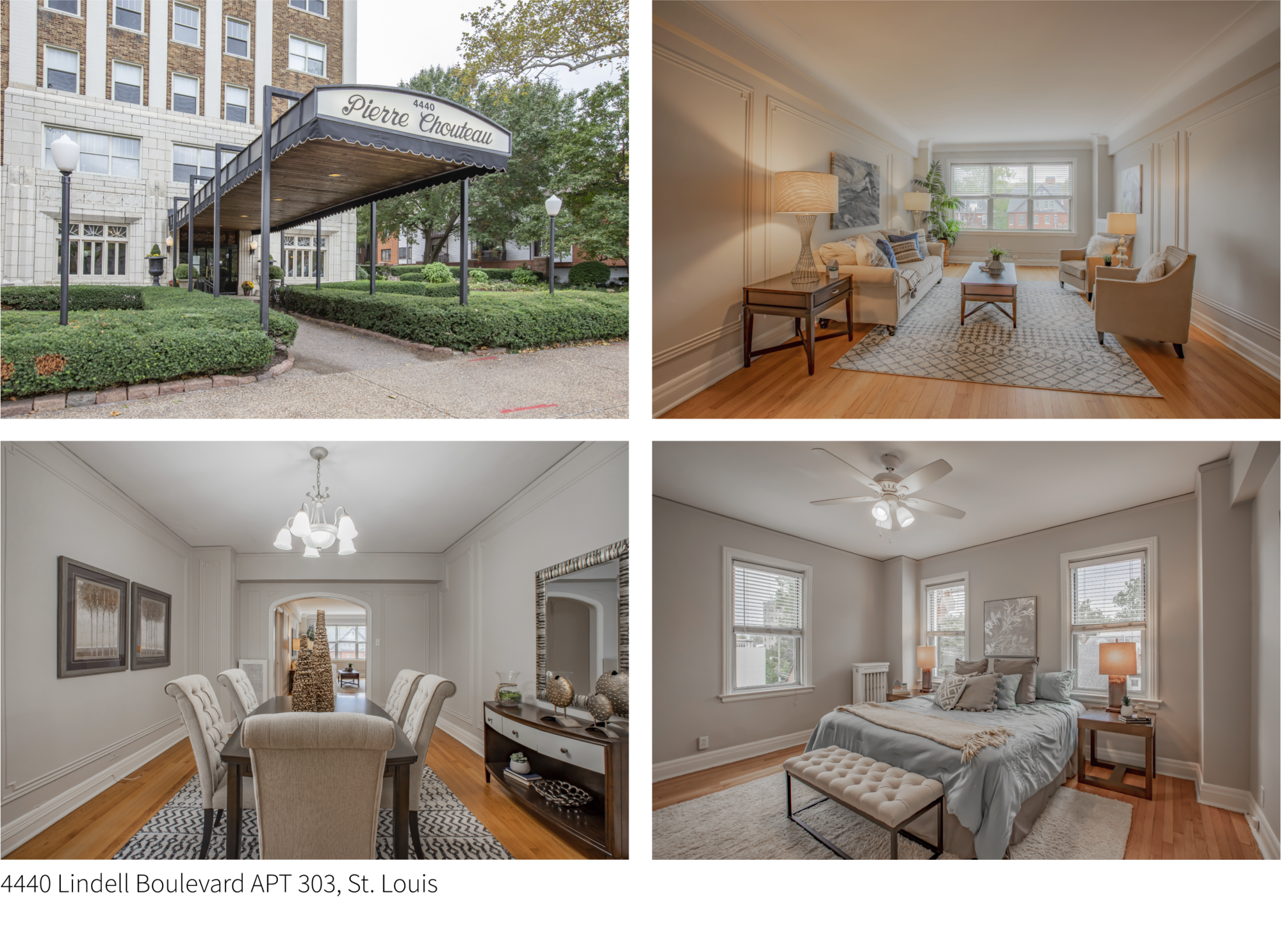 4440 Lindell Boulevard, APT 303 is nestled in the heart of the Central West End. Not only does the beautifully finished condo have easy access to shopping and restaurants, the Pierre Chouteau high-rise also features a stunning lobby with doorman and a rooftop deck. The deck overlooks not just the St. Louis Arch but also the Cathedral Basilica of St. Louis. The basilica is also the dominant view from one of the bedrooms at 4440 Lindell Boulevard APT 303.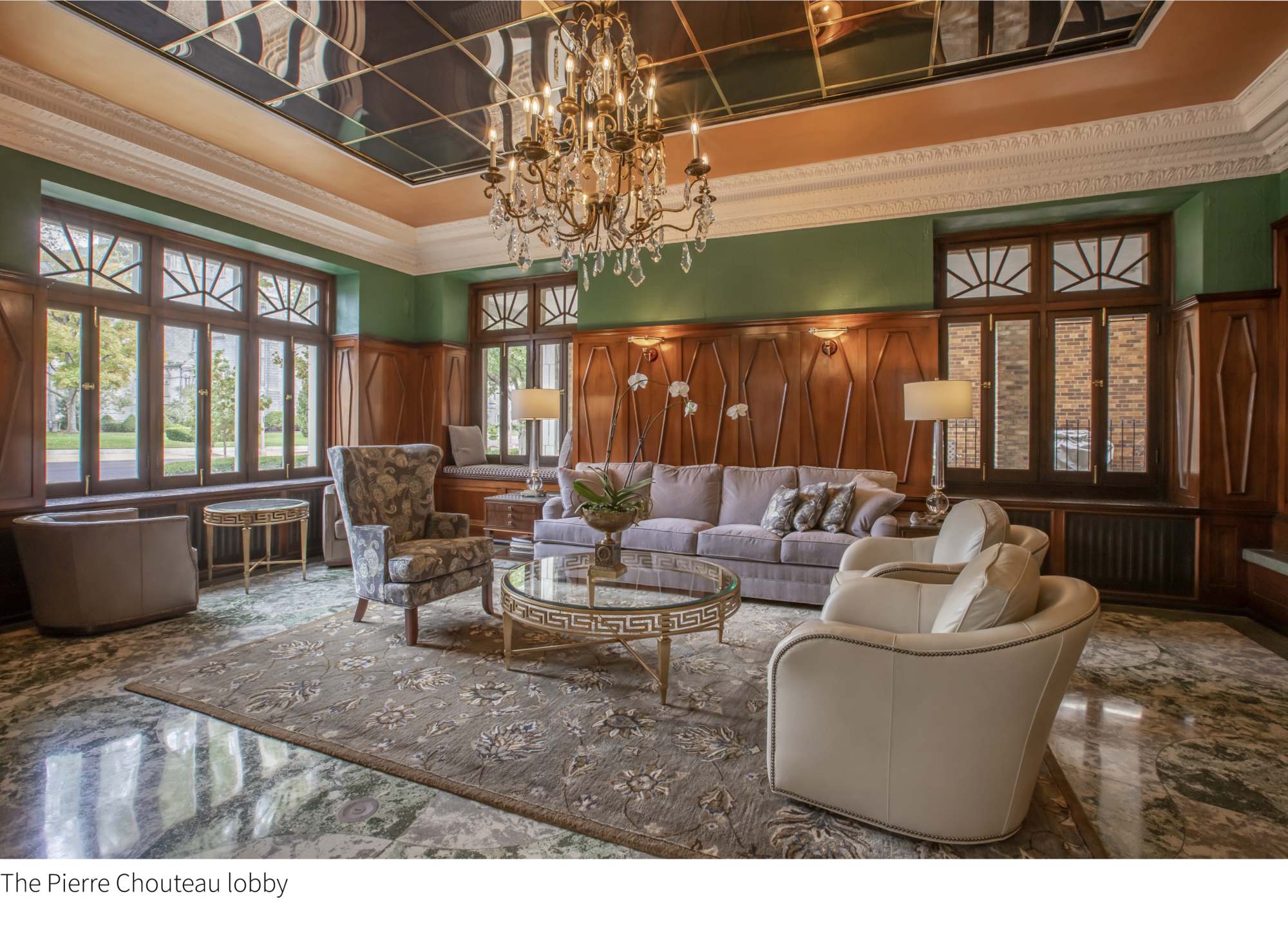 The Cathedral Basilica of St. Louis, also called the St. Louis Cathedral, looks like it was transported from medieval Europe but it was actually constructed in the early 20th century. The project began in 1907, and was designed by George Barnett. His vision was a synthesis of a Romanesque exterior and a Byzantine interior.
However, this monumental superstructure's design is not the only reason the cathedral is awe-inspiring. The cathedral is one of the largest collections of mosaics in the world. These mosaics cover 83,000 square feet and were created by 20 different artists over more than 75 years, from 1912 to 1988. The mosaic installation contains an astounding 41.5 million pieces of glass tessare in over 7,000 colors.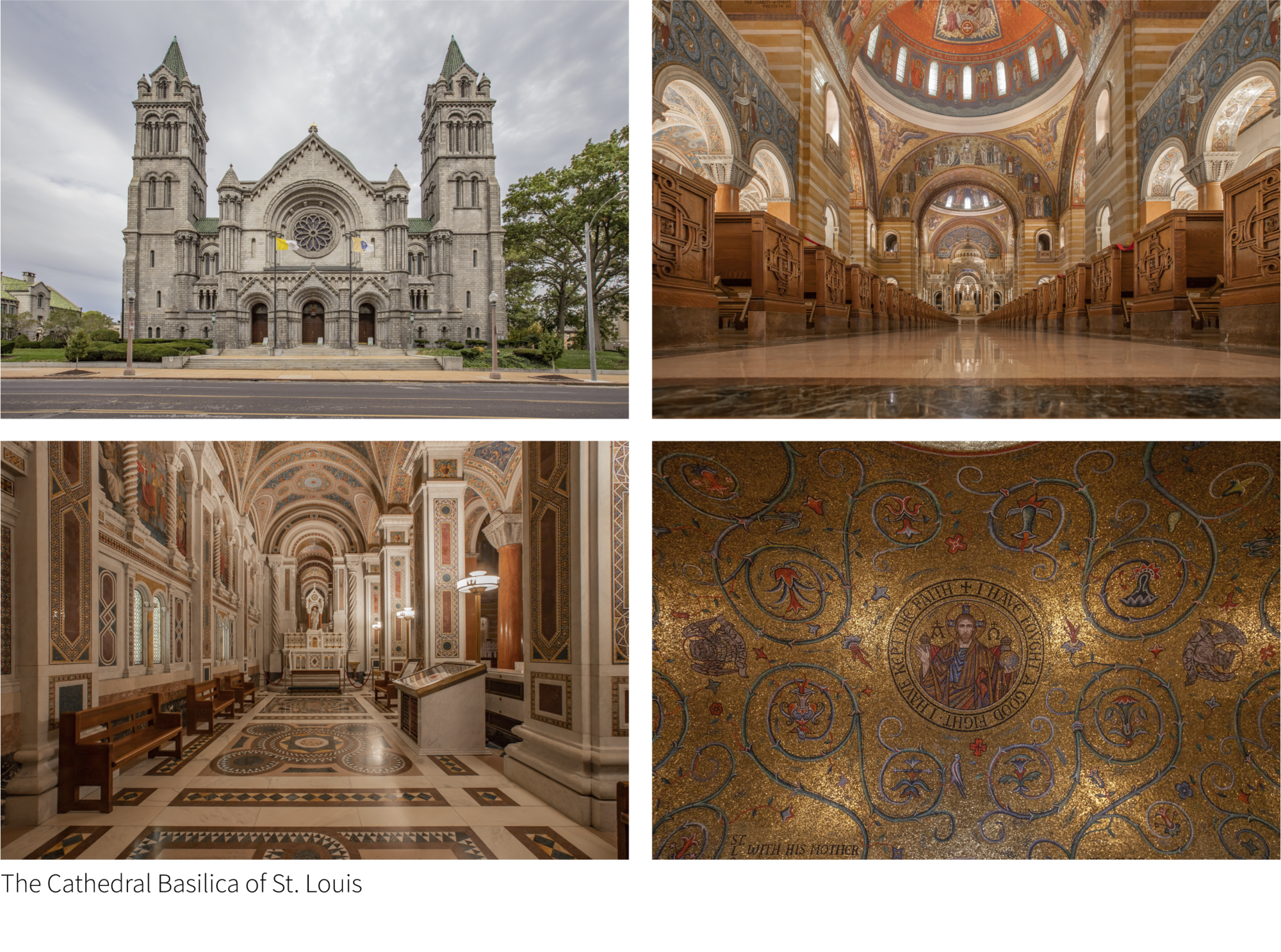 The first Mass was held in 1914, long before the building was actually completed. The building was consecrated in 1926 and over 100,000 people lined Lindell Boulevard to witness the celebration. This amazing artistic feat and the cohesive design of the building itself lead to Pope John Paul II designating the cathedral as a basilica in 1997. He later visited the basilica in 1999.
This amazing superstructure is open to the public every day. Visitors can study the artistry and stories in the mosaics, wander the numerous chapels, visit the Mosaic Museum, and also see 1 of 12 bronze casts of Michelangelo's Pieta, currently on loan at the basilica.