Home Highlight: 27 Ellsworth Lane, Ladue
Posted by Mark Gellman on Tuesday, February 9, 2021 at 5:30 AM
By Mark Gellman / February 9, 2021
Comment
27 Ellsworth Lane sits on a small hill overlooking a quiet, tree-lined street in the heart of Ladue. The home was constructed in 1940 in a picturesque neighborhood off of McKnight Road, and features 4 bedrooms (including a main level master bedroom), 4 bathrooms, and nearly 3,700 square feet of living space on more than half an acre.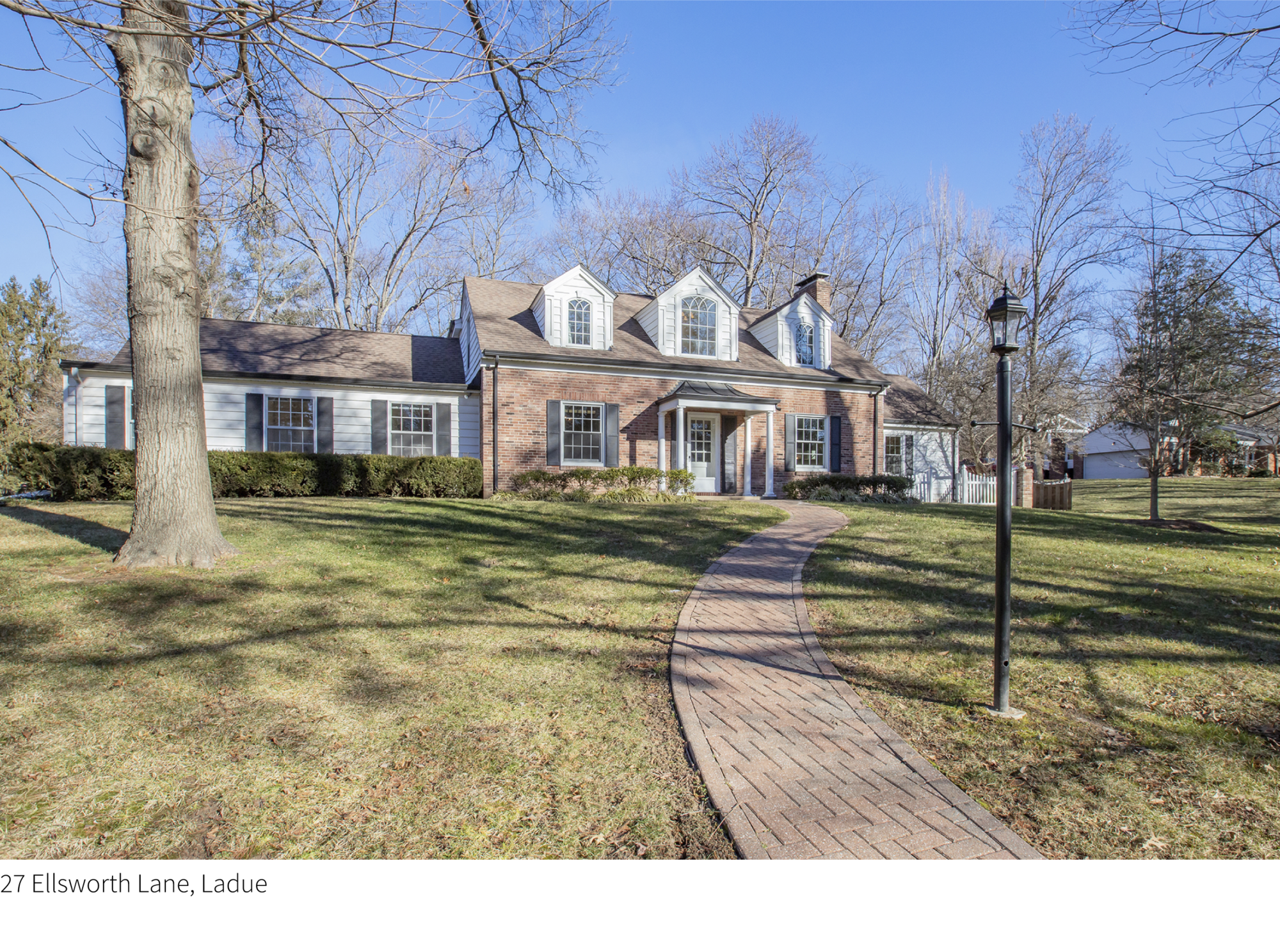 As soon as you walk in, the attention to detail and craftsmanship in the home are evident. For example, in the foyer the original hardwood flooring has a stained Greek key motif border, scribed millwork detailing on the stairs, and a faux stone painted pattern on the walls. The original hardwood continues throughout the house and other notable features include a custom kitchen with scrolled arches and an attached breakfast room, handcrafted corner cabinets in the family room with a french door to the sunroom, and an upholstered bedroom upstairs. The house also has a record 9 walk-in closets!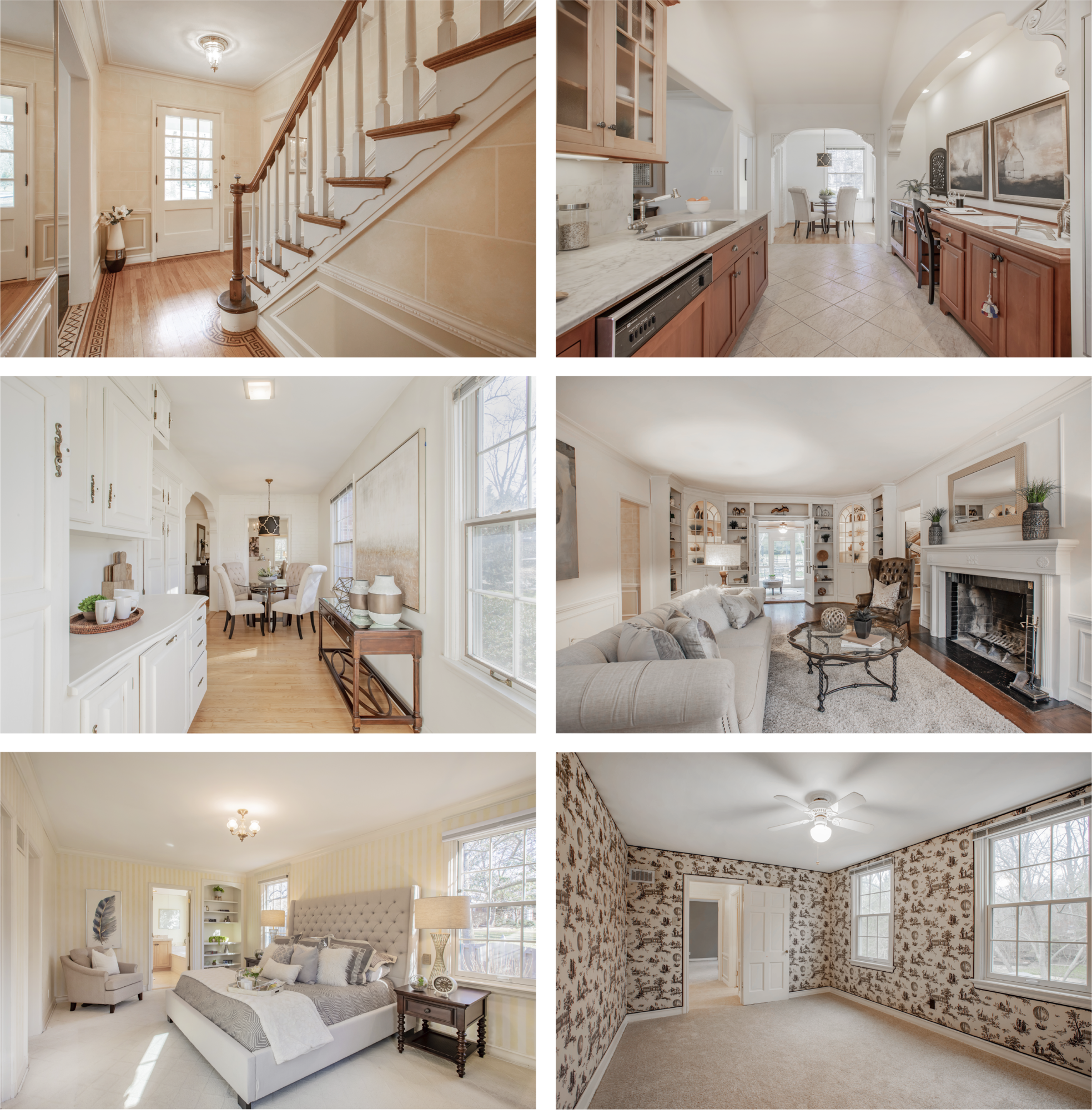 27 Ellsworth Lane is almost as old as the City of Ladue itself. Ladue officially became a city in 1936, when the villages of McKnight, LaDue, and Deer Creek were combined. 27 Ellsworth is located in what was the Village of McKnight, an area rich with historic structures home to many of the pioneers and incorporators of the City of Ladue.
As seen in the aerial images of 27 Ellsworth, the house and neighborhood have not changed much since it was constructed. The earliest aerial showing the house is 1955, and at that time, the three main sections of the house were already constructed.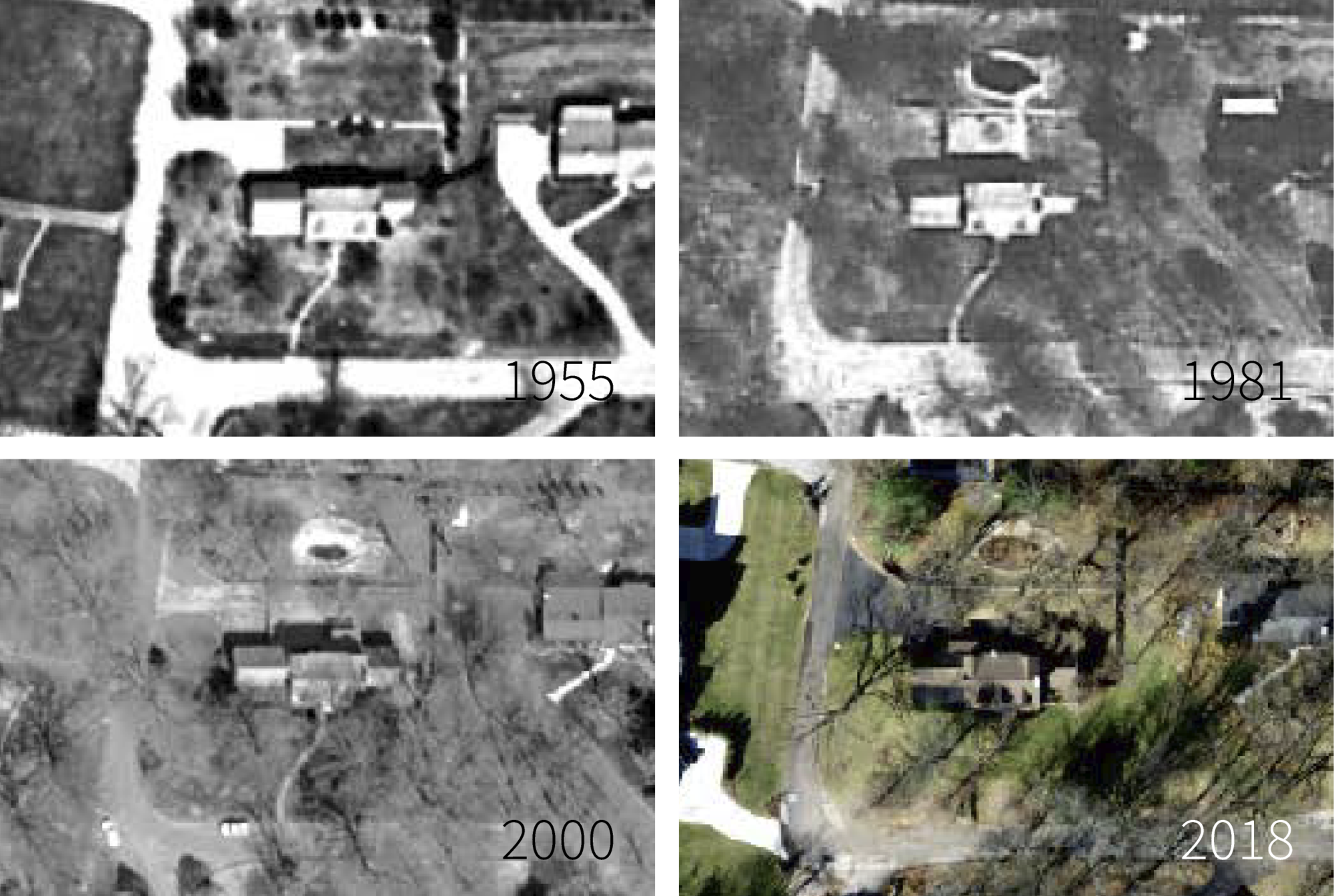 The core of the house contains the foyer, living room, family room, and dining room on the main level with three bedrooms on the second level. The west wing contains the garage, kitchen, breakfast room, and laundry room. The east wing has the master suite with two walk-in closets, and master bathroom. Other original features from the early years of the house include the serpentine path to the front door and the distinctive split backyard. The pool was added sometime between 1955 and 1970.
If you're looking for a quintessential Ladue residence--luxurious yet cozy, historic yet modernized--then this might be the home for you! To learn more about this stunning property, visit www.27Ellsworth.com
To explore aerial photography around St. Louis, visit https://data.stlouisco.com/app/historic-aerials
Take a virtual walk through 27 Ellsworth Lane.