How to Choose a Pest Control Company
Posted by Mark Gellman on Wednesday, November 17, 2021 at 8:25 AM
By Mark Gellman / November 17, 2021
Comment
Once you have decided you have a pest problem and need help, you want to be sure the company you choose is licensed and has safe and effective treatments, so pests don't come back. Besides looking at their costs, which often varies depending on the size of the job, it's important to also consider several other factors. Here is a checklist to assist with your search.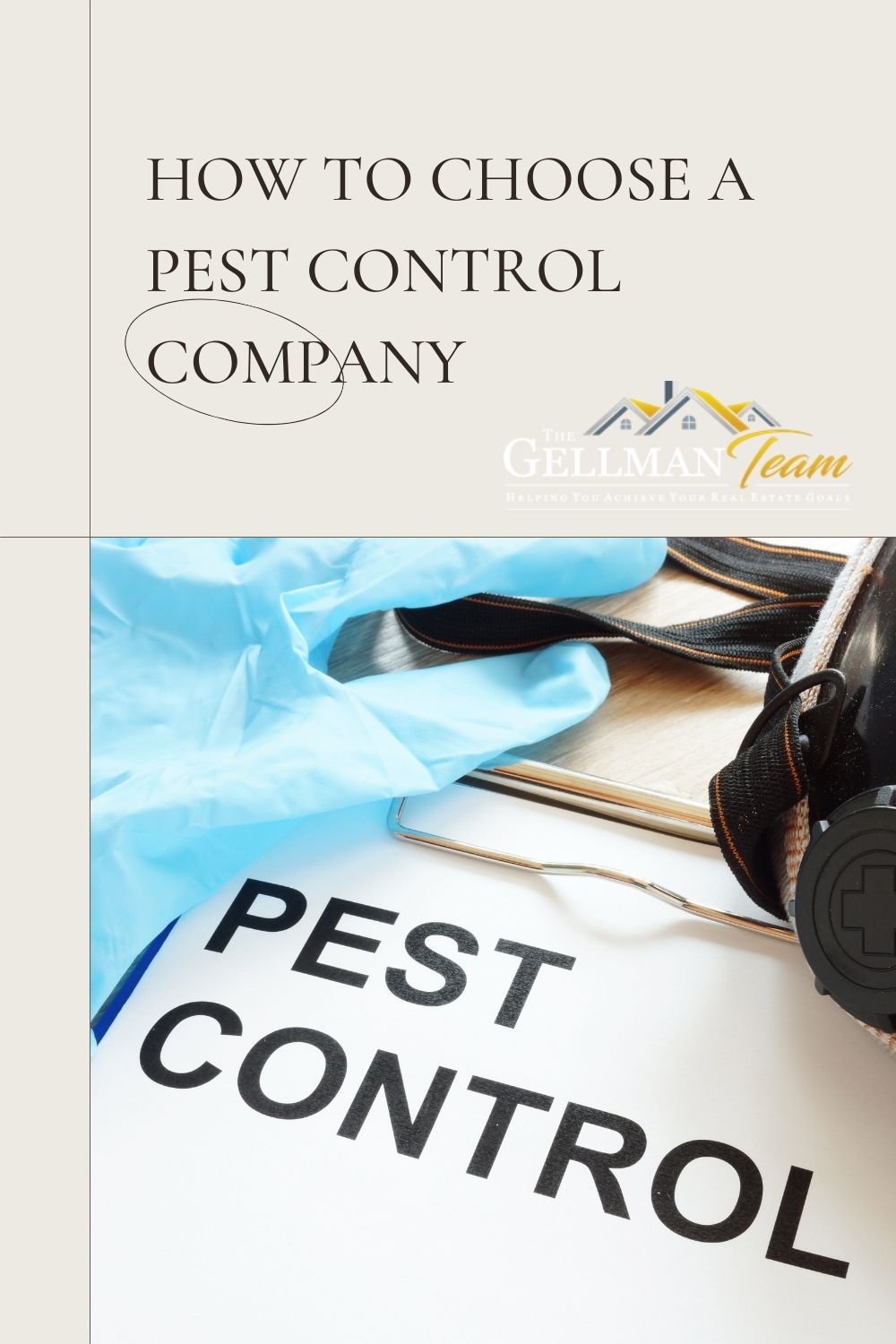 Timely Response
After an initial job analysis has been done, companies often create a treatment schedule once or twice a month. However, if you have frequent visits from ants, spiders, mice, or other pests, you don't want to wait another week or month for a scheduled treatment date. Finding a company that will respond in a timely manner when you rediscover these pests is important. Read their reviews, ask for detailed descriptions of their policies on response time outside of scheduled treatments. This is of utmost importance. Pests don't only come on a schedule.
Safety and Effectiveness of Treatments
Everyone wants pests gone but at what cost? Breathing in toxic chemicals isn't something you want to trade for effectiveness, especially if you have a family or pets to consider. Likewise, environmentally friendly options also need to be effective. Finding the balance of safety and effectiveness is a key to successful long-term pest control. If you're looking for a referral, asking friends, coworkers, and neighbors what companies they use and whether they are pleased with the services will certainly cut down on some leg work. Along with effectiveness, you will also want to find out if the company guarantees its work. You certainly won't be happy having to pay for a service contract that isn't getting the job done.
Free Estimates
It is important to get estimates from several prospective companies. Most will provide free estimates. This is also a great time to ask for a copy of the company's pest control license, and copies of labels for pesticides used and the rate at which those pesticides should be applied. Even if these products are used outside, your children and pets may be playing and walking in application areas.
Be Aware
It should be a red flag if a company is selling a package with unrelated services such a tree trimming or home repair. Pest control is a professional service that is highly specialized. Offering other services can indicate that pest control is not the area of specialty and can signal a lack of certified, licensed technicians or a certified applicator.
This checklist will get you started but before rushing into service, be sure to do your homework. It will save you time and money in the long run.
Planning on selling your home? A pre-inspection is a great way to get ahead of the game and be ready for buyers. For more information on selling your St. Louis home, especially in the Chesterfield real estate market or homes in Clayton Missouri, contact us at any time.
Start here if you plan on selling