Lafayette Square and The Painted Ladies
Posted by Mark Gellman on Wednesday, August 23, 2023 at 2:15 PM
By Mark Gellman / August 23, 2023
Comment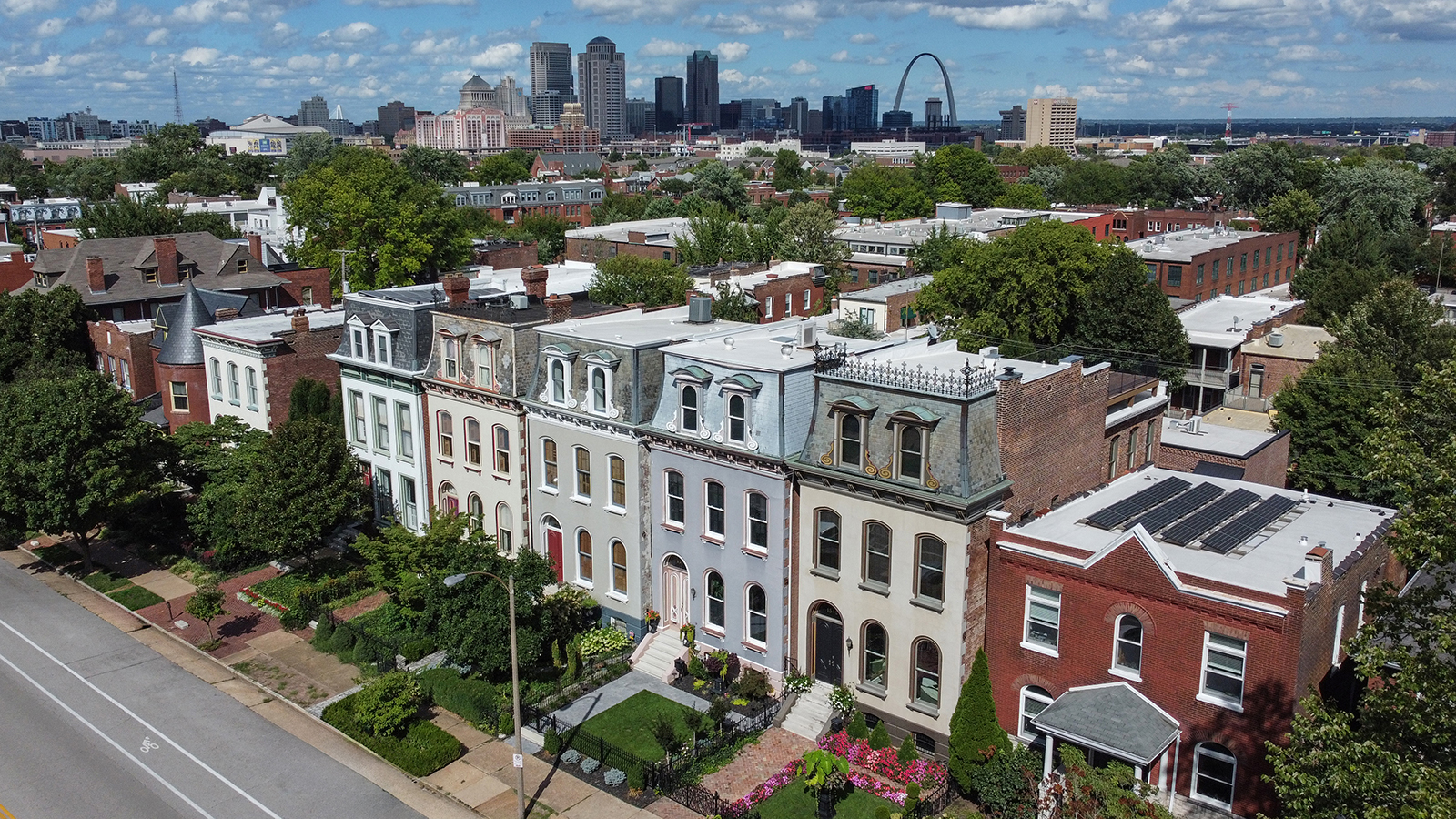 Canary, carmine, coral - periwinkle, sage, and even fuchsia are some of the splendid colors that adorn the Painted Lady homes of Lafayette Square in St. Louis. Most folks across the nation are familiar with the iconic Painted Ladies of San Francisco as they are regularly displayed within television and movies. The nickname for these homes was authored by Elizabeth Pomada and Michael Larsen in their book "Painted Ladies: San Francisco's Resplendent Victorians", published in 1978. They created the term because the homes' brilliant colors reminded them of the make-up women wore on their face.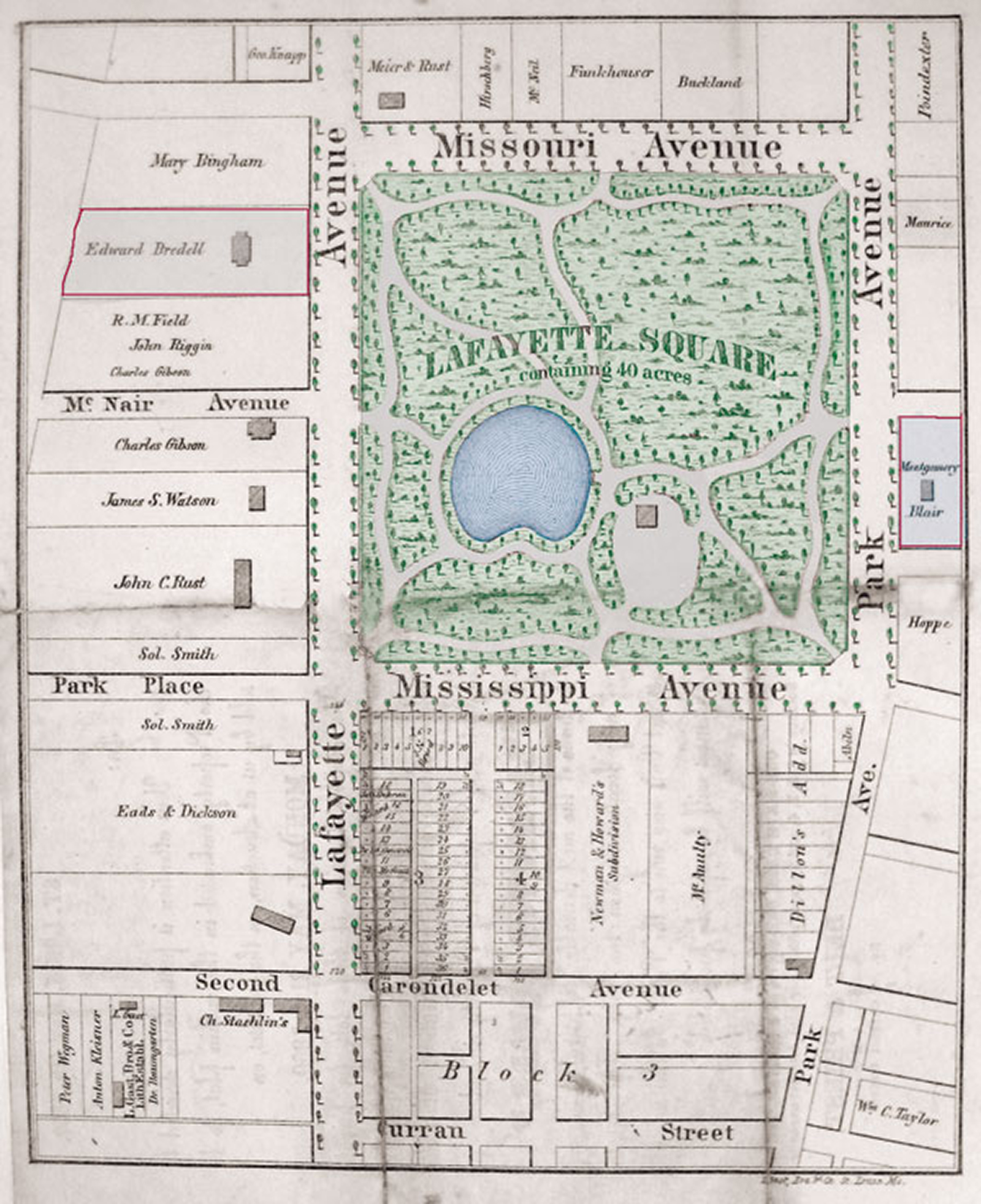 Our painted ladies of Lafayette Square have their own history. In 1836 the area to become known as Lafayette Square started out as the first designated park west of the Mississippi River. Maximallian Ker, a landscape designer, who also designed much of Forest Park shaped the beautiful area. Lafayette Square had one of the country's first organized baseball teams although dispersed by the Civil War. By the 1850's prestigious Victorian homes were being built by wealthy St. Louisans who worked together with the city to invest in the park and to build-up this fashionable area. Montgomery Blair, who was the mayor of St. Louis City for a time and and also argued on behalf of Dred Scott in the famous Dred Scott Case, had built five homes in Lafayette Square. His architect, George I. Barnet, was known as "The Dean of Saint Louis Architecture".
However, between westward expansion and The Great Cyclone of 1896 Lafayette began its spiral downward but still managed to win the World's Fair award for Best Landscaping during 1904. During the race for modernity Lafayette Square escaped the demolition much of historic St. Louis architecture didn't. However, changes still didn't come for a long time. In 1955 the owner of 21 Benton Place, John Albury Bryan, an architect and chair of St. Louis Historical Buildings Committee published an article titled "A Plea for the Restoration in Lafayette Square". His most poignant comment being, "Not all of us want to live in superblock apartments behind expressionless glass walls, surrounded by a continuous flow of trucks and automobiles."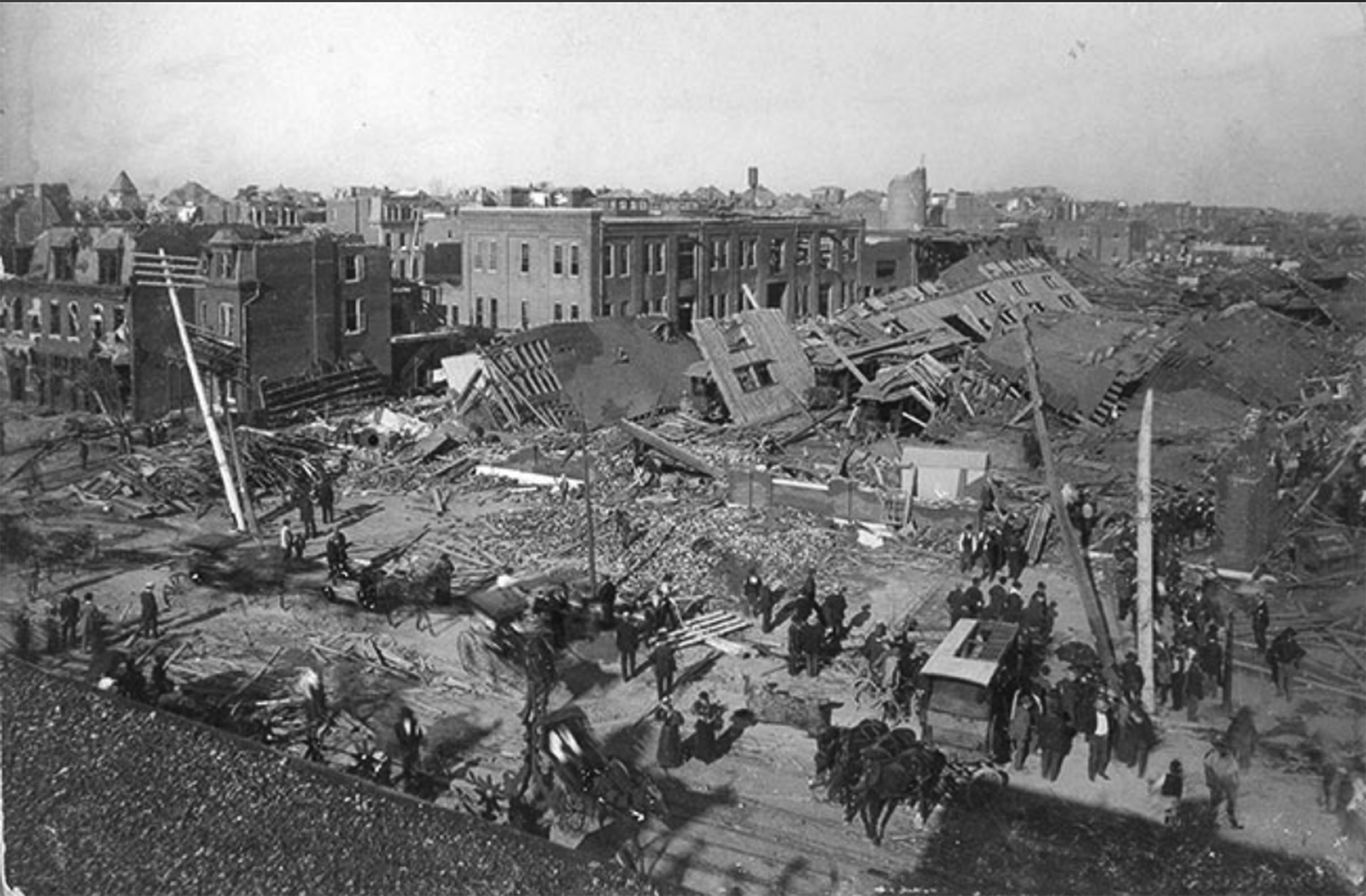 It's no surprise that the sixties brought in a new era of thinking. While the Colorist Movement fueled the repainting of homes that were painted gray during World War II in San Francisco, here in St. Louis, flying on the coattails of John Albury Bryan, The Lafayette Square Restoration Committee was created. Formed in 1969 by a group of young people with historically and aesthetically minded ideals this committee is still active today. In 1974 the Lafayette Square Park Neighborhood Association was created; it is also still active to this day. It's through the vision and persistence of the people that comprise these groups that the neighborhood is a place of significance. It was even graced with the title of one of America's "Prettiest Painted Places" in 2012 by the Paint Quality Institute. Children from some local schools take field trips to the square for their art projects, and why not with so much to learn about architecture (geometry), color, and history.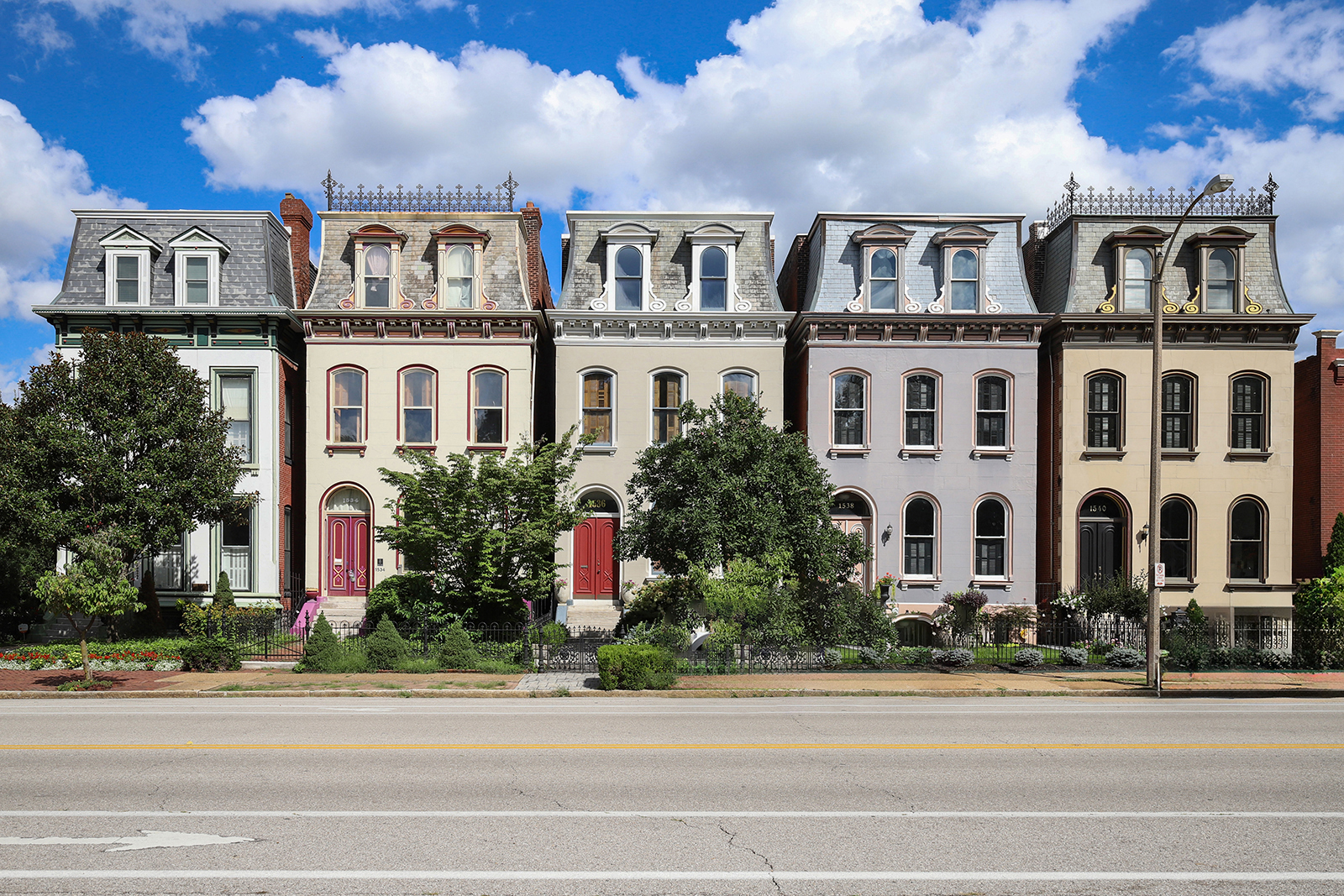 Painted Ladies must always look their best so this neighborhood is under constant construction preserving the older homes and building new homes that honor the historic styles. Inspired and motivated individuals are out there protecting history like Kaleb Higgins. He is not renovating but restoring the Charles S. Brown home. His journey "The Second Empire Strikes Back" is available to experience through YouTube and social media. It is content worthy of HGTV. (Second Empire is an architectural style from 1865-1900) Higgins states the Charles S. Brown was the owner of the Hall and Brown Wood-Working Machine Company and that he was a man who was obsessed with making the best machines to make the best wood work.
The Lafayette Reserve is a new development of 14 homes. Their colorful facades blend with the neighborhood and respect it's history. These homes offer an option for those who can not spend years meticulously renovating and may want more modern interiors
All manner of cafe's, breweries, restaurants, and shops exist here. Square One Brewery has been serving up delicious drinks and food since 2006 and is operated out of a renovated building that has its own beautiful and interesting history. 1727 Park Ave opened as a tavern in 1883, later owned as a dance hall and tavern by Anheserbusch, then a restaurant owned by Bob Cassilley, one of the creators of City Museum. Steve Neukomm did have another restaurant here first before Square One. After a horrible fire in 2004 Steve renovated the building to create what is seen today for Square One.
Locals can come and enjoy summer concerts in the park just as some of the very first aristocrats of St. Louis did. If you like a closer view attend a Garden Tour and Antique Fair or the Holiday House Tour and Holiday Market. Finally if you really want to indulge, have a night out at the Halloween Masquerade. Those who appreciate the brilliance of color, soaring ceilings, and the craftsmanship of architecture will find all they desire in the company of the Painted Ladies of Lafayette Square.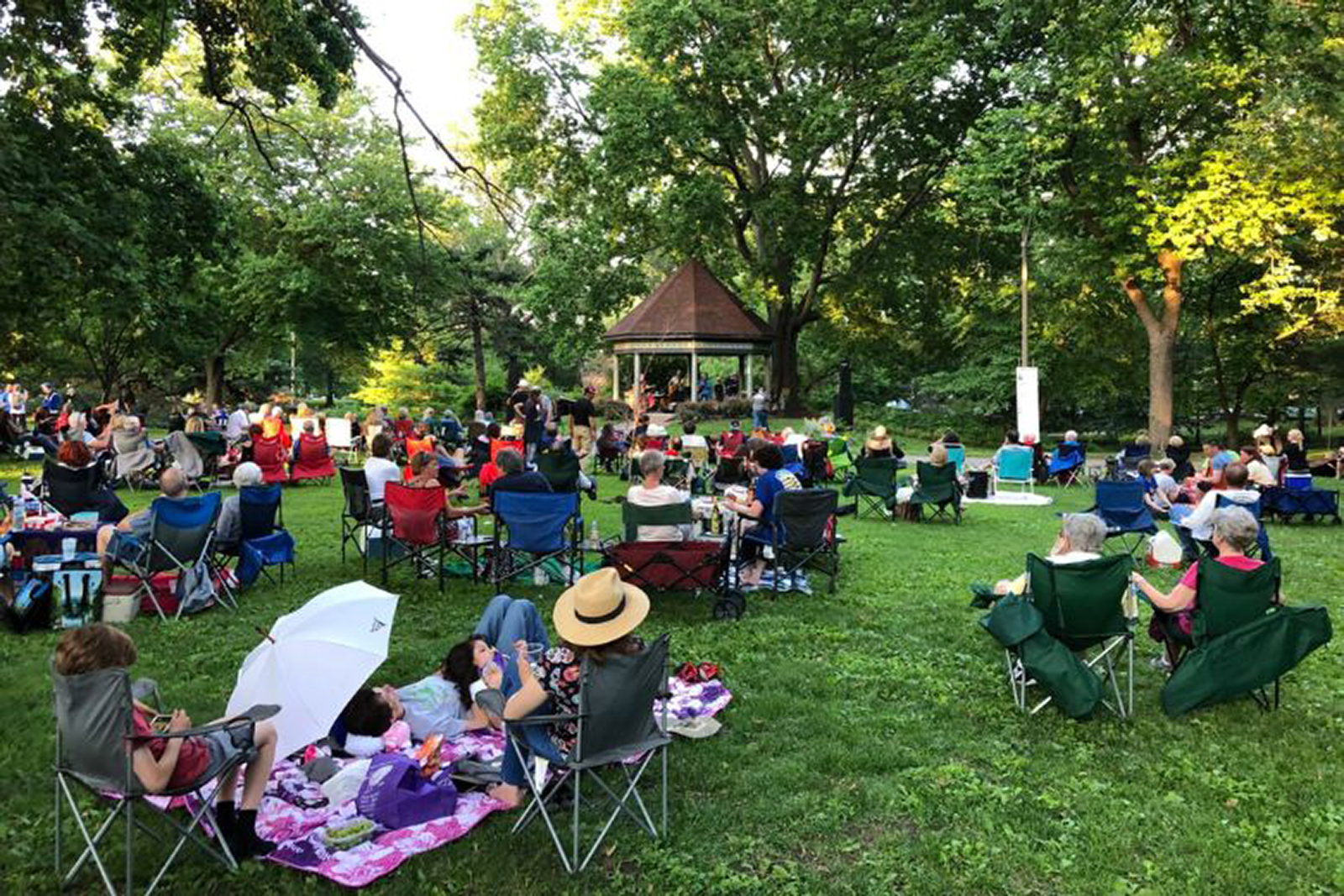 Photos Courtesy of:
Explore St. Louis
Lafayette Park Conservancy
St. Louis Public Library