Missouri Botanical Garden
Posted by Mark Gellman on Tuesday, May 23, 2023 at 2:10 PM
By Mark Gellman / May 23, 2023
Comment
Nestled in the heart of St. Louis, the Missouri Botanical Garden stands as a testament to the splendor and diversity of the natural world. Spanning 79 acres, this verdant oasis is a sanctuary for plant enthusiasts, families seeking a serene escape, and anyone seeking respite from the bustling city life.
Established in 1859, the Missouri Botanical Garden is one of the oldest botanical institutions in the United States. Henry Shaw, an Englishman businessman, opened up his large estate for public enjoyment in the 1800s. This same parcel became the formalized Missouri Botanical Garden years later. Over time, the institution has evolved into a world-renowned center for education, conservation, and horticultural research. The garden is located in the charming Shaw Neighborhood and is a designated National Historic Landmark.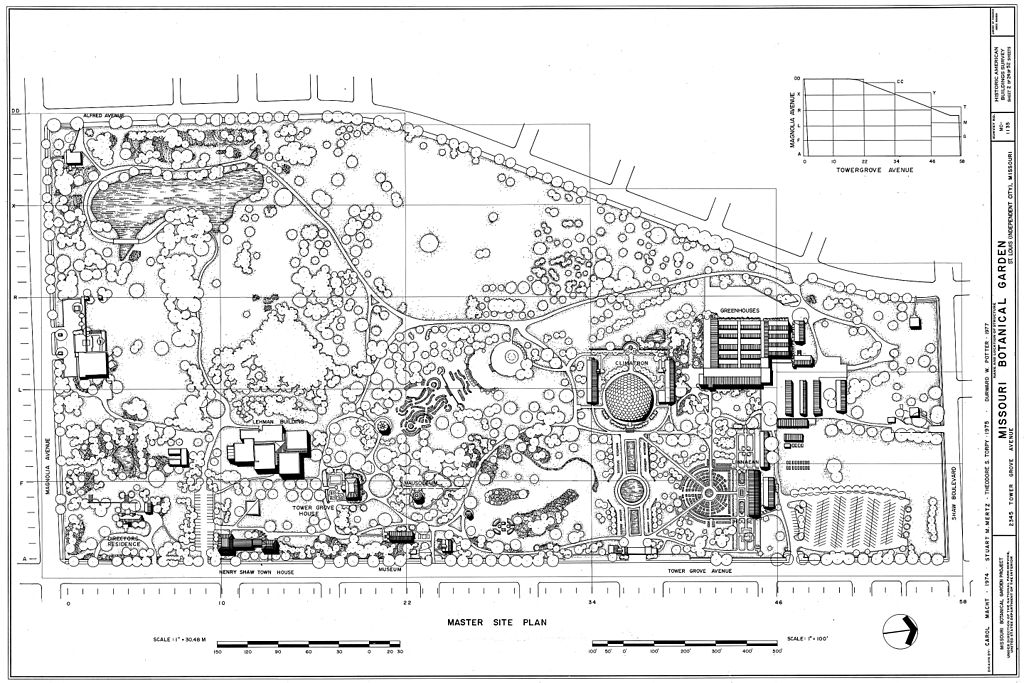 Upon entering the Missouri Botanical Garden, visitors are greeted with a diverse array of meticulously curated gardens and landscapes. Here are just a few highlights:
Climatron:
One of the most iconic structures in the garden is the Climatron, a geodesic dome that houses a tropical rainforest ecosystem. As you step inside, you'll be immersed in a lush paradise, complete with towering palm trees, exotic flowers, and a tranquil waterfall. The Climatron is a truly captivating experience that transports visitors to distant tropical destinations.
Japanese Garden:
Designed to evoke a sense of serenity and harmony, the Japanese Garden is a peaceful retreat. Carefully manicured landscapes, authentic Japanese architecture, koi ponds, and a traditional tea house create a tranquil atmosphere where visitors can contemplate the beauty of nature.
English Woodland Garden:
For those seeking a more enchanting and whimsical experience, the English Woodland Garden is a must-visit. With its winding paths, vibrant displays of wildflowers, and a variety of woodland plants from all around the world, this garden showcases the unique layering that its English counterparts have.
Victorian District:
Step back in time as you stroll through the Victorian District, a meticulously restored 19th-century garden. Adorned with colorful annuals, fragrant roses, and elegant fountains, this garden pays homage to the rich horticultural traditions of the Victorian era.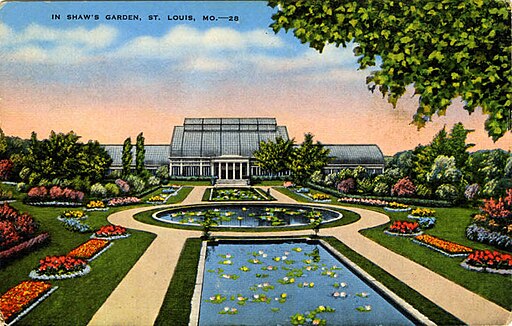 The Missouri Botanical Garden offers more than just beautiful gardens. It is also home to the Sachs Museum, where visitors can explore fascinating exhibits on plants, flowers, and the history of botanical exploration. The Doris I. Schnuck Children's Garden provides an interactive and educational experience for younger visitors, with hands-on activities and a chance to connect with nature.

The Missouri Botanical Garden is committed to providing educational programs for all ages. It offers a wide range of classes, workshops, and lectures on topics such as gardening, horticulture, and conservation. From guided tours to gardening demonstrations, there are numerous opportunities for visitors to deepen their knowledge and appreciation for the natural world.
Additionally, the garden hosts a variety of events throughout the year, including plant shows, art exhibits, and seasonal festivals. The "Garden Glow" event during the holiday season, featuring vibrant light displays, has become a beloved tradition for both locals and tourists.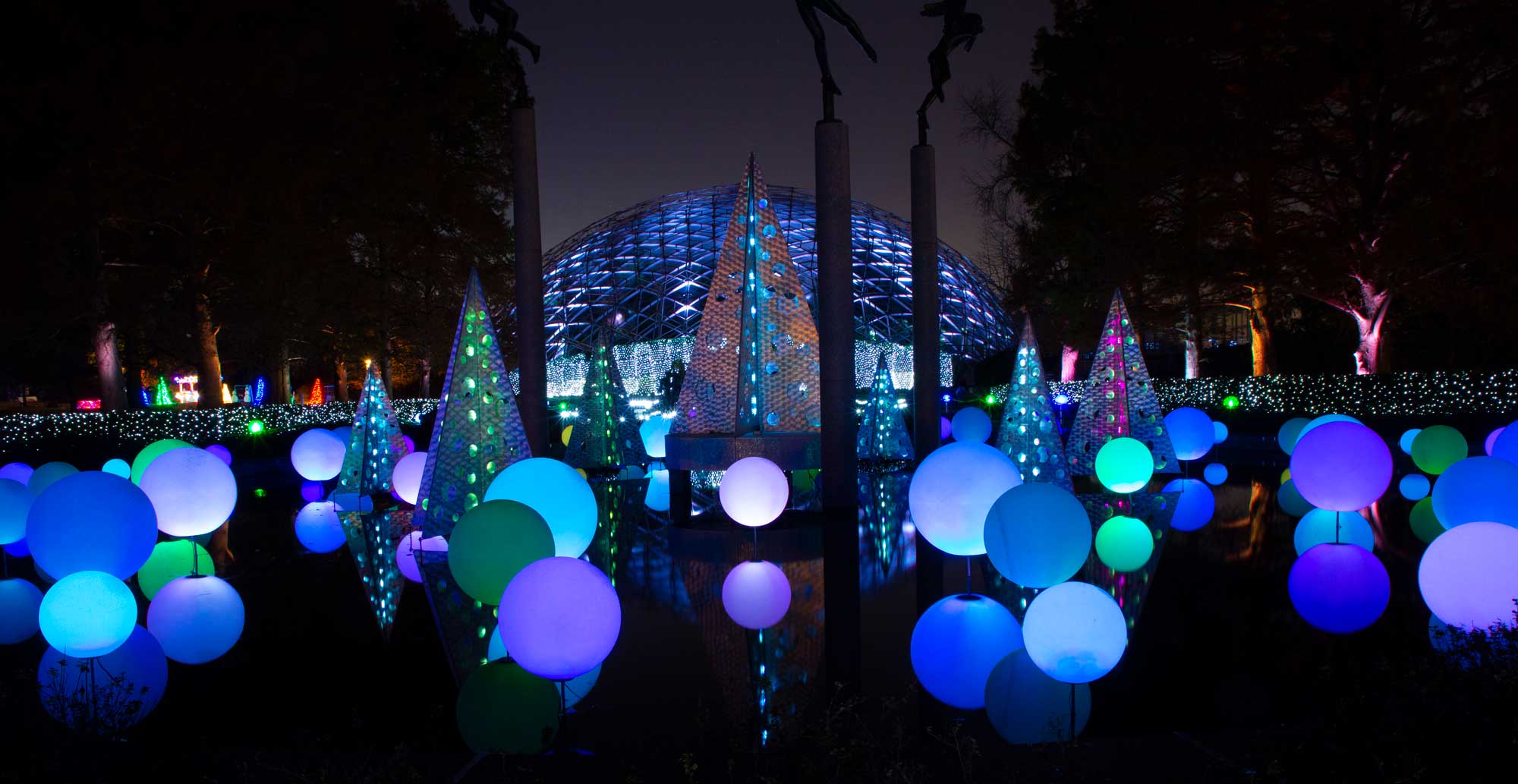 The Missouri Botanical Garden is not only a place of beauty and serenity but also a champion for the preservation of our planet's biodiversity. The garden actively participates in conservation efforts and plant research, collaborating with organizations worldwide to protect endangered species and promote sustainable practices.
The Missouri Botanical Garden is a true gem that beckons visitors from all around.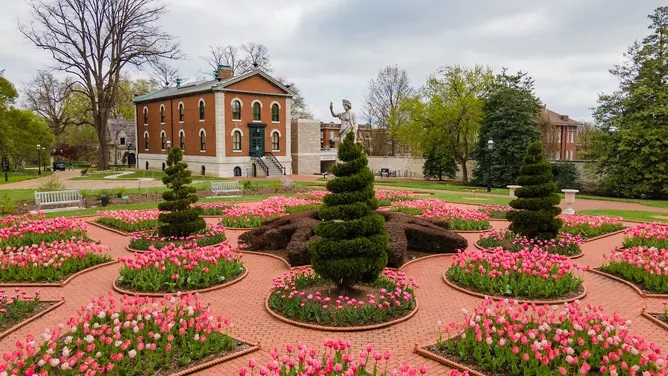 Contemporary Images Courtesy of the Missouri Botanical Garden
Historic Images Courtesy of the Library of Congress