Neighborhood Feature: Lindenwood Park
Posted by Mark Gellman on Thursday, November 19, 2020 at 2:11 AM
By Mark Gellman / November 19, 2020
Comment
Lindenwood Park is a St. Louis neighborhood located on the southwestern edge of the City, bound by the River Des Peres, Interstate 44, Arsenal Street, Hampton Avenue, and Historic Route 66 / Highway 366. The neighborhood shares its name with the public park at the center of the neighborhood.
The area used to be part of Spanish colonial land from 1798, which was subdivided in 1850. Urbanization of the area didn't begin until the 1880s and development spread along Fyler Avenue. The area was mostly developed by 1950, with the most recent development in 1963 at Lindenwood Heights.
The majority of the neighborhood is predominantly single-family homes, with streets largely consistently developed as either wood frame (earlier developments) or brick (later developments). Styles range broadly, but largely include 19th century "urban farmhouses," 1920s bungalows, 1950s show homes, and some art deco apartment buildings.
The public park, also called Lindenwood Park, had its beginnings in the 1940s. Before this, the land consisted of sinkholes and kids' club houses. The land was slated to become 4-family housing units. After a lawsuit between Darst Realty and the Lindenwood Improvement Association, a deal was struck in 1946 that allowed for the construction of the units elsewhere in the neighborhood and the donation of the 12-acre parcel of land to the City of St. Louis. The land sat untouched until 1955 when a bond issue provided enough funds for the City to develop the park.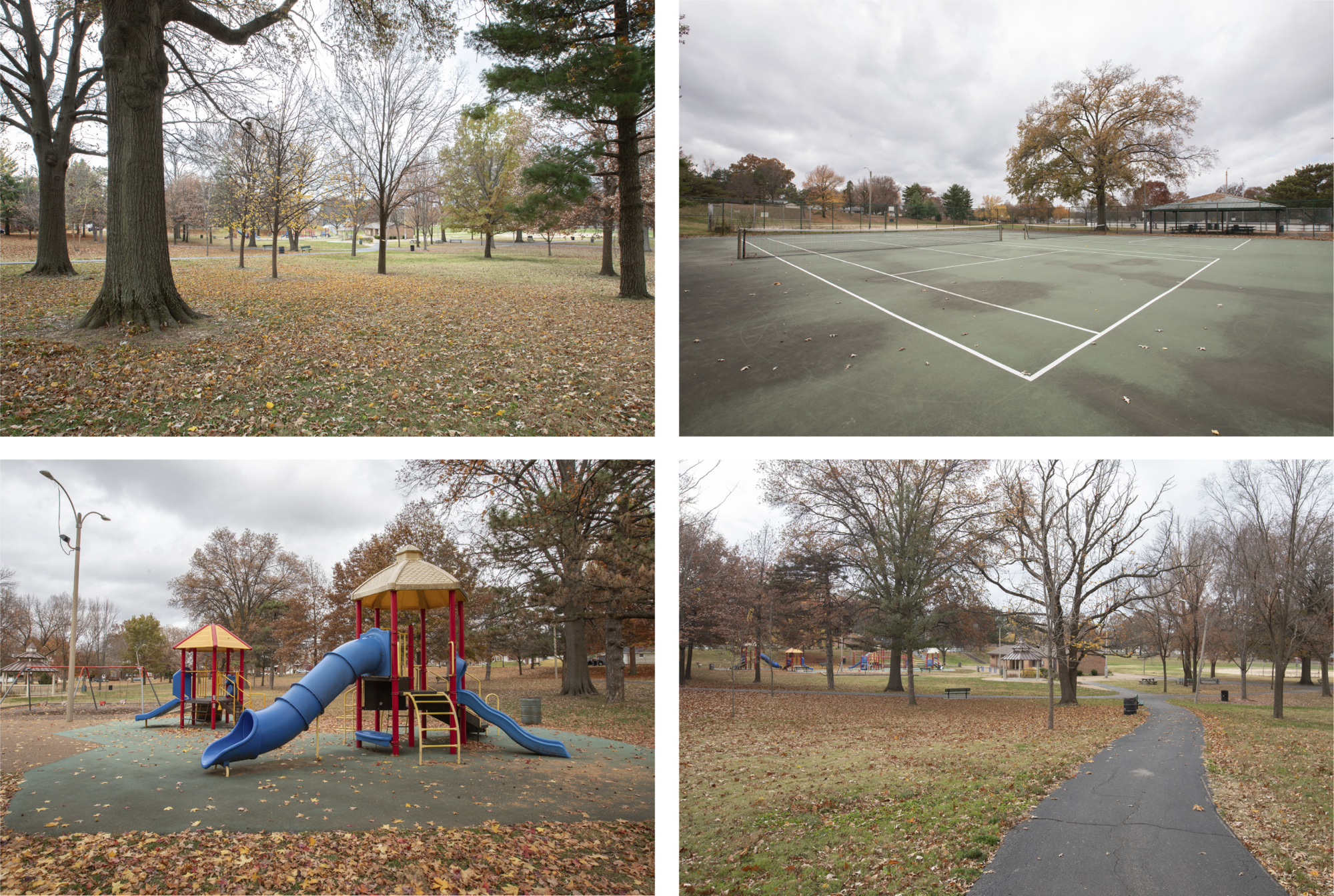 Today, Lindenwood Park provides a soccer field, baseball fields, tennis courts, picnic pavilion, playgrounds, ice skating rink, and walking trails for the larger Lindenwood Park neighborhood.
Our Listing in Lindenwood Park