Places You Won't Want to Miss in Chesterfield, Missouri
Posted by Mark Gellman on Monday, September 20, 2021 at 9:31 AM
By Mark Gellman / September 20, 2021
Comment
Whether you're new to the area or just traveling through, Chesterfield has some great places to explore.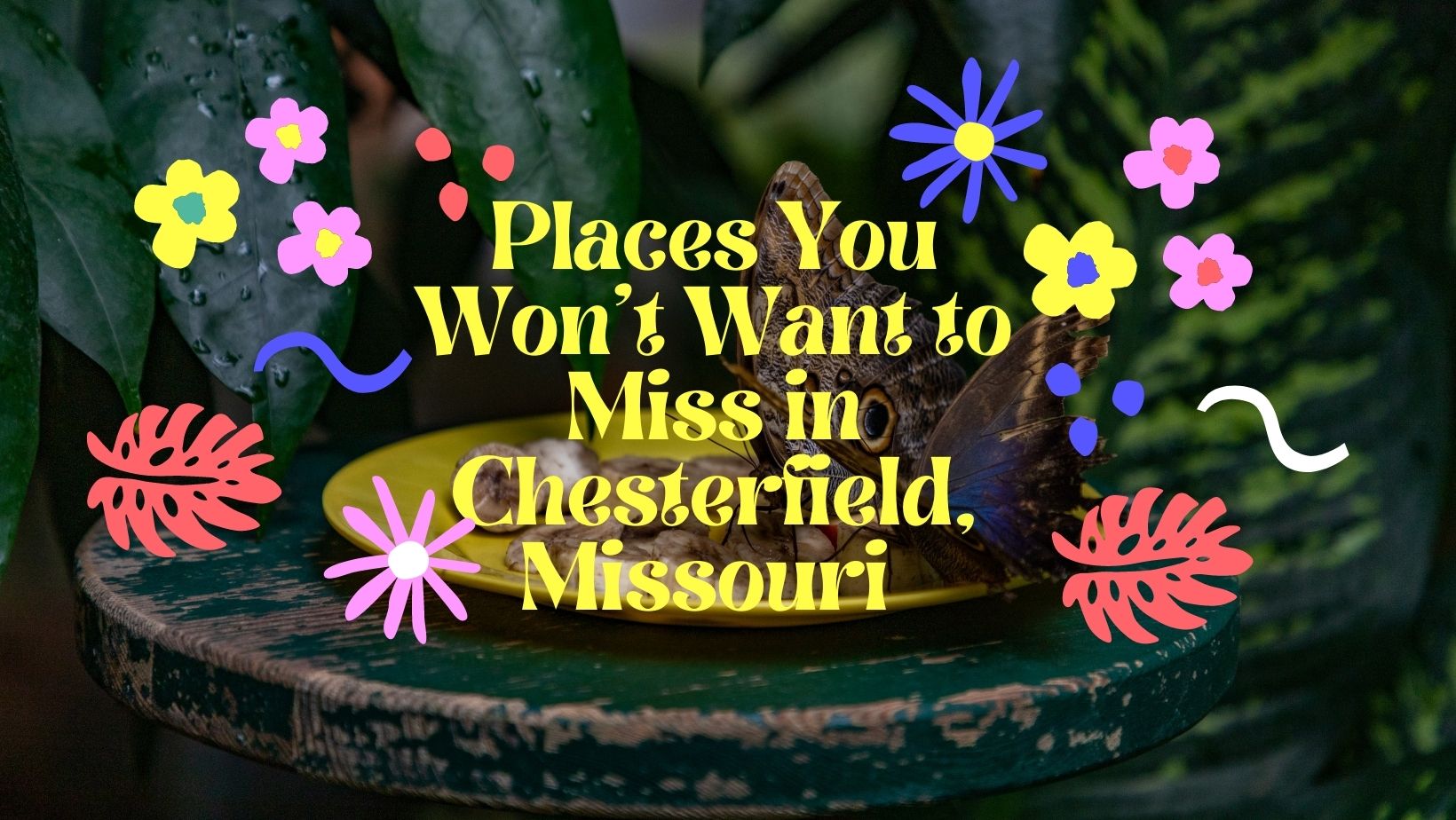 This immaculate indoor and outdoor butterfly garden features an aviary for butterfly watching. There is a lush garden landscape of tropical flowers and waterfalls to explore. To make this outing extra special, you can release your own butterfly into its new habitat. During the summers, there are outdoor concerts to attend. Surrounding the Butterfly House are other fantastic options to add onto your day.
The beautifully restored, historic carousel features hand-carved horses and was once part of an amusement park, which was lost in a fire. After the fire, the carousel was revived and is living on for young and old riders alike. With the inexpensive cost to ride, just a couple of dollars per ticket, this is a perfect addition to the nearby Butterfly House.
Situated in the same area as the Butterfly House and Carousel, is the well-kept Faust Park for walking and playing, as well as viewing the restored Governor's home and historic Bates Homestead. Between the trails, playgrounds and pavilions, there are lots of reasons to add this to your day.
Central Park
Also loved by locals, Chesterfield's Central Park is full of lovely native plants and wildflowers. It is a beautiful place for taking a casual stroll or going power walking. It is enjoyed by avid fishermen and is a peaceful place for any outdoorsmen.
If you're coming between Memorial Day and Labor Day, you can take advantage of the Family Aquatic Center. Featuring thrilling water slides, a relaxing lazy river and a competition pool for diving or swimming, this is a fun summer experience for anyone. Kids can cool off in the AquaPlay Unit, which rains down water and has a smaller waterslide. There are showers, concessions, and a sunny deck to make your stay even more comfortable.
Known as the longest strip mall in the world, Chesterfield Mall attracts shoppers and foodies alike. Including stores like Macy's, Sephora, Williams Sonoma and Jared Jewelers, this mall is big enough to also incorporate indoor pickleball courts. Within a three-mile span, there are over 122 restaurants including Stoney River Steakhouse and Grill, Edgewild Restaurant and Winery, The Cheesecake Factory and Panera. Whatever you're looking for, you can most likely find it at the Chesterfield Mall.
Whether you're local or just passing through, you're sure to find something for the whole family to enjoy in Chesterfield, Missouri!
Browse Chesterfield Neighborhoods