Pros and Cons to Buying a Condo Versus a House
Posted by Mark Gellman on Friday, December 17, 2021 at 2:49 PM
By Mark Gellman / December 17, 2021
Comment
Are you in the market for a new place to live but can't decide between a condo or a single-family house? Both are good investments with the potential to appreciate in value and, if you can afford it, a better choice than renting. There are advantages to both types of housing, but one may be preferable over the other when you consider the following factors.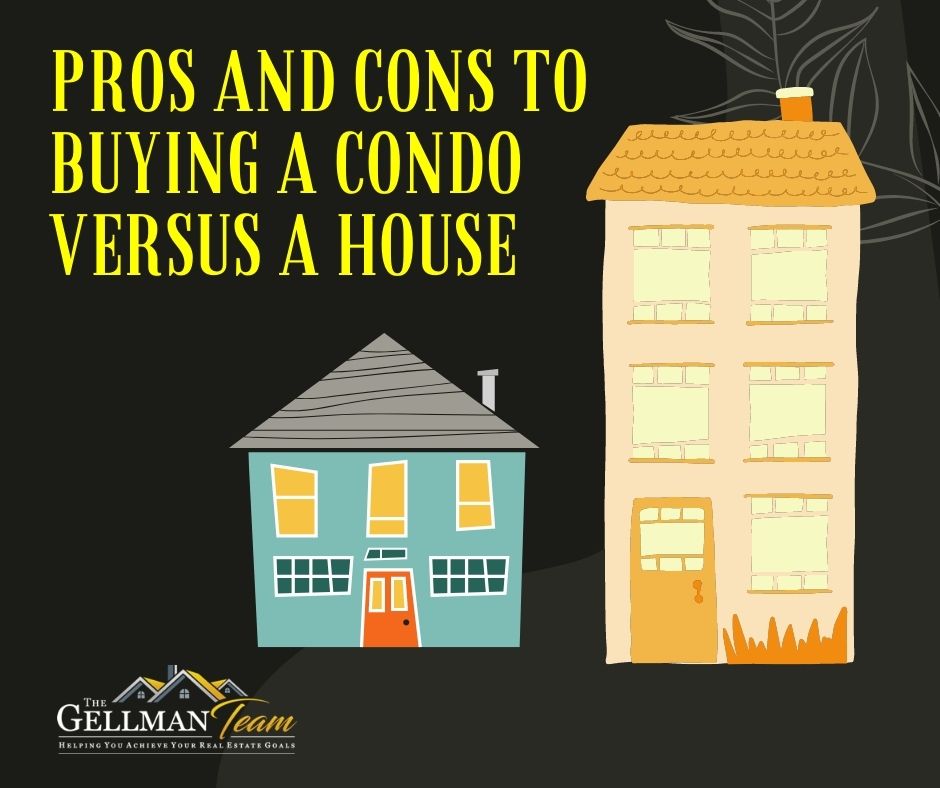 Land?
If owning your own land is a priority, a condominium will not be the right fit for you. If, however, you don't enjoy mowing grass, raking leaves and trimming hedges, then a condo would suit you well. Part of the fees included in condo ownership go toward paying for someone else to keep the building property beautiful.
Amenities?
Other aspects to consider include deciding if you'd rather have access to a condo's pool, exercise facilities, playground, etc. or get a gym membership and walk to the neighborhood park from your house. Or if additional security at a condo building is important to you versus having a home alarm.
Financial?
The financial comparisons between condo and house ownership are important to take into account. One major consideration is determining if you can get a loan. Lenders have requirements that some condo units don't meet. For example, be sure a condo is Federal Housing Association (FHA) approved and there aren't any lawsuits pending against the condo association or the developer.
Related: What is a Warrantable Condo?
Property Values?
If you're not occupying it for a length of time, you can rent your condo, but you must ensure that the association guidelines are enforced and that it doesn't impact other units' property values. Be aware that a condo can be trickier to sell if other units are also for sale in the same building. And, unless otherwise agreed to, the seller is responsible for existing/pending special assessments.
When you own a home, you may or may not belong to a homeowners association with its accompanying fees that help maintain common areas. Buying a condo means automatically becoming a member of the association and paying the monthly dues, as well as the potential special assessment fees that may arise in cases of, for example, large-scale repairs that the building may need that weren't properly budgeted for. Be aware that because condo ownership includes automatic homeowner association membership, you share liability with your HOA, so do careful research of the board and the books. Be on the lookout for poor fund management or frequent lawsuits.
Condominiums generally appreciate at a slower rate than single-family homes and you still pay property taxes (via the monthly fees), but it's interesting to note that if special assessments are levied for maintenance and repairs, they can be deducted on your taxes.
With research and careful planning, finding just the right home—be it a single-family house or condominium—can be a wonderful investment and provide the safety, security and happiness that homeownership brings.
More for Home Buyers:
Can I Qualify for a Home Loan?
How Can You Win as a Buyer in a Seller's Market?
Avoid These Common Buyer Mistakes in St. Louis