Pros and Cons of Buying a Home Next to a School
Posted by Mark Gellman on Tuesday, May 17, 2022 at 2:21 PM
By Mark Gellman / May 17, 2022
Comment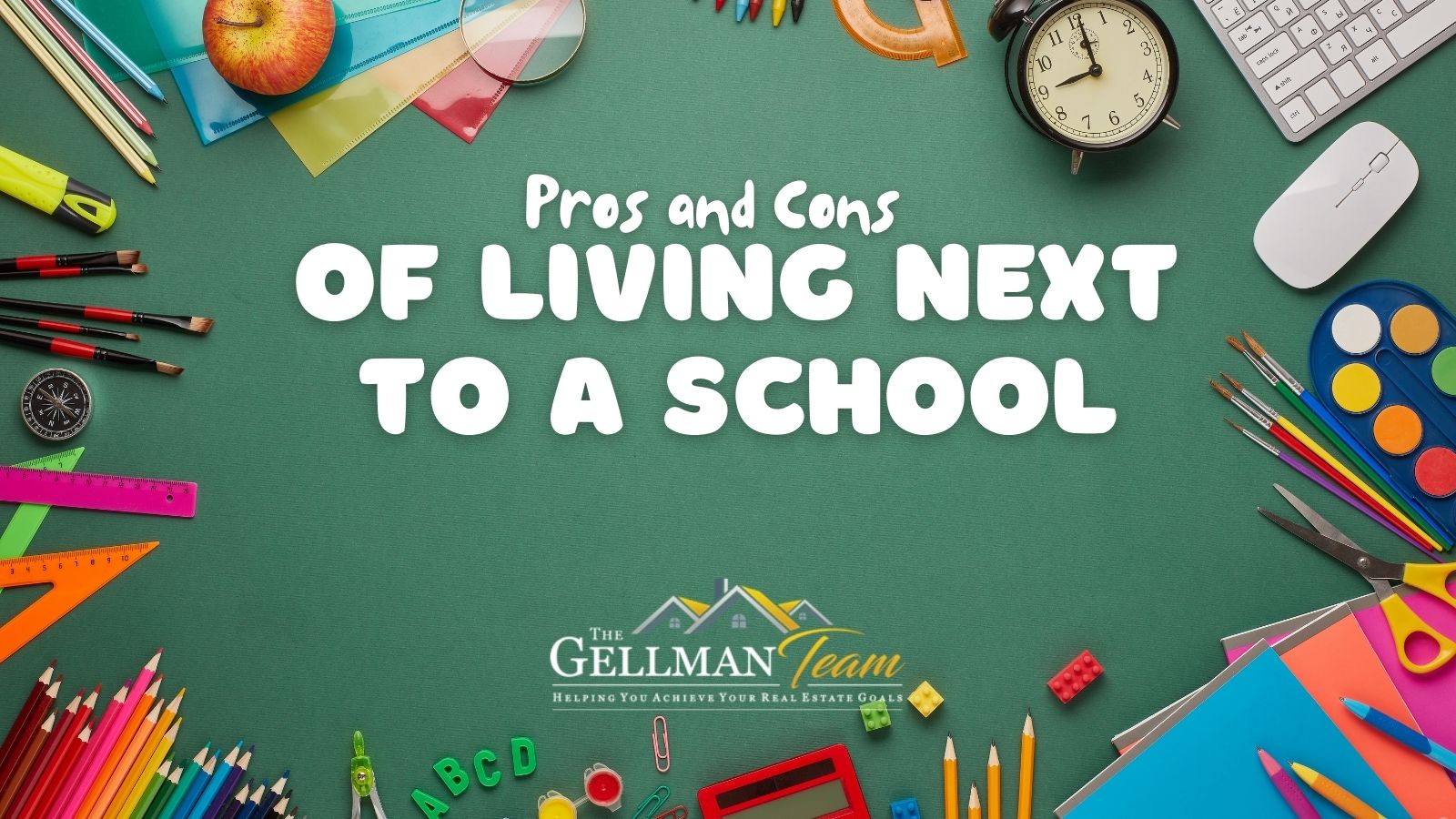 If you find a home that suits your style, the needs of your household, and your budget, but it's next to a school, what should you do?
The short answer is: it depends. There are pros and cons to buying property next to a school, and we have them listed here for you to help you decide.
Benefits of Living near a School
There are some perks to living near a school, including property values, easy commutes for young families, and safety.
Playground Nearby
Many schools have a playground that is open to the public during non-school hours. If you live near a school and have young children, you will enjoy access to a well maintained playground without paying an HOA to manage it.
Peaceful Summers
Unlike any other neighbors, as someone living next to a school you can reliably count on your neighbors being gone all summer. You can also count on no late night parties and a dramatic decrease in traffic during holiday breaks and summer time.
Walkability
If you have children who are, or soon will be, the age that would attend the school, living so close by could be a major perk. The walkability factor may allow you to avoid carpool or school pick up and drop off altogether.
Property Value
Homes near schools maintain their property values, and are often coveted by potential buyers for the reasons listed above. According to one survey, 20% of buyers would pay 10% more for a house just because it was located next to a school. That same survey found that 10% of buyers would be willing to pay 20% more!
Drawbacks of Living near a School
On the other hand, there are some inconveniences that come with living near a school.
Traffic
You can reasonably expect to deal with traffic each weekday morning and afternoon, and possibly during evenings or weekends if the school is a high school with popular sports teams.
Your commute time may be different enough from the school's hours that this will have minimal impact on your life. You may also have multiple routes outside the neighborhood to mitigate the affect of school traffic on your life. If you can, try driving through the neighborhood of a potential home during school drop off and pick up times to see what it's like.
Trespassing
Even when it is discouraged by teachers, signage, and parents, trespassing is possible when you live next to a school. It may be a minimal as students walking across your lawn to have a shortcut to school, or something more destructive. This is not a guarantee, but it is a potential nuisance you will be required to handle as a school's neighbor.
Noise
While your neighbors often won't be around to make noise in the evenings or on weekends, there is still some noise to consider. School emergencies and fire drills will be loud, as well as weekend football games, recess, and general noise from students.
For some, this is a minimal inconvenience that isn't any more significant than any other neighborhood noise. For others, it's a deal breaker. Consider whether your pets may be agitated by alarm bells or how you might feel about late night cheering when your next door neighbor scores a touchdown.
Can Take Longer to Sell
While it's true that homes near a school tend to hold their value well, and even attract above list price in many cases, they can take longer to sell. Not every buyer is willing to buy a home built next to a school, so your resale process may include a longer timeline than you'd like. This is often a small price to pay, but it is a factor to keep in mind.
SEARCH THESE COMMON CHESTERFIELD SCHOOLS:
To find out more about buying a family-friendly home in the area, we are here to help. We would love to be a part of the team that welcomes you home, so contact us any time.
Buying? You may also want to know a few of these things:
For a list of homes for sale in a specific school zone, please contact us below.