Purina Farms
Posted by Mark Gellman on Friday, September 8, 2023 at 2:30 PM
By Mark Gellman / September 8, 2023
Comment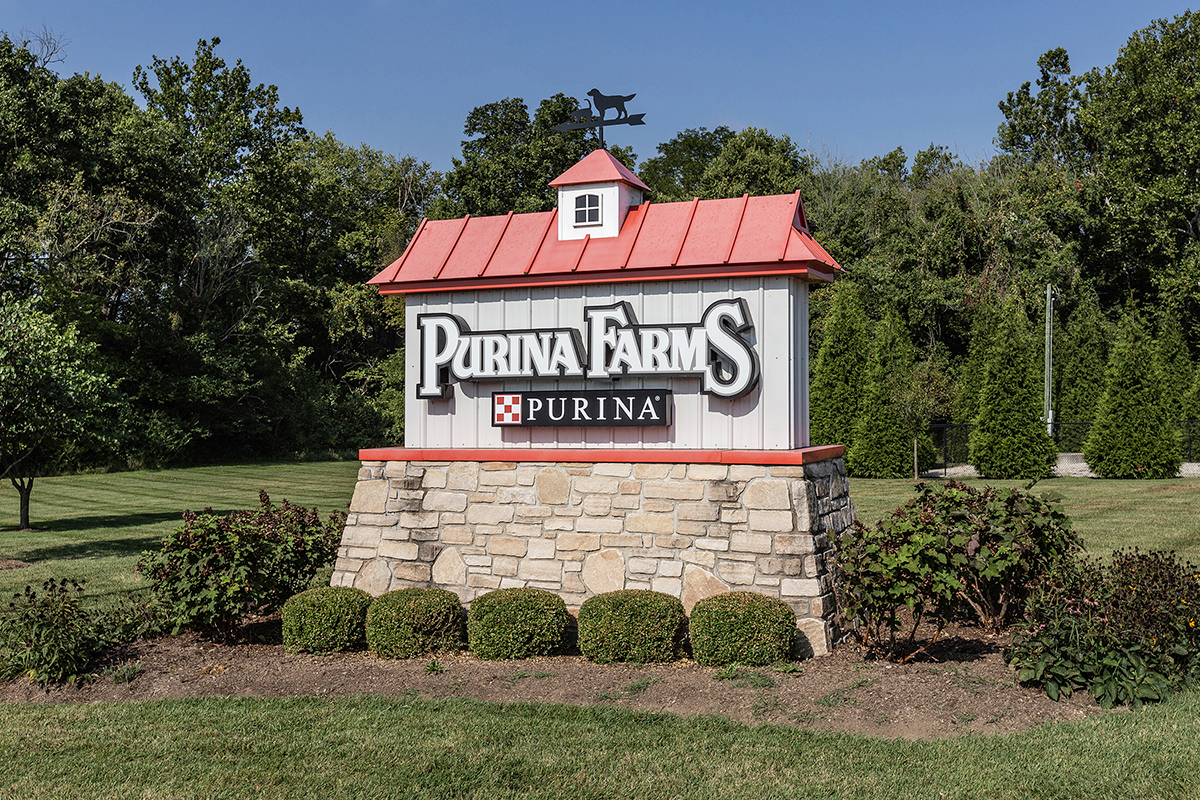 Purina Farms is 40 minutes west of St. Louis in Gray Summit. This is not a dog food factory, it is a birthplace of modern pet food based on science and research and a great location to experience a whole lot more out on the farm.
Before the 1920's there wasn't much to choose from in terms of cat and dog food. Pets mostly ate table scraps because of this many cats and dogs had poor health. With the onset of the Industrial Revolution and the rise of disposable income, there was also a shift in how we care for our pets. More and more kepts were kept indoors and there was an ever-growing demand for specific food products.
In 1926, Ralston Purina Co bought a dairy farm in Gray Summit. The next year they would turn the farm into a development center to study feeds for pets and livestock alike. Purina Farms is where the Dog Chow we know today was created almost 100 years ago. The term "chow" was originally coined by owner William Dansforth in the WWI-era. He took the term from the term soldiers used to refer to the most appetizing food for them while fighting overseas. Dansforth's son, Donald, took an interest in pet food nutritian and he became president of the company in 1948.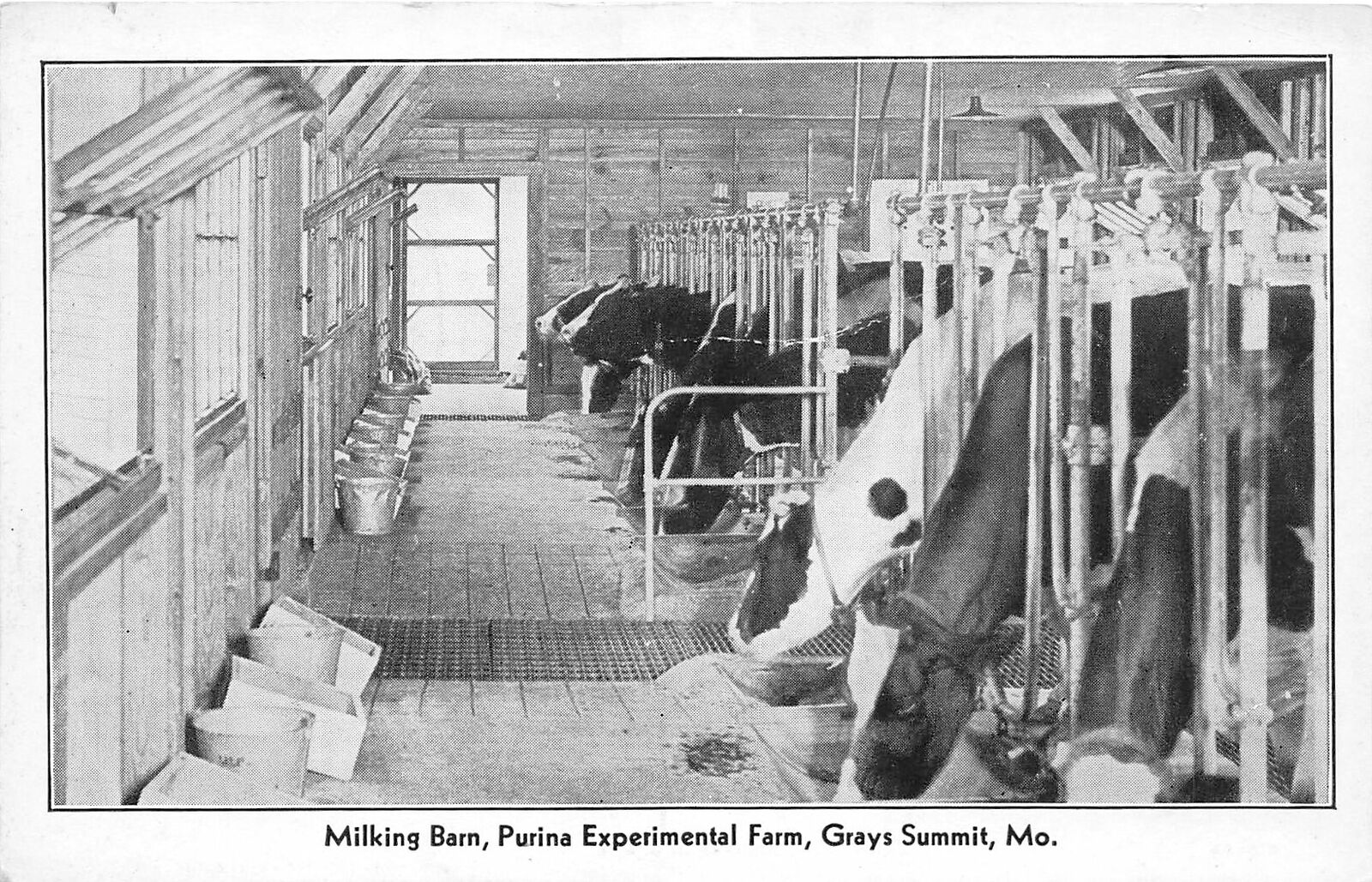 Purina Farms was a special place to live with generations of employees raising their family onsite. Theresa Schlemper shared her experience with a talk she named "Checkers In Their Blood". This talk is summarized by Pauline Masson for The Pacific Missourian. Schlemper speaks about the farm with a nostalgic story line just like you'd imagine, complete with the childhood freedom of the mid-century, home-cooked meals, and farm emergencies. It is interesting to note that the farm was welcoming visitors even back then.
Today, things look a little different at Purina Farms and it is so much more than a farm and research center. It is what they like to call the most "petcentric" place. Many events take place each year for pet lovers and their owners in a high-end environment. The indoor event space that hosts dog and cat shows has been built with their needs in mind. There is special flooring, lighting, and even left and right handed dog baths. Outdoor Sporting events also bring in large crowds. There are breed specific competitions, agility, frisbee, and Purina's own Incredible Dog Challenge. Even spectators can bring along their pets to enjoy the competitions and shows. Additionally, pet owners can schedule their dogs time to practice diving in the pool or come to Dog Day Out where they get to try their paw at a doggie sports as well. Family events include the whole family such as Howl-o-ween Fest and the Pet-acular Holiday Bazaar.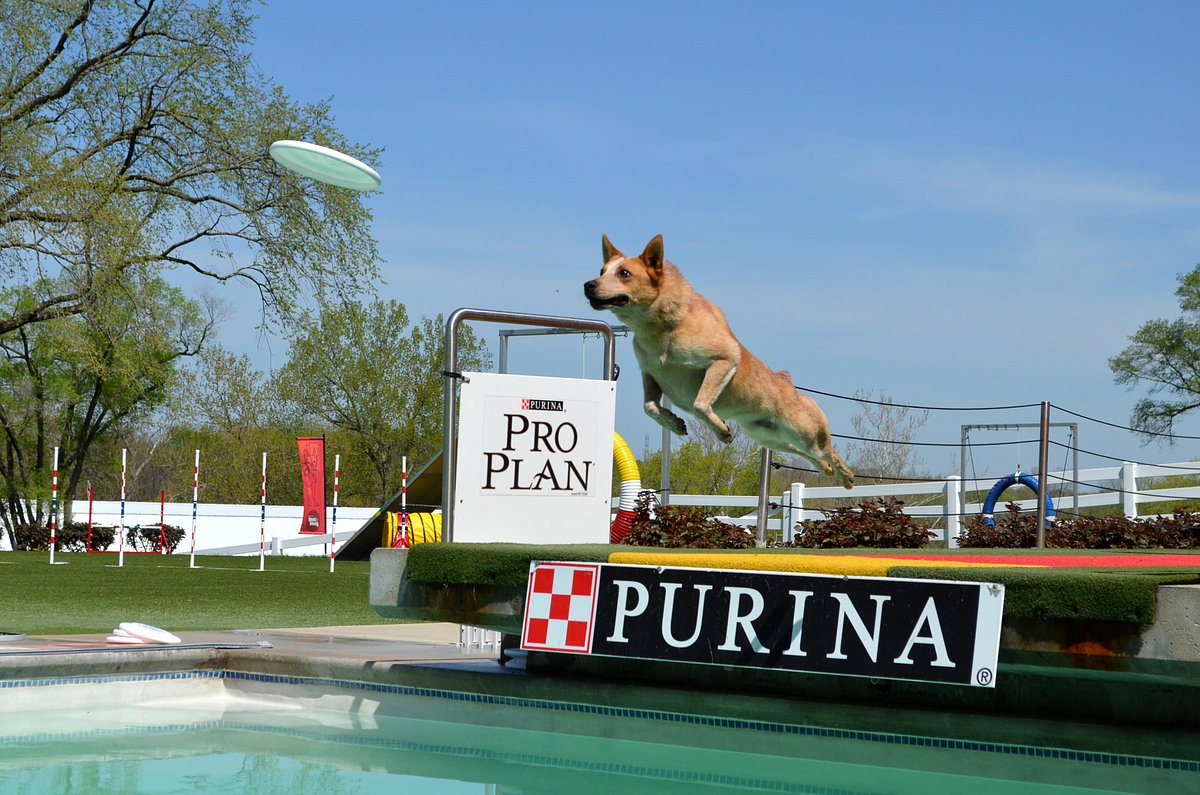 General admission is free to Purina Farms minus $10 for parking and includes fun for the whole family. Everyone will be wowed by Purina's Incredible Dog Show. At the Animal Barn kids can get a taste of the farm with a chance to milk a cow, pet and learn about farm animals, and play upstairs in Checkerboard Charlies Fun Farm. Certain times throughout the day, guests can visit adoptable pets through the Partner Pets Showcase. Just don't go immediately after you visit Purina's "Better With Pets Exhibit" or you may be coming home with a new buddy!

Photos Courtsey of Purina Farms