Queeny Park
Posted by Mark Gellman on Saturday, August 29, 2020 at 9:41 PM
By Mark Gellman / August 29, 2020
Comment
Queeny Park consists entirely of land from the former estate of Edgar Monsanto Queeny, the former president and chairman of the board of the Monsanto Chemical Company, which he inherited from his father. The family residence, named Jarville, was constructed in 1854 by Hyacinth Renard, and was acquired by the Monsantos in 1931. The house still stands today and is one of the best surviving examples of Greek Revival in Missouri. It was added to the National Register of Historic Places in 1984.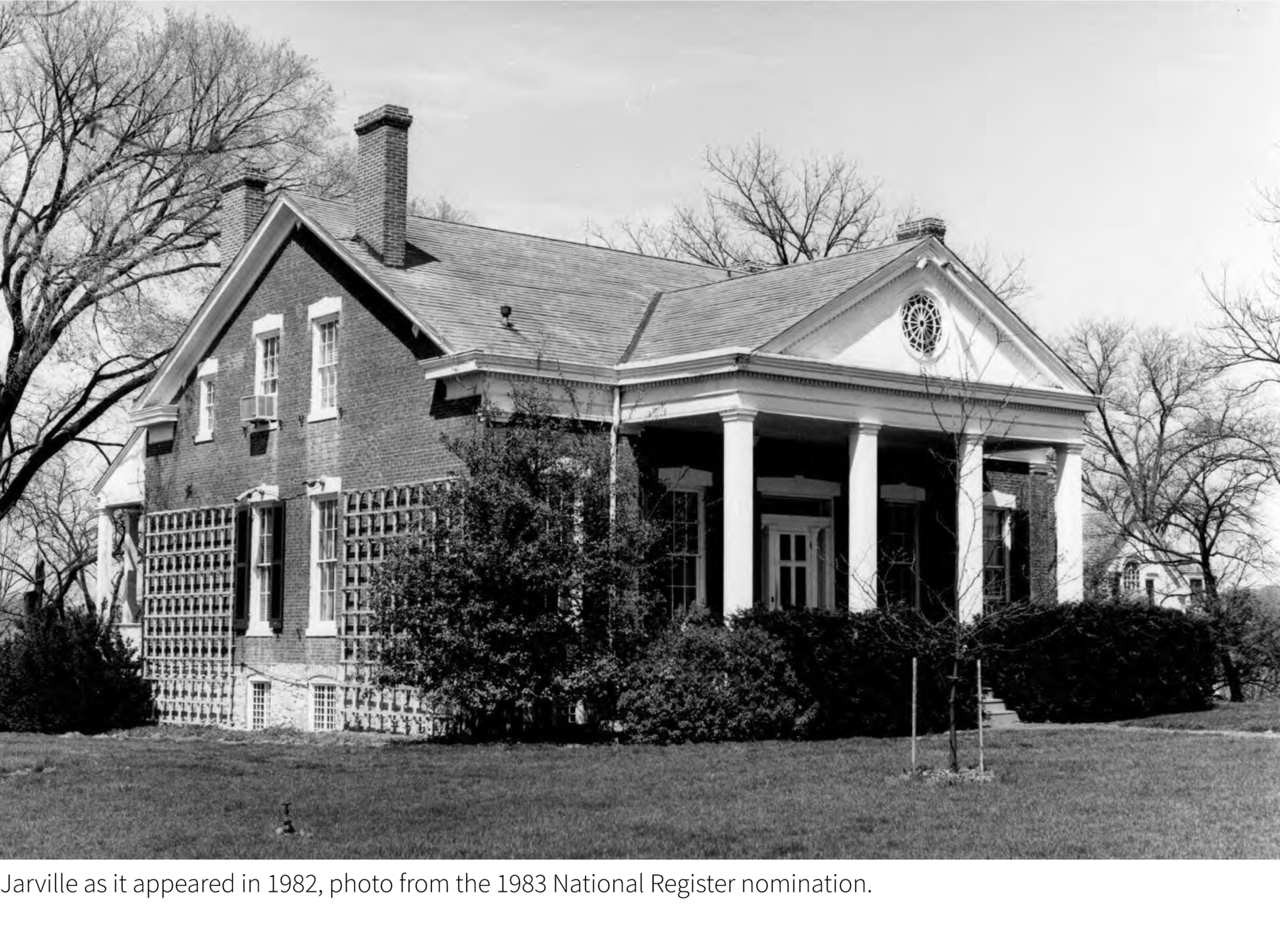 But how did the Queeny estate become Queeny Park? The Queenys sold their property in 1964 to the American Investment Company Realty Corporation and donated the proceeds from the sale to Barnes Hospital. Six years later, St. Louis County purchased the estate with 1969 bond issue funds and formed the 570-acre county park.
Over the next several years, Ethel Queeny went on to contribute more than a million dollars for the construction of the recreation complex and playground. Edward Greensfelder also made generous contributions to the recreation complex and landscaping. Interestingly, the Dog Museum relocated from New York City to its new home at Jarville in 1987 until 2018.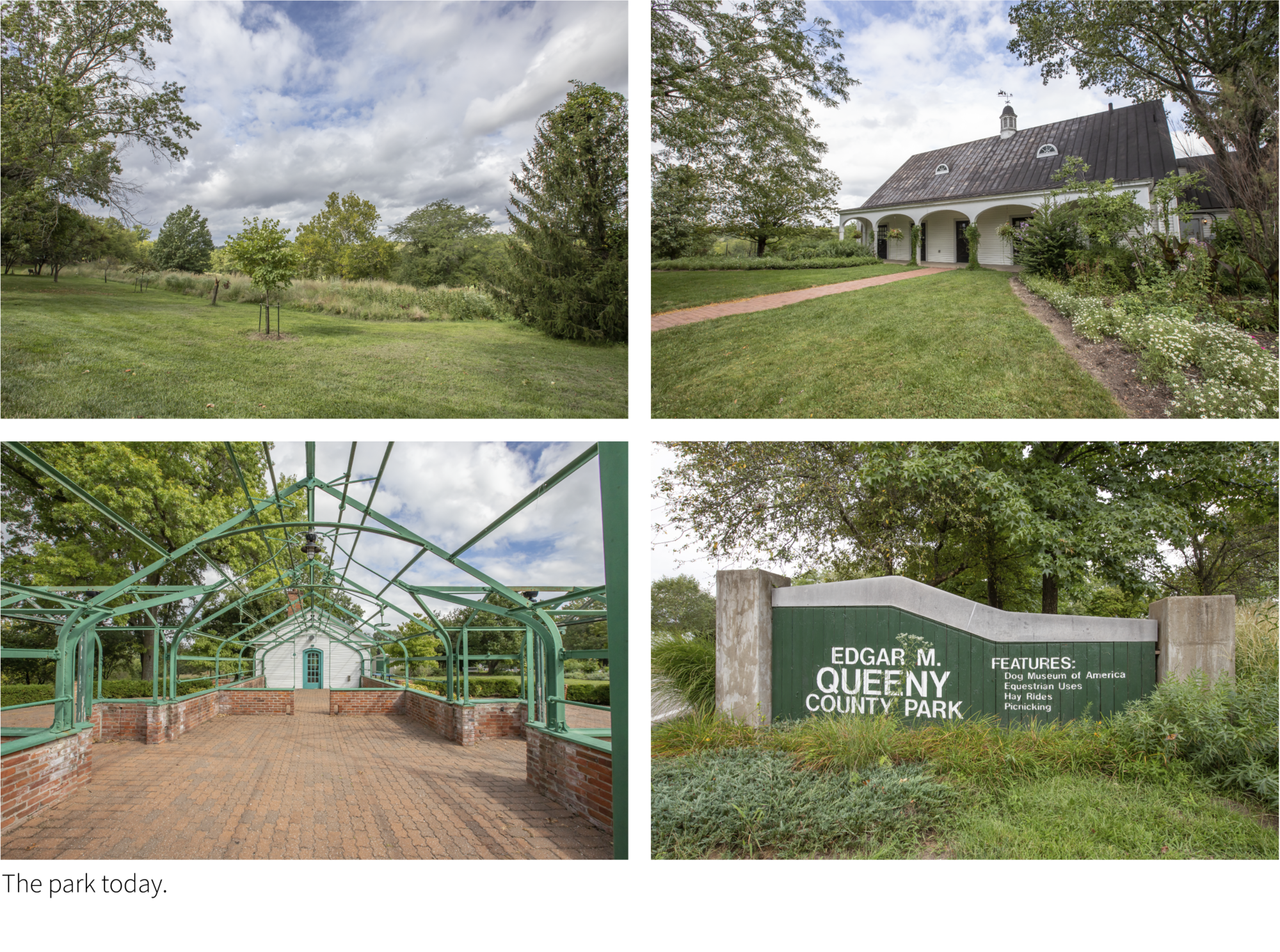 Today, the park offers visitors numerous walking trails, native plant gardens, an expansive dog park, various sport and recreation complexes, as well as a glimpse into the park's past life as a great estate.
St. Louis County decided to make a conscious effort to maintain Jarville house and a number of the service buildings. The two entrance gates off of Mason Road also remain. When you visit, see what historic structures you can find!