Surprising Things You Will Want to Purchase When Moving
Posted by Mark Gellman on Monday, November 8, 2021 at 2:24 PM
By Mark Gellman / November 8, 2021
1 Comment
The number of Americans who decided to move went up 3% between March 2020 and February 2021. The average cost of a local move is around $1250, and the average cost of a long-distance move is about $4890, says the website moving.com. These are all the expenses for supplies and hiring help to get your stuff from one point to another, not the actual cost of buying a home.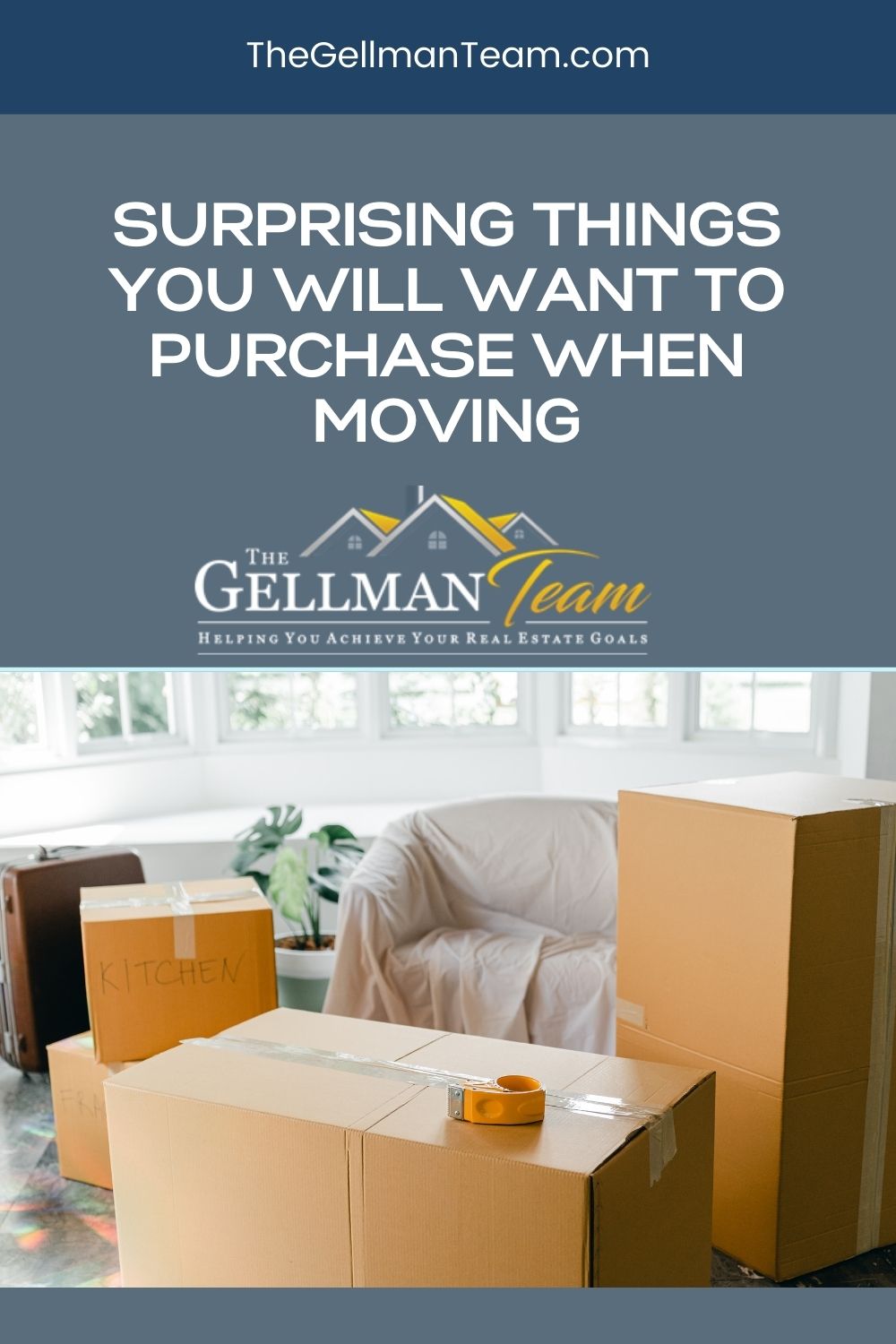 Here are four surprising things that you will want to make sure you buy for your next move
Packing paper
This may not sound all that surprising, but many people forgo using packing paper by collecting a bunch of old newspapers to cushion their breakable items. The surprising part is that using newspaper can actually cause some unwanted issues. A newspaper is thinner and gives less cushion than actual packing paper and the ink can rub off and ruin some items that you cushion it with. There are different textures to brand new types of packing paper, some come in honeycomb which is great for super delicate items.
Actual moving blankets
If you have plenty of blankets around your home, you're probably thinking you don't need to purchase any blankets specifically for moving. But if you have large and expensive fragile items such as a large mirror, or significantly sized flatscreen television, you will want to make sure that you have an actual proper moving blanket that is thick and textured and designed for the purpose of moving these items with as little damage as possible.
A box made for your flat-screen TV
Purchasing a box specially to move one item might seem a little over-the-top and too expensive, but it could save thousands or hundreds of dollars in damages, which is well worth the $20-$40 cost to make sure that your television is properly secured. Professional movers recommend that you wrap your TV in moving blankets and secure those with shrink wrap and then gently and snuggly slide it into a flat screen TV box that is securely and well taped. An added tip: you want to make sure that you never lay your TV flat while moving it.
Shrinkwrap and a dispenser
Shrinkwrap helps to provide a tight and secure layer around whatever you are wrapping it in. Many five-star professional movers liberally use shrink wrap on all of their moves. Shrinkwrap is a great partner to a moving blanket.
Moving supplies you should look for that you can get for free
Cardboard boxes
Cardboard boxes are used all over the place and in a myriad of ways. Start collecting boxes as soon as you know you will be moving, or at least 2 to 3 months in advance of your move to make sure that you have plenty to hold all of your belongings. If you aren't able to collect enough of them, always make sure to check places like Facebook marketplace and Next-door to see if anyone is giving some away, especially right now when so many people are moving.
More Great Tips for Home Buyers and Sellers: