The Veteran Ghost Ship USS Inaugural
Posted by Mark Gellman on Tuesday, November 14, 2023 at 4:11:39 PM
By Mark Gellman / November 14, 2023
Comment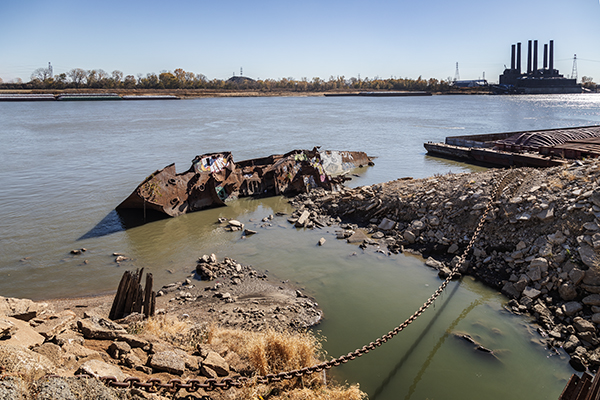 The USS Inaugural is an old Veteran that's fighting to the end on the river bank of the Mississippi in downtown St. Louis. The mystic of this vessel lies in the fact that it can only be seen when the river is low.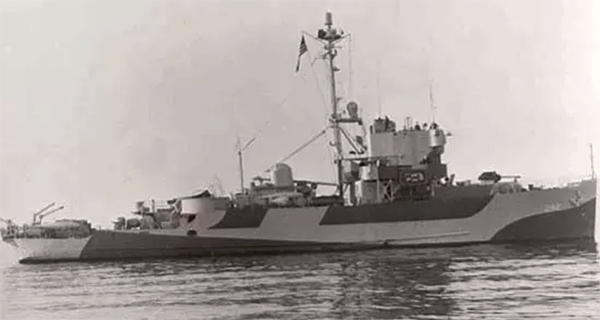 In World War II magnetic mines were placed in the ocean. The steel from a passing ship would activate the mine and it would explode. The minesweepers were demagnetized vessels that would blow the mines up after they sailed by using two long electric cords. These minesweepers cleared the waters for bigger ships, patrolled, and escorted other ships. The USS Inaugural itself was the largest. It was a part of the Okinawa Invasion and was awarded two battle stars for service. The Inaugural was one of only two that survived kamikaze bombers. It was decommissioned in 1946.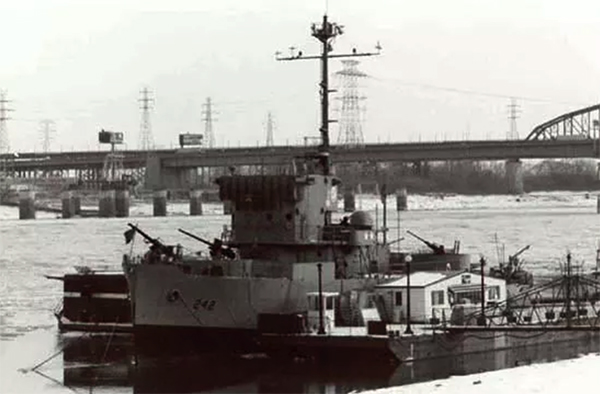 Later the vessel became a National Historical Landmark. In 1968 it was retired on the bank of the Mississippi in St. Louis as a floating museum. However, the story doesn't end here. During the Great Flood of 1993, when the Mississippi channeled waters 20 feet above flood level, the Inaugural broke free. Damage to the hull caused it to sink about a mile from its original mooring.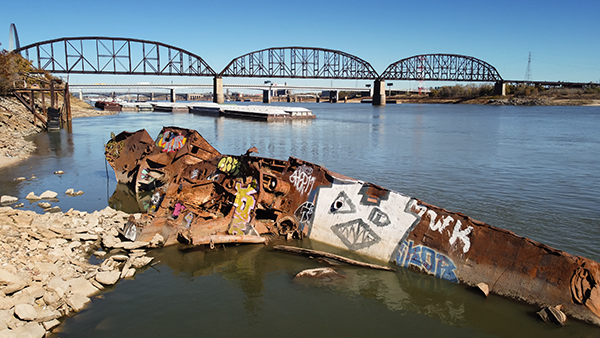 Again, this Veteran is not going anywhere. Twenty years later when the river levels dropped the wreckage could be spotted. Since Inaugural couldn't be restored due to excessive damage, it was stripped of its historic title and slated to be broken down for scrap. However, every time they tried to take it apart the waters would rise again and the process was halted. Today, Inaugural is owned by John Patzius, an associate of Bob Cassilly, who hopes to be able to salvage it at some point.
Theories abound about the fallen vessel. Some say that the vessel breaking free was no accident but actually sabotaged purposely as a part of a larger insurance scam. There are also tales of the Inaugural's stolen 50 caliber twin anti-aircraft gun that has switched hands many times and no one is entirely certain where it is now.
The USS Inaugural can be found behind the walls of The Mural Mile at the corner of Rutgers Street and S. Warf Street downtown.
Historic Photos Courtesy of St. Louis Post Dispatch