Tips and Tricks for Successfully Selling Your Home
Posted by Mark Gellman on Wednesday, October 11, 2023 at 11:55:24 AM
By Mark Gellman / October 11, 2023
Comment

Introduction
Selling your home can be a daunting and complex process, especially for those navigating the unique characteristics and challenges of this real estate market. In this article, we're offering valuable insights and practical advice on how to achieve a successful sale. From understanding the local market to choosing the right estate agent, preparing your home for sale, and even making an offer on a new house before selling your current one – we've got you covered. We invite you to leverage our extensive knowledge and expertise, as we walk you through each step of the process, ultimately positioning The Gellman Team as your go-to real estate experts in the greater St. Louis area. Let's embark on this journey together, maximizing your property value and turning the process of selling your house into a rewarding experience.
Understanding the Real Estate Market in St. Louis
The real estate market in St. Louis holds its unique characteristics that make it stand out from other regions. It is essential to comprehend these features when planning to sell your home. The market showcases a diverse range of properties, from historic homes to contemporary condominiums, each attracting a different set of potential buyers. The average home sale price in St. Louis is relatively affordable compared to national averages, which can influence both buyer demand and competition among sellers.
Key Factors to Consider Before Selling Your Home
Before diving into the process of selling your home, it's imperative to consider several key factors. Initial among these is the assessment of your home's value. A professional appraisal or comparative market analysis can provide an accurate picture of what your home could fetch on the current market. This valuation takes into account factors such as your home's age, size, condition, and location, as well as recent sales of comparable properties in your area.
Timing your sale effectively is another crucial consideration. While the ideal time to sell can vary depending on individual circumstances, certain times of year - like spring and early summer - often see higher buyer activity in the St. Louis area.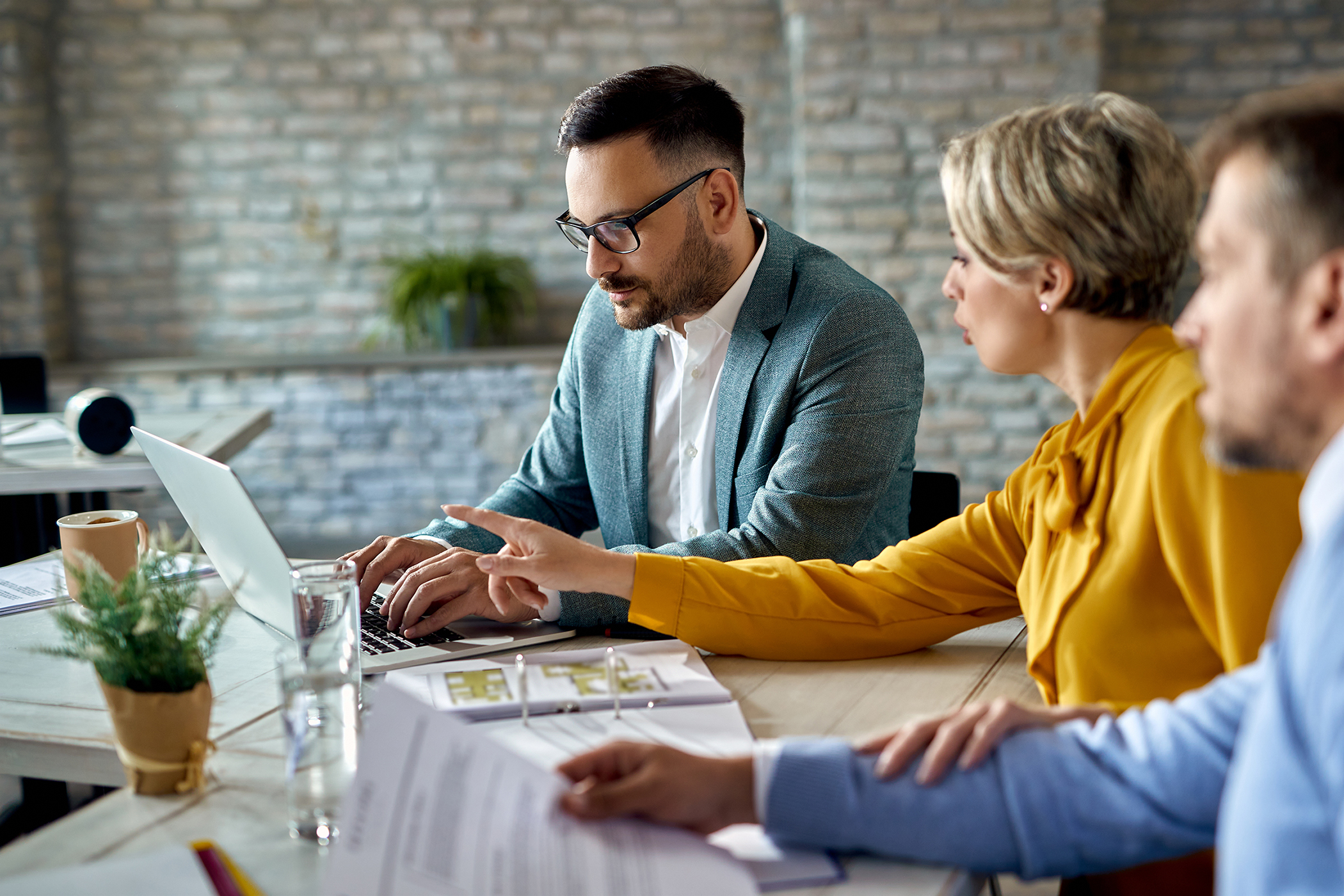 The Role of a Real Estate Agent in Selling Your Home
A professional real estate agent is a vital asset when it comes to selling your home. Their expertise and knowledge of the market can significantly influence the success of your sale. Estate agents are well-versed in pricing strategies, marketing tactics, and negotiation skills, which can be instrumental in securing the best possible deal for your property.
The Gellman Team, for instance, is a team of seasoned real estate professionals who can help increase your property's value. They do this by providing expert market analysis, suggesting valuable home improvements, and using strategic pricing to attract potential buyers. Their comprehensive services also include professional photography, advice on home staging, and powerful marketing tools to ensure your home stands out in the competitive St. Louis market.
Engaging with an experienced real estate team like The Gellman Team not only simplifies the selling process but also maximizes your return on investment. Their services are designed to alleviate the stress of selling a home, offering a seamless and rewarding experience to homeowners. From listing your home to closing the sale, they guide you through every step, ensuring your interests are always prioritized.
Preparing Your Home for Sale: Tips and Tricks
One crucial step in selling your home is enhancing its curb appeal. The exterior of your property is what potential buyers see first, so ensure it's inviting and well-maintained. Mowing the lawn, repainting the front door, or even adding some potted plants can make a significant impact.
Staging your home is another key aspect. It involves arranging furniture and decorations to highlight the home's best features. A well-staged home can help buyers visualize themselves living there, making your home more appealing. Consider hiring a professional stager or following some online guides to get started. Our trusted real estate advisors can also guide you in the right direction with staging.
Finally, addressing necessary repairs and improvements can boost your home's value. This may include fixing any plumbing issues, repainting walls, or updating outdated fixtures. While it may require some investment, it can lead to higher sale prices and quicker sales. Remember, buyers are more likely to make an offer on a house that's move-in ready.
Navigating the Selling Process: From Listing to Closing
Setting a competitive and realistic listing price is an essential first step in the selling process. The price should reflect the value of your home, its condition, and the current market trends. To set the right price, consider the recent sales of similar properties in your area, and consult with a professional real estate agent who can provide a thorough market analysis.
Marketing your home effectively is another critical aspect. This involves showcasing your home's best features and promoting it on various platforms, including online real estate websites, social media, and local print media. An experienced real estate agent can help you develop a comprehensive marketing plan tailored to attract potential buyers.
Once prospective buyers show interest, you'll enter the phase of negotiations. This can be a complex and sometimes stressful process, involving multiple rounds of offers and counteroffers. A skilled real estate agent can guide you through these negotiations, ensuring that you get the best possible price for your home. They can also help you navigate any potential issues that may arise during the home inspection or appraisal.
Closing the sale is the final step in the selling process. This involves finalizing the contract, dealing with all the necessary paperwork, and transferring the home title to the buyer. It's critical to have a professional by your side during this stage to ensure that everything goes smoothly and according to the legal requirements. Our team believes in specialization and has Closing Coordinators dedicated to only this aspect of the sale. They, along with your agent, will provide invaluable assistance during the closing process, making it easier and less stressful for you.
Making an Offer on a New House Before Selling Your Current One
Making an offer on a new house before selling your current one can feel like a risky move. It's a situation that requires careful consideration of both the potential rewards and the possible challenges. On one hand, it allows you to immediately secure your dream home, especially in a competitive market. On the other hand, it can lead to financial stress if your current home doesn't sell as quickly as expected.
There are effective strategies to manage this situation. One option is to include a "home sale contingency" in your offer, which means your purchase is contingent on the sale of your current home. This can provide you with a safety net, but it's worth noting that sellers may perceive such offers as less attractive. Another solution is to explore bridge loans, short-term loans that bridge the gap between the purchase of your new home and the sale of your current one. These loans can be a viable option but come with additional costs and need to be paid off quickly.
Remember, every homeowner's situation is unique. Therefore, it's crucial to seek professional advice before making these decisions. The Gellman Team works with trusted lenders who can provide valuable insights and guidance based on their extensive experience in the market.
Why Choose The Gellman Team for Your Home Sale
The Gellman Team boasts an impressive track record in the St. Louis area, representing clients from all over the region with unparalleled success. We are quickly approaching our 5,000th home sale. Our vast experience and proven success are a testament to our expertise and commitment. By choosing The Gellman Team, you're choosing a partner who understands the nuances of the local market, and who will leverage this knowledge to your advantage.
The Gellman Team offers unique services tailored to the St. Louis market. Their comprehensive suite of services includes market analysis, home staging advice, professional photography, advanced marketing techniques, and negotiation expertise, to name a few. This holistic approach ensures every aspect of your sale is handled professionally and effectively, helping to expedite the process and maximize your return.
Further proof of The Gellman Team's excellence lies in the glowing testimonials and success stories from past clients. Our more than 1,300 5-star reviews reflect the team's dedication to providing exceptional service and achieving outstanding results for every client. So, when you're considering "find me an agent to sell my house," remember that The Gellman Team has the credentials, services, and client satisfaction to provide a seamless and fruitful home sales experience.
Conclusion
Selling your home doesn't have to be a nerve-wracking experience. With the right knowledge, preparation, and the support of a professional team like The Gellman Team, you too can navigate the process with ease and confidence. Our vast experience and customer-oriented approach ensure that every detail is taken care of, from an accurate home valuation to a successful closing.
Remember, making the decision to sell your home is just the beginning. The real work lies in presenting your home in the best light, pricing it right, and finding the right buyer. With The Gellman Team by your side, you can rest assured that you are in safe and competent hands.
So why wait? If you're considering selling your home in the St. Louis area, reach out to The Gellman Team today. We're not just real estate agents; we're your partners in successfully selling your home.