Turtle Park
Posted by Mark Gellman on Friday, September 22, 2023 at 9:54:38 AM
By Mark Gellman / September 22, 2023
Comment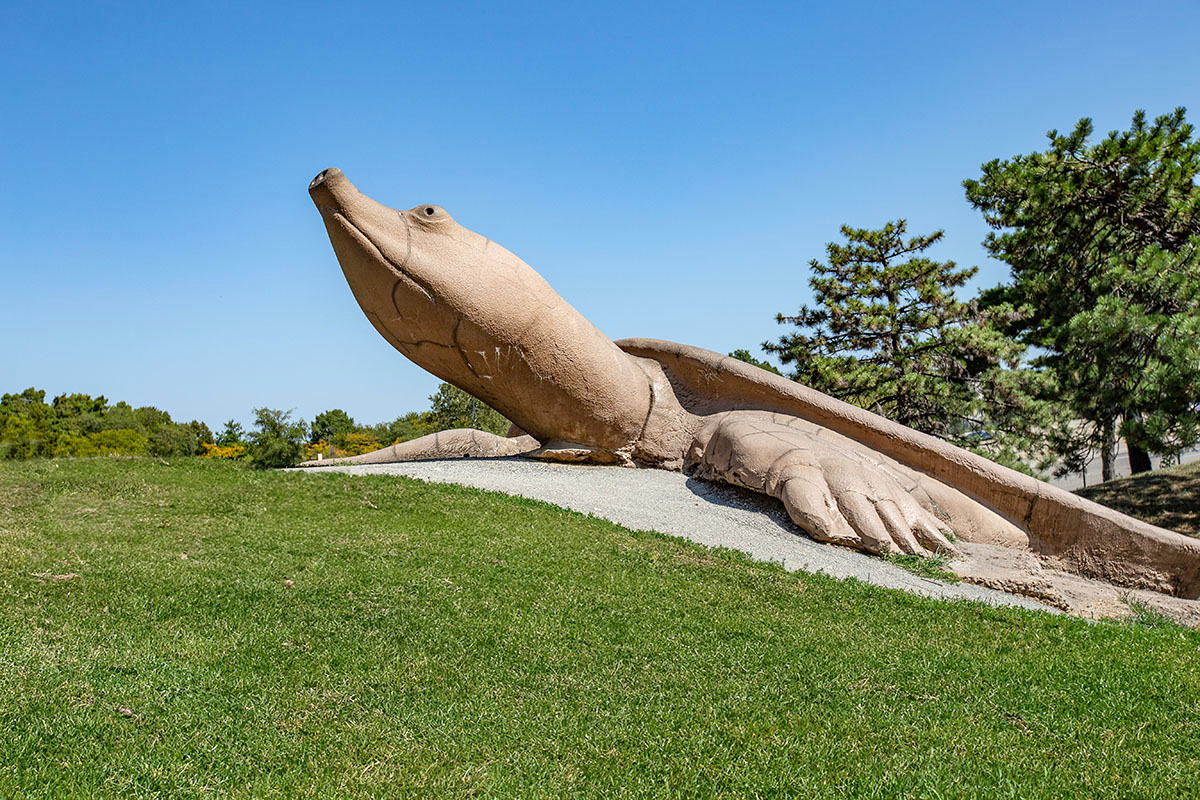 Turtle Park is a cute nature-based park across the highway from the St. Louis Zoo. It is a part of the Zoo and Forest Park. Although it's a smaller park visitors will find gigantic-sized fun there with enormous sculpted turtles to explore.
Before 1996 the land that was to become Turtle Park was just some empty city space. A philanthropist named Sunny Glassberg, an architect, Richard Claybour, and sculptor Bob Cassilly, from City Museum, came together to provide our city with another iconic landmark.
Sunny Glassberg is well known by the nickname "Turtle Lady" for her part in the funding of this park. She named the three larger turtles after her children and the smaller ones after her grandchildren. She often visited the park giving out hugs to the children enjoying their time there. Sunny was more of an asset to St. Louis than most people know. Her bleeding heart was forged in childhood by her father who didn't spoil his children and was always giving back to the community. She was very modest about the honors that she garnered from all of her generosity.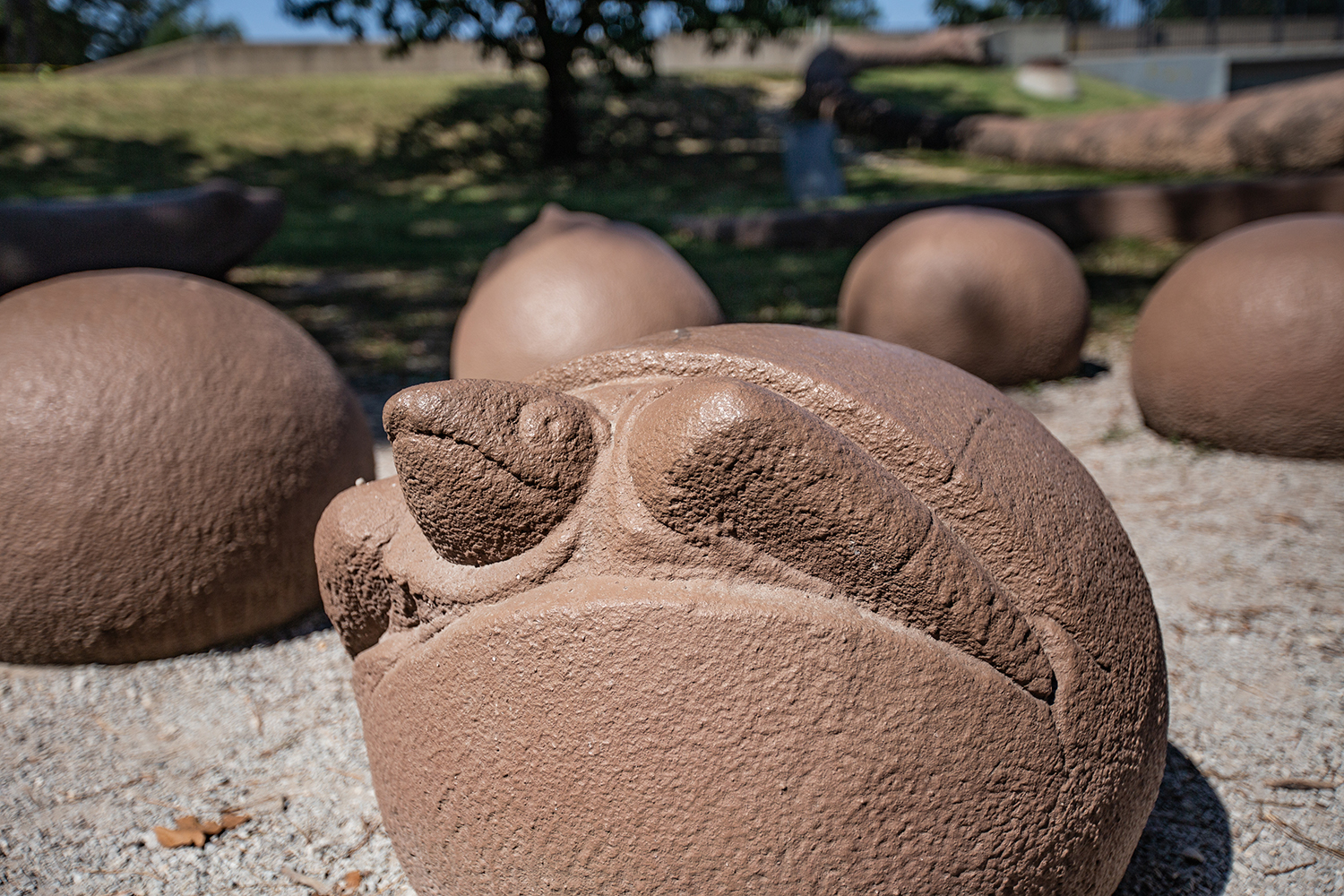 Since its creation the park has had a $300,000 renovation, won a Merit Award in Art and Landscape Architecture, and has even had a bit of controversy. When Highway 40 was being remodeled the overpass nearest the park was to be demolished along with part of Bob Cassilly's snake sculpture. Mysteriously, vandalism took place first. Someone cut the snake's head from its body. It ended up that Cassilly did it himself because he would be the only one to destroy his art. After construction was complete the snake was resurrected.
Turtle Park is a great place for kids to let their imagination run wild, jumping and climbing and getting their energy out and maybe then their parents would like to enjoy a more relaxing bite to eat at one of the many restaurants within walking distance. You can find a sandwich shop, sushi, a smokehouse, dessert shops, and of course, it wouldn't be Dogtown without your choice of Irish Pubs.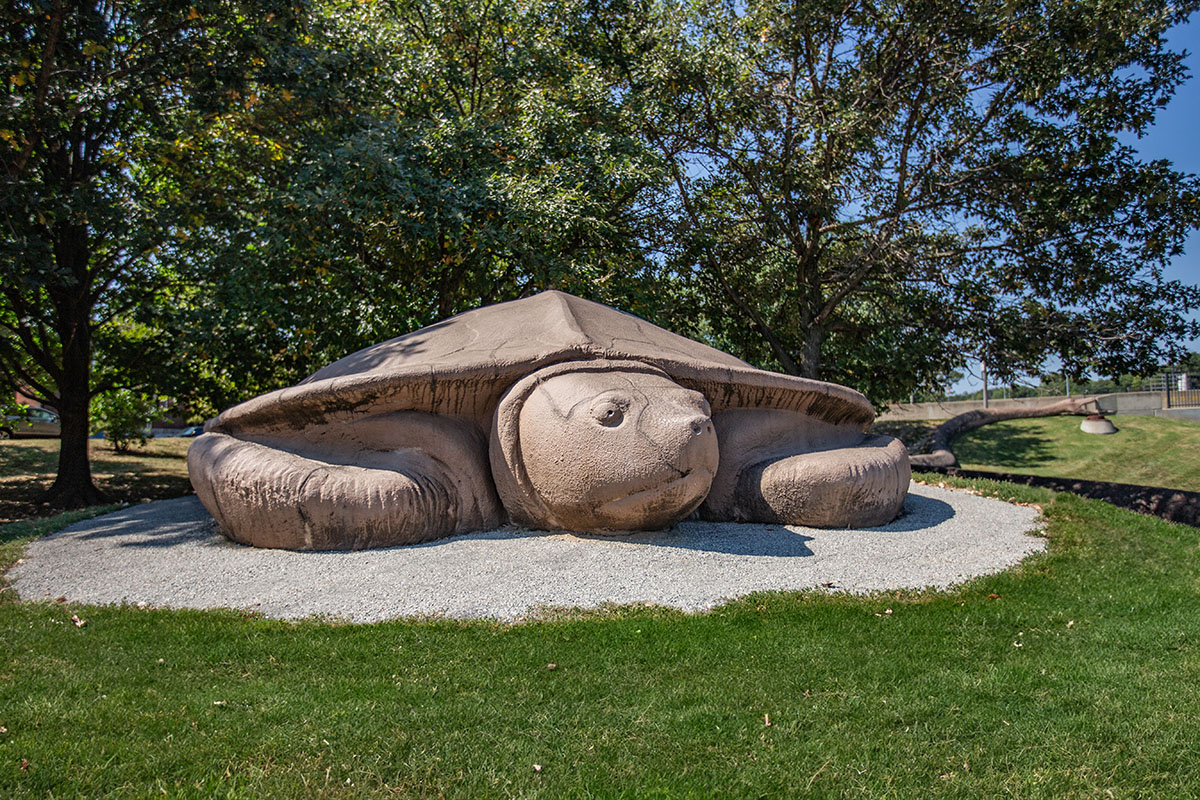 Now if you're all grown up and too cool for jumping and climbing you can still have a "turtle day". A selfie shoot with your pals at our fancy park definitely should be followed a brunch or dinner at The Stone Turtle, American Restaurant and Whiskey Bar. You could seal the theme of the day with some Turtle Mac and Cheese, but it is hard to choose with options like Mango Haberno Wings or Polynesian Ribs, and those are just the appetizers. Patrons have commented that not only is the food ideal but the drinks are as well. It's added bonus that The Stone Turtle focuses their attention on up-and-coming brewers.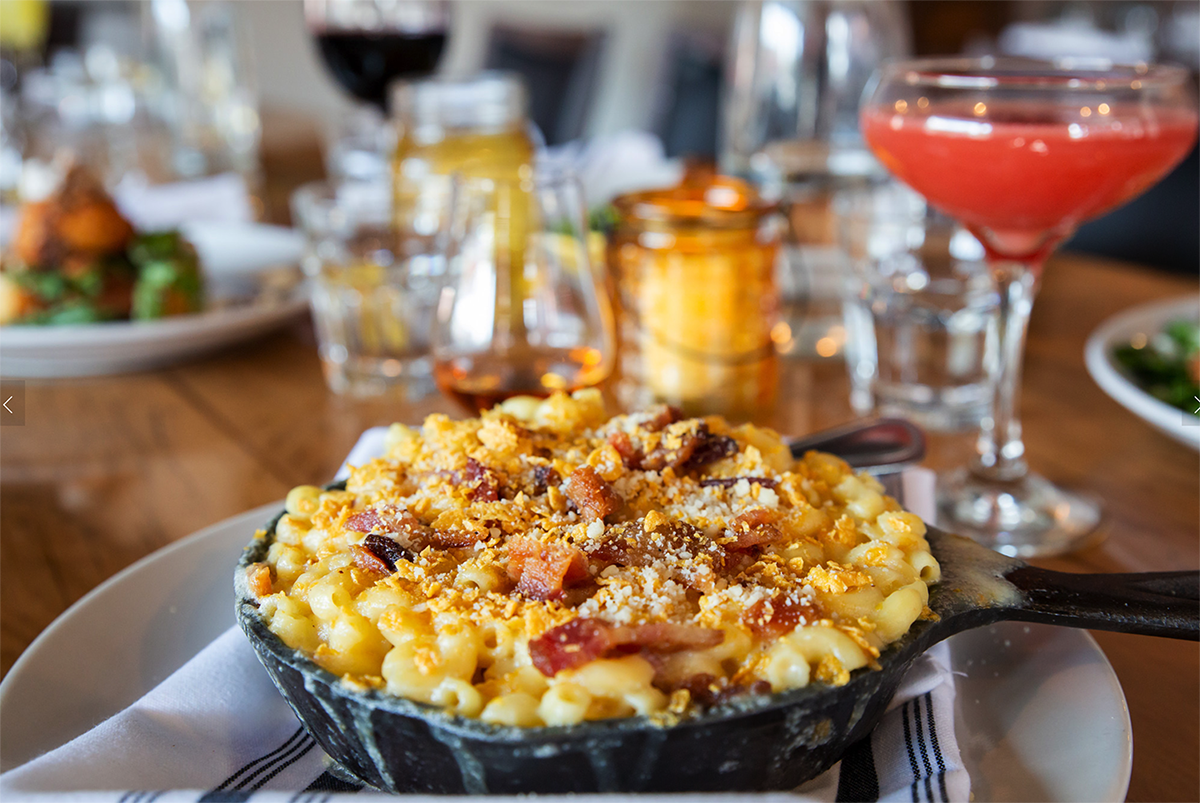 Photo Courtesy of The Stone Turtle