Why You Should Move to Chesterfield Missouri
Posted by Mark Gellman on Tuesday, November 23, 2021 at 7:27 AM
By Mark Gellman / November 23, 2021
Comment
Considering a move to the St. Louis real estate area? Maybe Chesterfield has more of what you're looking for? The community of Chesterfield sits just to the west of downtown St. Louis south of the Missouri River and is easily accessible along Interstate 64. This suburb of St. Louis receives some of the best scores and ratings, reviews and accolades of just about any suburb around St. Louis. It's touted as #3 Best Place to live in the state of Missouri… And that's saying quite a bit. It's home to about 47,000 residents and offers a dense, suburban community with easy access to downtown St. Louis, making it ideal for those that commute and work in downtown.
So why should you choose Chesterfield?
Chesterfield is just 23 minutes or about 21 miles from downtown St. Louis. It offers several unique neighborhoods, great restaurants, a good school district, and a more laid-back lifestyle versus downtown St. Louis. The cost of living is also a little bit lower in Chesterfield than in downtown. The median income is about $106,000 with the median home value of $387,000 as of the publishing of this post. The average commute time is about 22 minutes and the median property tax per year is about $2100.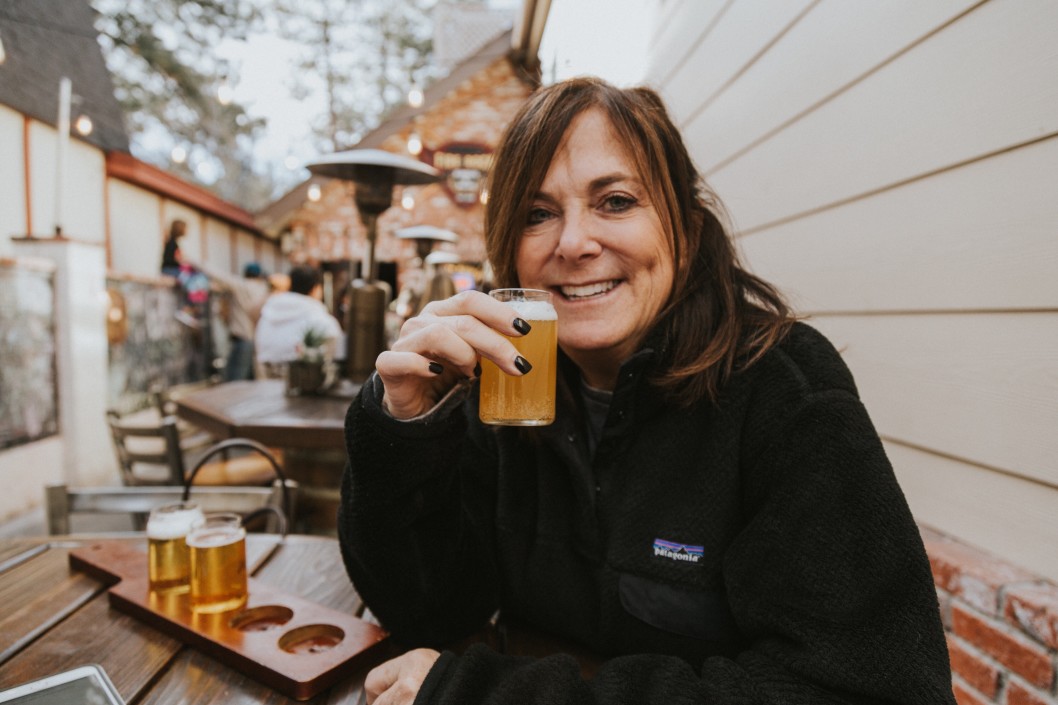 Into craft brews? There are six buried near Chesterfield all within about 30 minutes from downtown. If you love meeting friends and family after work? Experiencing some of the best microbrews anywhere in St. Louis or just love the idea of a neighborhood pub, Chesterfield is ideal. Some of our favorites include Steampunk Brew Works, Exit 6 Brewery, 6 Mile Bridge, and Two Plumbers Brewery + Arcade.
Into sports and recreation? There are plenty of great attractions with over 488 acres of parkland and trails. This includes Rivers Edge Park just north of the Taubman Prestige Outlets and Veterans Honor Park, a beautiful place for families and individuals to gather in honor of veterans.
The Chesterfield Valley Athletic Complex is a huge facility on North Outer 40 Road spanning over 176 acres with 18 ball diamonds, 14 multipurpose fields for soccer, football, lacrosse, and Frisbee, 12 practice fields, for concession buildings, two playgrounds, and plenty of parking.
Follow this up with the Chesterfield Family Aquatic Center and you literally have just about every sport covered. This 25-yard competitive pool offers a lazy river, splash pad, flume slides and leisure pool. There's also a 7.5-acre lake for swimming, boating, and fishing at Central Park.
If golf is more your thing, the Landing at Spirit Golf Club is a public facility spanning over 6700 yards. The Forest Hills Country Club is a private course spanning 6700 yards with a par 72. The Four Seasons Country Club is a nine hole club opened in 1962 and plays as a par 35.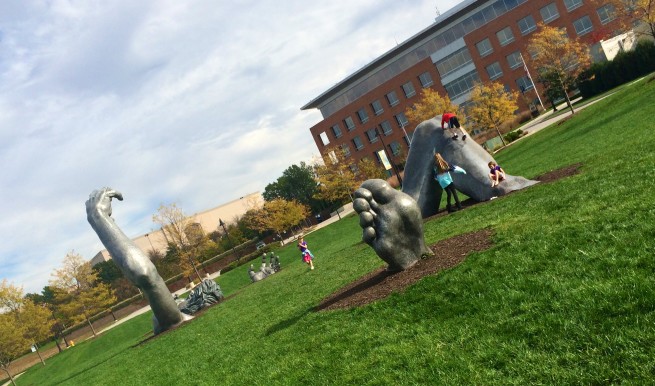 While there are dozens of things to do and endless amounts of outdoor activities, nothing beats hearing what it's actually like to live there from the locals:
"Chesterfield is a very nice neighborhood! The people around here are friendly and it's a great place to raise a family. The neighboring schools are an amazing place to get a quality education. You're close enough to the city of St. Louis but in a quiet enough area. There's beautiful wildlife around here as well, such as deer, cardinals, and even hawks. It's a perfect place to settle and start roots."
"Great area! The people are super nice and welcoming. A ton of stores and restaurants are easily accessible and the airport and downtown/midtown are only about 20-30 minutes away by car. The schools in the area are also amazing and provide great educations! The only problem is the lack of diversity. Mostly affluent white families live in Chesterfield."

"I have grown up in chesterfield and it has been an amazing place to live. I feel like I am close to so many places including schools, restaurants, shops, malls, and the highway. We are about a half hour away from the city of STL, so we feel safe from the activity there, but also feel close enough that we can go there for concerts and Cardinals games. The Rockwood school district here is amazing, and I have been in the system since kindergarten. We have the chesterfield valley, which is an amazing place of tons of shops and places to eat. Our neighborhood is great, and there are so many great parks near us that have good nature and trails." - Niche.com
So, if you're considering moving outside of St. Louis into one of the suburbs, we urge you to check out Chesterfield. Below you'll find some of the newest listings for sale in the Chesterfield real estate market or simply contact our office for more information on Chesterfield and surrounding neighborhoods and towns.
Chesterfield Neighborhoods