St. Louis Relocation
If you are in the process of relocating to/from St. Louis, The Gellman Team are your relocation specialists. We have assisted, 100s of employees of the largest Corporations, Financial Institutions and Medical Facilities, in the process of relocating to/from St. Louis. Corporations have included Ameren, Anheuser-Busch Inbev, Emerson, Boeing, Cargill, Mastercard, Monsanto, Express Scripts, Peabody, RGA, SSM, Cardinal Glennon, Mercy, University of Missouri St. Louis (UMSL), Washington University, St. Louis University, Logan School of Chiropractic and many other.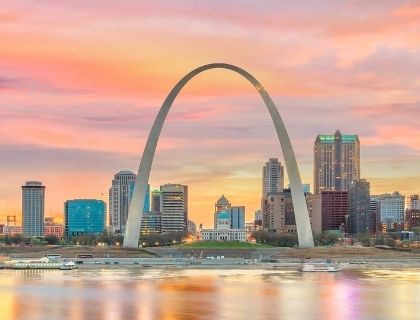 The Gellman Team Agents are certified relocation specialist with the all the major relocation companies, including: Aires, Brookfield, Cartus, Sirva, Graebel, Weichert. If you are working with a relocation company, just let them know you would like to work with The Gellman Team and they will our team and relocation director. Please make sure you specifically request The Gellman Team.
The Gellman Team Agent's are area specialists and handle all communities in St. Louis, St. Charles and Jefferson County. This gives us the ability to give a great overview of the city with the ability of each team member to refer to other team members for local info on schools, communities, ammenities and other knowledge you just can't find by searching the web.
If you are buying: understanding the Various Communities is a critical part of the relocation process. We provide detailed community tours and then a detailed home search, based on those communities that you want to further explore. We have exceptional relationships and knowledge of vendors, Medical professionals and other important individuals, that can make the relocation process easier.
If you are selling: Visiting your home and completing the BPO or BMA (Broker Pricing Opinion or Broker Market Analysis), which are required by the relocation company. is the first step.
NOTE: We have exceptional relationships with top agents around the Country. They are the best and they can help with the sale of your existing Out of State Home or Finding the perfect new Out of State Home.
We look forward to "Helping You Achieve Your Real Estate Goals", whether moving to/from St. Louis