Why should you use a Buyer's Specialist?
Do you know the difference between a listing agent, a buyer's agent and a dual agent?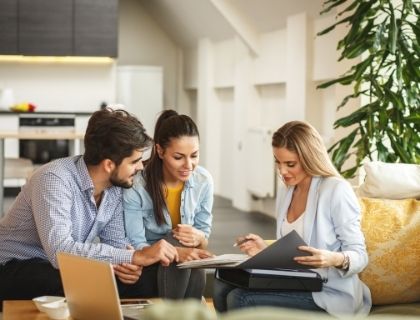 When a seller wants to sell their real estate, home or property they enlist the help of a listing agent to help sell their home. A seller can sell it themselves which is called a FSBO (for sale by owner) but this is not always the best way to go. In tough markets where the buyer is in charge and there is an over abundance of homes on the market, you can't afford to not have a listing specialist working hard on your side to sell your home. The listing agent is paid by the seller and only gets paid, when the home sells.
A listing agent is a specialist, and works solely for the seller and their best interest. However, they can also sell the home to a buyer that is not working with another brokerage. When a listing specialist also becomes a buyer's agent, that person is called a DUAL AGENT. This is not always the best route to go as a result of the conflict of whose best interest they agent is working on behalf of.
It is so important to enlist the help of a buyer's agent when looking for a home. The agent that works solely for the buyer is called a buyer's representative and will take that buyer's needs and interest as their own, and have a fiduciary duty to the buyer. The agent is paid commission from the seller, regardless of the house the buyer chooses. It is completely free of charge to the buyer.
When you are ready to go shopping for a home, contact The Gellman Team and an area specific buyer specialist (who knows and understand the area and values) will go to work for you.
Contact us below to get started!