Questions You Need To Ask Any Agent Before Putting Your Home On The Market: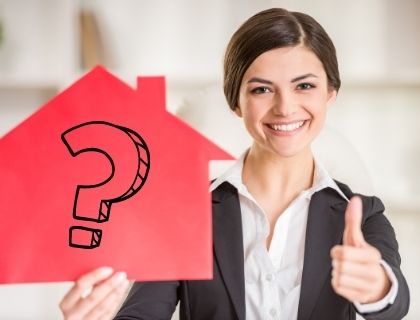 Choosing the right Realtor to represent your interests is the most important step to ensuring your real-estate transaction will be successful. Here are 8 questions you should ask all prospective Realtors. If the Realtor you are interviewing falls short, you're interviewing the wrong Realtor
1. Are you a full-time or part-time Real Estate Agent?
You should only be looking for a full-time, committed real estate team, who treats real estate as a business, and not a hobby. Majority of part-timers are just dabbling in the business to make a little extra money or because they aren't good enough at it yet to make a living full-time. You'll want someone who lives, eats and breathes real estate.
2. How long have you been practicing and how have you changed the way you sell?
In today's market, many agents that have been in the business for years; do not know how to sell real estate in this market. You want someone who understands how to do business in today's market, with not only the changes in technology, but changes in negotiation strategies. Many agents simply don't have the sales skills and knowledge necessary to get your home sold.
3. How many homes have sold in the last consecutive 12 months?
This is important to ask because it demonstrates an agent's track record. Don't allow an agent to skip over this question, make sure the agent has documented proof of their sales track record. An agent or team selling less than 100 homes a year may be operating in an inefficient manner or not have the infrastructure to support all marketing and sales efforts. In addition, the team may have a weakness in generating buyers for their homes. Can you imagine hiring a surgeon to perform open heart surgery who has performed less than 20 surgeries in the last year? Would this make you more or less comfortable with their abilities?
4. Does the agent have a clear and defined Plan of Action that specifically states exactly what that agent will do to sell your home?
This is a big one. This is where you find out if an agent relies on passive marketing techniques. Passive marketing is where an agent lists the home, puts a sign in the yard, enters it into MLS, and waits for a buyer to call. Active marketing is where an agent aggressively spends their time looking for and talking to people who want to buy and sell home. DO THEY BRING BUYERS TO SELLERS?
5. How well does the agent know their Market stats?
This is another big one. Your agent should know the answers to the following: How many homes are currently on the market? How many homes came on the market in the last 30 days? How many homes have sold in the last 30 days? Also ask agents for their average time on the market per home sale as compared to other agents and to the market as a whole. Based on these numbers how many months of inventory are currently available to buy? An agent who is not absolutely clear as to the answers to these questions is not effectively servicing their client. This data is required to accurately price and strategically present the property to create a successful sale. An agent who is not evaluating the data on a regular basis would be like going to your doctor and having him guess how to treat you before examining you to see what was wrong.
6. Does the agent work alone or does the agent have a staff of professionals assisting throughout the entire sales process?
With all the activities required to get a home sold & closed in today's market, will the agent get bogged down with the day to day office activities? Make sure your agent has multiple paid staff including customer care, marketing and closing specialists. Would you rather your agent be out looking for a generating a buyer for your home or be sitting in the office processing paperwork?
7. Does the agent represent themselves as a million dollar or multi-million dollar producer?
With the median home prices in the past several years approaching $250,000 or more, a million dollar producer would only have 4 sales for the year and a multimillion-dollar producer would only have 8 sales per year. Too many agents actually believe people are impressed with these titles. As a seller, your concern should be that the agent you hire has a consistent track record their ability to get homes sold.
8. What makes the agent different? Why should I list my home with you?
The question really gets to the core of the agents ability to communicate and demonstrate how they can make your home stand out from the competition. In today's current market conditions, there are several factors to consider in terms of making your home stand out. First consider how did you come in contact with the agent? How visible is that agent to the general public? Have you heard of the agent before?
Additionally there is a significant relationship to the agent's visibility and the agent's production. It seems like everywhere you look, agents are boasting about being #1. You have probably become immune from this information. If you are like most home owners, you only care about the sale of your home. I'm sure you will agree that success in real estate is selling homes. If one agent is selling a lot of homes while another is selling only a handful, ask yourself why this might be? What things are these two agents doing differently?
Other critical items to consider:
With the internet being the first place that most buyers look for a home, can you identify for me the best internet property marketing methods and why they work?
What reporting do you make available that show how many unique visitors are seeing my home on the various websites my home will be marketed on with you?
What is your strategy to attract qualified buyers from the various sources available today and how will you work to attract co-op agents so they show my home over other homes in the market?
Can you identify how your team will work to handle my listings from the minute you take it until the day it closes? Also, identify the different departments of your company and show me how they benefit me in the sale of my home?
What do you do, if anything, to ensure that the leads you generate are going to be handled in a timely manner so that we don't miss out on any qualified buyer prospects?
What price do you recommend for my home, and what is it based on?
How do you attract buyers from outside the local area?
Will you prepare an informative feature sheet for my property? May I see a sample?
Do you have a way to market my home through the Internet or Virtual Tours?
Do you have a Hot-Line # so that my home is marketed 24-hours a day, 7 days a week?
Do you have references that I may call?
What happens if I am not happy with your service? Do you have an Easy Exit policy? Can I cancel my listing?
Did we miss on? Ask us below!