St Louis City MO Homes for Sale | St. Louis Real Estate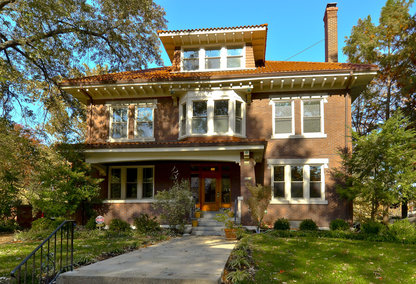 Included below are homes for sale and real estate in St Louis City, MO. The City of St. Louis developed along the banks of the Mississippi River, and is known for some of the most exciting neighborhoods including The Hill, Central West End, Downtown & Soulard; the iconic Gateway Arch; Forest Park which houses The Art Museum, St. Louis Zoo & hundreds of walking & biking paths; top-ranking medical centers including Barnes Jewish Hospital, Children's Hospital & Cardinal Glennon; top-ranking St. Louis University and Washington University; & 2 professional sports teams–The Cardinals & Blues!
If you would like more information on any of these St Louis City real estate listings, just click on a property to access the full details. From there, you can request more information or schedule a tour. And we'd be happy to provide you with disclosures, past sales history, dates and prices of properties that have recently sold nearby, and more, so just let us know how we can help!
And, for your convenience, feel free to register for a free account to receive email alerts whenever new St Louis City listings come on the market that match your specific criteria. Read on below the listings to learn more about St. Louis.
St. Louis City Homes for Sale
October 3, 2023
More on St. Louis Missouri
St. Louis History
It's no surprise that St. Louis Missouri is steeped in rich history. Dating back to the late 1700s when French explorers arrived in the St. Louis area to today, St. Louis has had multiple historic landmarks, adventures in US history, and reprieves in the American revolution. With his connection to the Ohio River to the east, the Mississippi to the south and north, and the famous Missouri River to the west, St. Louis is ideally located as the main base of interregional trade for nearly 200 years. It became a destination for massive immigration by Irish and Germans in the 1840s and after the war, the city expanded its railroad connections and industrial activity. During the 1870s, the Eads Bridge was constructed over the Mississippi and the city established several large parks, retail shops, and industrial neighborhoods.
It's well-known that our beautiful city hosted the 1904 World's Fair and the Summer Olympics of the same year. This, of course, attracted millions of visitors, many of which decided to stay and make St. Louis their permanent home. Part of the infrastructure for the World's Fair was the basis for major city institutions such as Forest Park, one of the largest public parks in western St. Louis. This prominent civic center covers over 1300 acres and hosted several significant events such as the World's Expo.
In the 1960s, federal highway subsidies in postwar development encouraged more outward migration as residents built and gained newer housing in suburban neighborhoods throughout St. Louis. Over the last 40 years, city beautification and crime reduction have made much progress and construction and gentrification have increased in many areas of St. Louis, particularly downtown. The city saw modest population growth throughout the mid 2000sand today is home to over 300,000 residents in the city proper alone.
Why People Love St. Louis
"Meet me in St. Louis, Louis, Meet me at the Fair" was a song sung for decades around the world's fair but it's not the only reason people love this area. From fantastic job opportunities, a vibrant food scene, arts and culture, and affordable homes, there are many reasons to love St. Louis. Here are some of our favorites.
#1. Banging Food Scene!
If you are a foodie, St. Louis has got you covered. The city's list of international cuisine options have grown exponentially over the last couple of decades with fantastic Street food, hipster cafés, coffee houses, and international delights. St. Louis has been touted as the fifth best place to eat in the entire country by Food & Wine magazine. From craft beer, to fantastic wineries, St. Louis can hold its own with some of the more esteemed food cities such as Los Angeles and New Orleans. The gateway city offers a vibrant restaurant scene in both international and local cuisine. Many up-and-coming and young inspiring chefs are based out of St. Louis and have been on the finalists for Bon Appetit's "Best New Restaurants" list. And do we even need to mention the BBQ? I know we're biased but it really is the best in the country! There's too many to list here, but if you are a foodie, St. Louis is your jam.
#2. A crazy art scene!
St. Louis isn't just known for fantastic food and that great big arch, we have a unique art scene as well. Our art is helping to bridge divides, specifically when Luminary cofounder James McAnally wrote an article for Vice titled "A Radical Black Arts Renaissance Is Reshaping a Fractured St. Louis,"
Highlighting the profound work of Damon Davis and Catherine Simone Reynolds with unique art and exhibitions in the city museums encouraging inclusion and using art history for a wider social goal. Our comics company is more progressive than some of the bigger guys and because comics rule today's pop culture, Lion Forge, a St. Louis-based comic creator offers artful, graphic novels, edgy comics for grown-ups and whimsical comics for the whole world.
Our art scene is always evolving and we have some of our older art institution seeing an influx of fresh faces and ideas. If you're into art, you can spend hours if not days or even weeks browsing through all the fantastic performing arts studios, museums, and galleries. Plus, you don't need to check into any one of these to enjoy the art, it's literally all over the city in sculptures, graphical designs, and unique installations.
#3. The city is more than the Arch.
Although, it's a pretty cool landmark. The Gateway Arch looms over the city and is a marvel of engineering skill. The 630-foot tall structure was a tribute to Pres. Thomas Jefferson and is the tallest man-made monument in the United States. If you're learning about the city, check out the one-hour narrated cruise of the Mississippi with Gateway Arch Riverboats. It's a great way to learn about the city or be a tourist in your own home.
#4. Amazing cultural attractions.
And not just cultural, we have Cardinals Baseball. If you see locals wearing red and white hats and jerseys, you know it's game day. The St. Louis Cardinals are the most successful National League team in the history of the sport winning 11 World Series. Make sure you take in a game at Busch Stadium so that you can really fit in.
Baseball is not the only pastime that St. Louis natives love. With over 30 diverse museums, gardens, parks, and open spaces, there's never a lack of things to do and see. Check out the St. Louis Zoo, voted the Nation's Best Zoo by USA Today and the Missouri Botanical Gardens, among the top three in the world. From fantastic museums dedicated to history, art, photography, and science, the National Blues Museum, and over 80 local neighborhoods, many of which have been revitalized and touted as landmarks on the National Historic Register, there's plenty to do, see, and explore throughout St. Louis on any given day.
#5. Speaking of history…
We've Artie talked a little bit about the unique history of St. Louis but with so many historical neighborhoods, each one holds something unique and nostalgic. Check out an old classic record at Vintage Vinyl, or take in a movie at the 1924 restored Tivoli Theater or perhaps dinner at the memorable Blueberry Hill restaurant. In the downtown six-block area, check out the Walk of Fame, featuring 140 brass stars lining the streets. Explore St. Louis for more of an in-depth look at this amazing US city.
St. Louis School System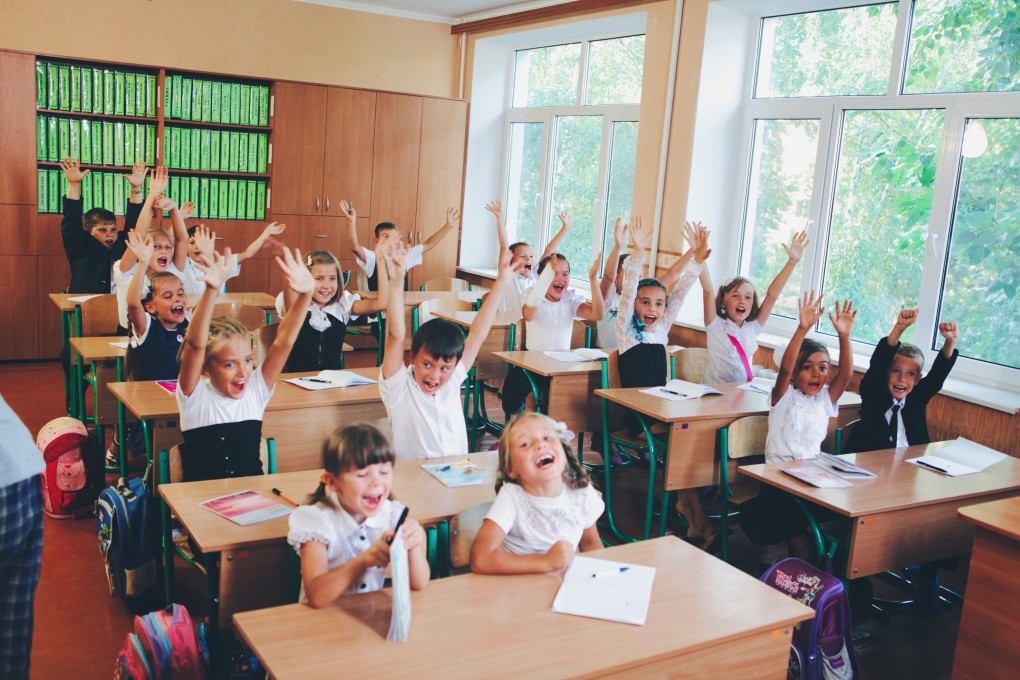 St. Louis has its own St. Louis public school system operating more than 75 schools serving over 25,000 students including several magnet schools. Since 2000, charter schools of operated in St. Louis with authority from Missouri state law sponsored by local institutions and corporations. Several private schools are also throughout St. Louis and dozens of parochial schools throughout the city and parochial high schools. The St. Louis University high school is a Jesuit preparatory school founded in 1818, the oldest secondary educational institution in the United States west of the Mississippi River.
In addition to elementary and primary schools, St. Louis is home to several national research universities such as the University of Missouri St. Louis, Washington University in St. Louis, and St. Louis University. The Washington University School of Medicine has been ranked among the top 10 medical schools in the country. The Metro area is also home to several four-year colleges and universities such as Harris Stowe University, Fontbonne University, Webster University, Missouri Baptist University, University of Health Sciences & Pharmacy, Southern Illinois University, and Lindenwood University. Several prominent Catholic and theological institutions also call St. Louis home.
What Do People Think About Living in St. Louis?
Niche.com touted St. Louis as the #34 best city in the country for Young Professionals.
"St. Louis is like a melting pot. You can have each and every one of your needs met here. This is a perfect place to build from scratch."
"Best city to live in. I love saint Louis and the vibes. Always will be my home. People should visit and see the arch it's amazing"

"A beautiful place to call home. Although Saint Louis is a small place there is so much that can be done. From going down to Union Station to see the Ferris Wheel to going to see the one and only Gateway Arch. And if you're not a big outdoor fan, you can always go visit restaurants and malls, such as Buffalo Wild Wings, Texas Road House, West County mall, and many more. There's a lot to do in Saint Louis!"

"This city has world-class athletes, artists, and musicians to enjoy most every day of the week. The food is as varied as the countries they represent; the barbeque is second to none (Sugarfire brisket, anyone?). The educational opportunities have something for everyone. Our international airport connects us with each other and the rest of the world. Oh, and we have The Arch."

"With regards to St. Louis itself, this is actually a very nice mid-sized city to live in. There are many civic organizations that are supported very well by the community. Some that come to mind are the St. Louis Symphony, the Muny (which is an open-air theater for musicals and plays), the St. Louis Zoo which is world-renowned, the Science Center, the Art Museum, etc. The foodie culture is growing as well and there are awesome new bars and restaurants popping up all the time. Several new restaurants have been established with chefs coming in from L.A., New York, etc. It's just much easier to start a restaurant and make an impact here than it is in those other crowded markets." - Quora

"Another nice advantage that many people don't think about is that there are other major cities within driving distance that make for great day or weekend trips. Chicago, Louisville, Nashville, Kansas City, Memphis, and Indianapolis are all within driving distance. I've driven to Indianapolis to watch races. I've driven to Chicago with my wife for a weekend away. I've even driven to Denver (12-14 hours) and New Orleans (10-12 hours), but those are a stretch for many people and really take more than a weekend."
St. Louis Homes for Sale
The St. Louis real estate market is always going up up up and with affordable homes starting at less than $200,000, many starter homes, single-family homes, and condominiums are extremely affordable, especially for those just starting out in the real estate market. With an average sale price of just $200,000, the St. Louis real estate market is booming and affordable for most homebuyers. There are a variety of places completely surrounding the St. Louis area that offer great suburban design, architecture, historical homes, brand-new homes, and everything in between.
Starter homes and condominiums, town houses and villas can start less than $150,000 all the way up to beautiful estate homes and luxury mansions on the water over one or $2 million. There's literally something for everyone. Simply tell us what it is you're looking for, how close you want to be to downtown or other areas, commute routes, and your budget, and we can offer you a customized list of all homes for sale in St. Louis Missouri. We would love to be your key to the perfect home in St. Louis. Contact the Gelman Team today.
Contact a St. Louis Realtor® at The Gellman Team
By IIP Photo Archive - https://www.flickr.com/photos/iip-photo-archive/46268769625/, CC BY 2.0, https://commons.wikimedia.org/w/index.php?curid=79754359